#IsraelUnderFire:
For the last several days, Israel has experienced a devastating wave of terror-related arson that has ignited massive fires across the entire country.
Thousands have been displaced, dozens hospitalized. The damage is widespread and the fires are still raging.
Pizza, toys, diapers, clothes… These are some of the things our tireless volunteers have been distributing around the country to aid the families affected by the brush fires.
Join us in providing help to those in need. Join us in giving back to a country that is always on the front line of disaster response.
Join us and let's put out the fires, together.
Toda and Am Israel Chai!
More details:
Over 400 fires have raged around the country
100,000 people evacuated so far
Croatia, Cyprus, Greece, Italy, Russia, Ukraine, Russia and other countries have sent firefighting aircraft to assist
8 arrested on charges of arson, terrorism confirmed
Thousands rallying to assist the firefighters
AirBNB has waived their service fee for those taking refuge from the flames
Muslims & Jews alike are uniting on social media to denounce these attacks
What we're doing (A.K.A. Who's Getting The Money?):
Liami Lawrence of the KeepOlim movement and his crew are working tirelessly around the clock, communicating with the victims, the municipality, the emergency forces and contractors to ascertain exactly where our funds are best put to use. They have set up 32 collection centers around the country for people to bring in donations ranging from clothes and bedding to toys and diapers.
In addition, we're coordinating with the group that's helping the residents of Neve Tzuf, one of the hardest-hit towns, rebuild. Scroll down for live updates as they develop.
Our roadmap:
Single Mothers: We've been shifting our focus to them since they've largely been overlooked by other relief organizations. They have very specific needs and we need to excercise sensitivity when addressing them.
Housing: Many don't have structural insurance, and even fewer people have insured the contents of their homes. This means that until the fires are officially declared terrorism, assuming that they ever will, folks are struggling to rebuild.
Contractors: We aren't just raising funds, we aim to get the most out of each donation. That means reaching out to service providers, eg. builders, painters and carpenters, and working out discounts and pro-bono deals. There are many who want to help, and we're seeking them out.
Bureaucracy: many entities are keen on raising funds for the cause, but are then stuck in their own red tape which means that unfortunately, on many occasions, it takes too long for those in need to receive the help they require. We aren't just handing out checks. We're using the funds directly to pay for repairs, paint jobs, etc. and are updating our long list of expenses and recipients real-time.
Transparency: We're doing this by the book. Everything we do has a very clear paper trail, and we are coordinating using project management software that not only allows us to track our progress and keep on top of this operation, we will be using it to publish regular and concise reports in the interest of transparency.
Though we will only be able to receive the donations at the end of the campaign, which is 13 days from now, we haven't been sitting around waiting, and have been using—and exhausting—our own funds driving around, handing out pizzas, collecting clothing, purchasing baby formula, recruiting property-owners who'll donate rooms through AirBNB…
At this point, we need your assistance. We need the word out, we need to drive traffic to the campaign and reach as many potential donors as we can, whether on social media, email lists and personal networks. In return, I will personally document the stories of the people benefitting from your efforts, and will publish them on Humans of Jerusalem, and you're free to share them as well.
If you need assistance from the fund, or can donate items or services, please fill out this form: https://goo.gl/forms/WJaqOw8Acz6OZMXv2

Who we are:
This endeavor is bigger than any one person, and so Humans of Jerusalem has partnered up with some of the biggest pro-Israel entities worldwide to raise awareness of the crisis, as well as raise much-needed funds for victims of the fires. Some of our amazing supporters include:
Janglo
Humans of Judaism
Jewish Projects
LifeAfterTerror
Israel's Voice
Jewcer
The Israel Network
The Jewish Media Agency
The Jewish Standard
TKM News
OnlySimchas
We will be sure to post updates as they come—stay tuned!
---
*Update: There have been reports of issues with PayPal. Jewcer has investigated and realized it is due to the fact that they set the processing fees to zero. To correct this, they have restored the fees but have promised to donate them all back into the campaign. As for us, thank God, we have jobs and are doing this in our spare time. No
---
Live Updates:
Nov 27 19:30
Simcha Jessel from Humans of Jerusalem here: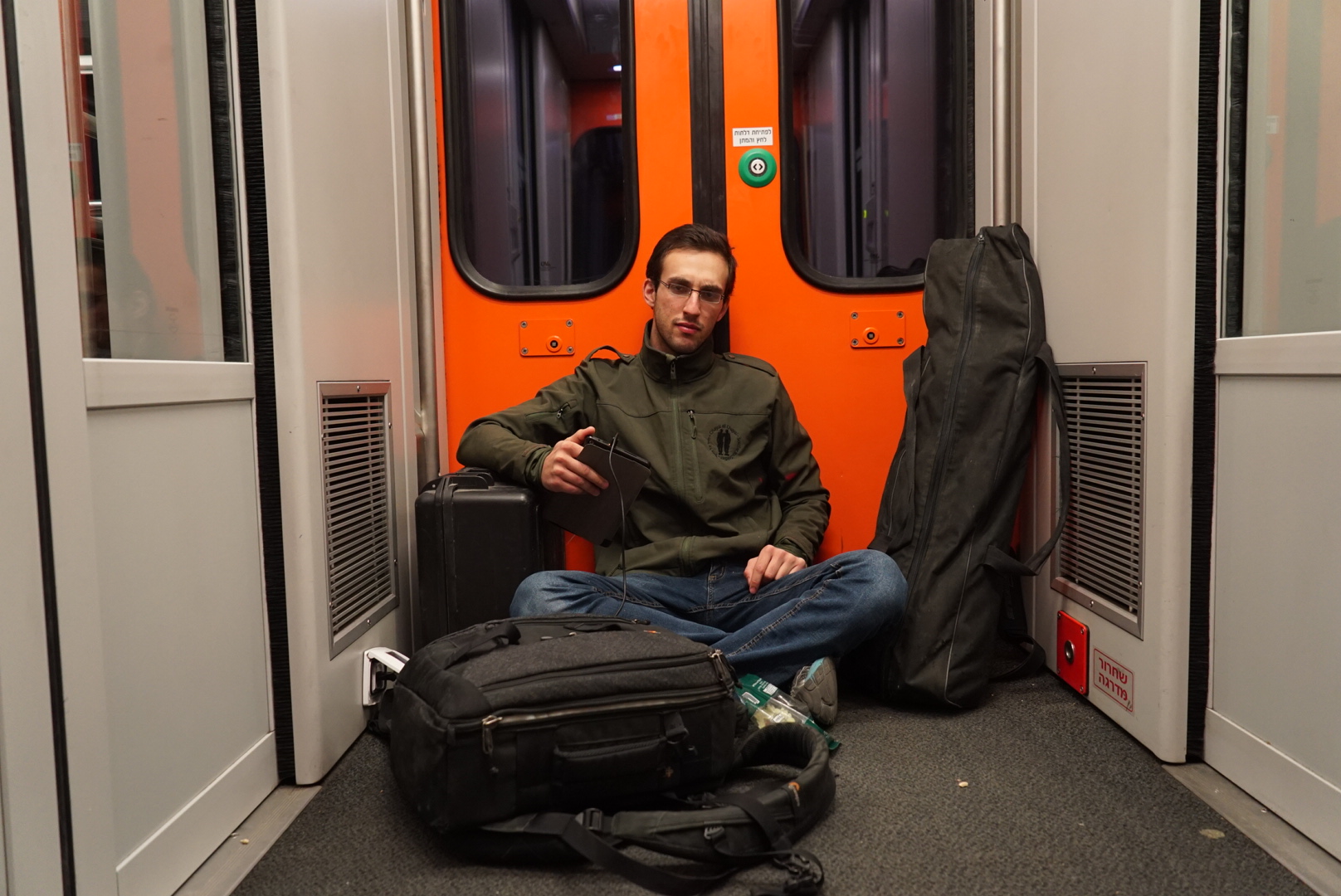 Just arrived in Haifa, first order of business is to touch base with our people on the scene. I'm heading to Romema, a local neighborhood where a camp has been set up for the volunteers. Photos shortly!
Nov 28 17:53
An open letter from the founder of Humans of Jerusalem: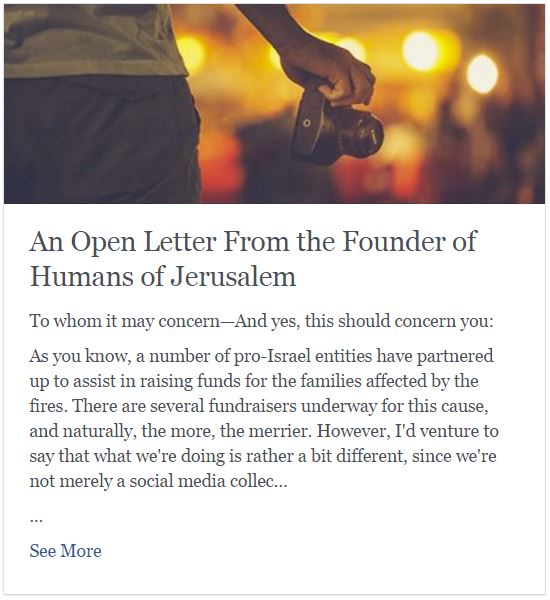 Nov 28 17:00
Liami Lawrence from KeepOlim here:
I'm proud to say that we've expanded to 32 collection centers country-wide, and we're getting more donations than we can handle.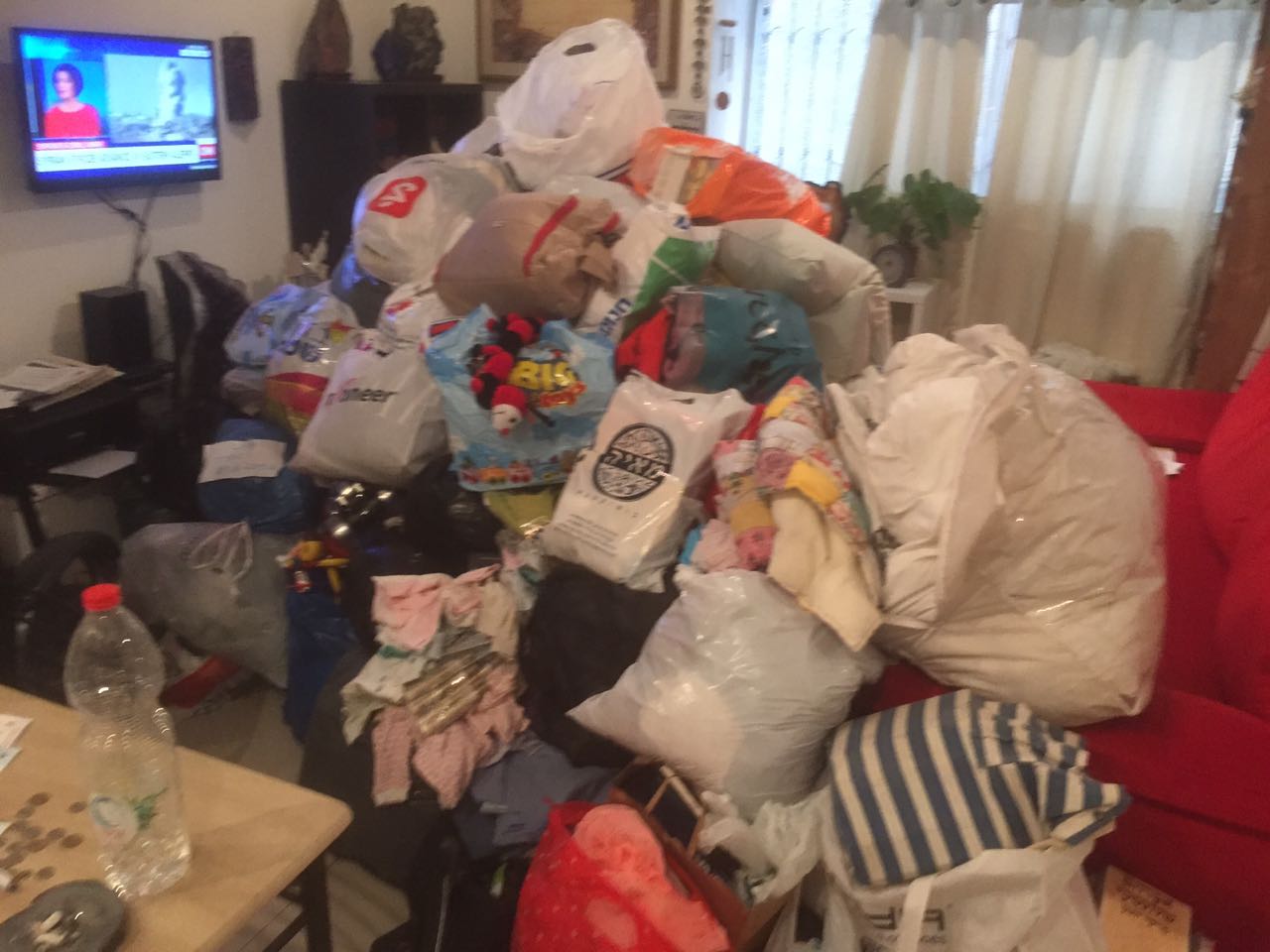 Tomorrow, we'll be renting trucks to transport everything to our two staging areas in Zichron Yaakov and Haifa, where they'll be sorted and distributed. If you're in need of assistance or can provide a service or an item, use this link and we'll be in touch with you: https://goo.gl/forms/WJaqOw8Acz6OZMXv2
Nov 28 22:44
Humans of Jerusalem:
Support this cause and make a difference
---
More Ways to Learn About this Cause