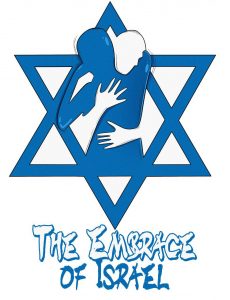 Who are we!
We, Andrey Vodotynskiy , 40-years-old, and Roman Pazylov, 36-years-old, are lawyers in Israel, starting a new initiative. We are implementing a new legal aid project for new immigrants to Israel.
We have an on-line, free legal chat room aid in Russian. We also give free lectures for new immigrants on Israeli labor law and national insurance. Our current venues are at Ulpan Etzion Jerusalem and for students of the MASA Israel program sponsored by the Jewish Agency  (see photo).
Now we are creating a non-profit organization called "The Embrace of Israel", which will be located in the central district of Israel. Now at the same time with the campaign to raise funds, we are looking for a suitable office for our non-profit organization.
Very soon, The Embrace of Israel will be officially registered in Israel. All the money that our dear donors donate will go to the account of The Embrace of Israel.
We feel the need to help new immigrants , so it is important to develop our project and for this goal we created a non-profit organization.
Project description.
Expansion of the project to provide free legal assistance to new immigrants who have moved in Israel from countries around the world.
When we just created a chat room, we didn't even suspect necessary it was for people. We received hundreds of different questions every month. Now when the total number of subscribers has reached 2500, we see that the time has come to expand this activity and to give it official status.
Now our chat room is devoted only to issues of Israeli labor laws and national insurance. But after speaking with many clients, we understood that people need answers on other issues as well.
In Israel, there are many organizations that help immigrants with clothes, furniture, food, training subsidies, but there is almost no help with legal support on an ongoing professional basis. Although this is one of the most serious problems of new immigrants lives, until now, there has not been anyone to come a alongside and offer help or advice.
It is a difficult to live in a new country, without knowledge of its language, knowledge of its legal norms and other aspects of everyday life.
Everyone is faced with the need to negotiate different contracts (renting housing, labor, buying a car, etc.) and performing other legal actions independently. In such a situation, a lawyer is indispensable, but lawyer services in Israel are very expensive.
Many immigrants, without having sufficient funds for legal services, take legal actions without resorting to the services of a lawyer at their own risk, without understanding all the details of their actions. Many people suffer from not understanding the laws and rights of Israeli citizens.
Therefore, we decided to implement a project to provide free legal assistance to new immigrants during the first three years of immigrating. The project is designed to cover all areas of Israeli law (except criminal law), including assistance in filling out forms, in councelling and preparing legal opinions on documents.
The main goal of the project is a smoother integration into Israeli society and the prevention of new immigrants leaving Israel by lending a helping hand to new immigrants who need professional legal advice in his mother tongue.
The main purpose is to provide free legal assistance.
Now we ask all of you to help us with the implementation of this project and donate to expand the existing project (creating a non-profit organization, conducting an advertising company, renting a room, purchasing office equipment and furniture for a call center, translating legal materials into other languages, etc.).
For these purposes, we need $ 120,000 in the first year.
Support this cause and make a difference