Team Israel Baseball achieved what was thought to be the impossible and secured a place in the 2020 Tokyo Olympic Games. This team has put Israel on the global baseball map and will become the first Israeli ball  sports team to go to the games since 1976. Israel will be one of six teams competing for a medal. Help us turn yet another Team Israel dream into a reality!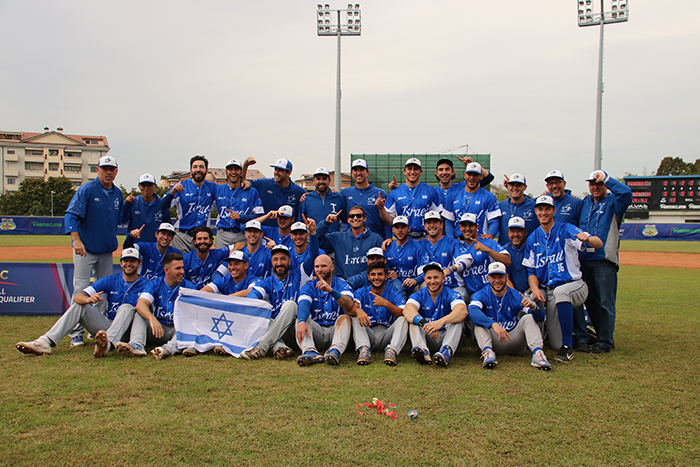 Meet the Team
The team is a mix of native born Israelis and professional Jewish players who have made Aliyah to be part of Team Israel for the Olympics. They are current major, minor and independent league players, as well as recently retired professionals who are part of this great effort. The incredible success of Team Israel in the 2017 World Baseball Classic, reaching 6th place in the world against great odds, is still clear in our memories. Seeing an Israeli team on the global stage of the Olympic Games will be as emotional and exciting an event as we have ever seen in Israel baseball.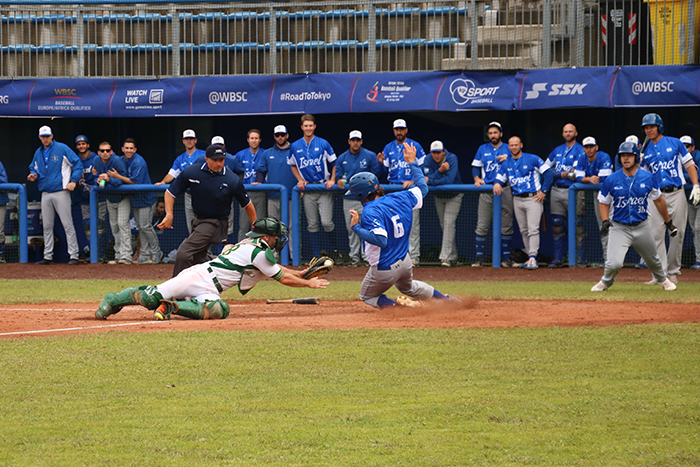 Quotes from the players:
"It is a special feeling before a game when Hatikvah is playing,standing with my teamates, and on our jerseys 'Israel' across our chests and the flag on our sleeves. I am honored to represent my family and my country" – Mitch Glasser
"It's been an honor to represent team Israel over the last couple of years. The WBC and Olympic qualifiers have brought me closer to my Jewish roots and I feel privileged to wear Israel's flag on my jersey." – Blake Gailen
"To play for team Israel is one of the highest honors I've had. Representing the entire nation and people,especially one that has such a deep meaning to me, is a special feeling. To get to help this team and country pursue the Olympics ,of all things, is a dream come true." – Joey Wagman
"Playing for team Israel has been an experience unlike any other that I have experienced in baseball. The feeling of pride that comes along with representing a nation to second to none. The Israel Association for Baseball is a first class organization and I am humbled and blessed to have this unique opportunity to compete for Team Israel." – Rob Paller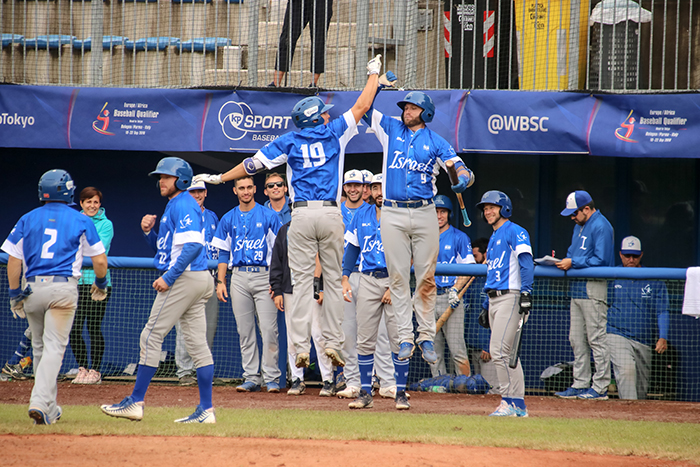 Our Mission
Team Israel at the Tokyo 202 Olympics! This will change the face of baseball in Jewish history and will unite families, friends and cultures. This team is paving the way for all Israelis to fall in love with baseball and make it a mainstream sport in Israel, building a bridge between Americans and Israelis in a way that no other sport can! It will unify the US and Israel and present Israel to the world as a worthy competitor.
At the Tokyo Olympics in July 2020 every Jewish and Israeli baseball fan see the Israeli flag waving over the baseball diamond and hear Hatikvah being played to millions of spectators around the globe. There is no bigger stage in the world than the Olympic Games. The effort being made to prepare the team for the Games is extensive and we need your support to ensure that all the right steps can be taken to achieve the ultimate goal of a gold medal in baseball for Team Israel!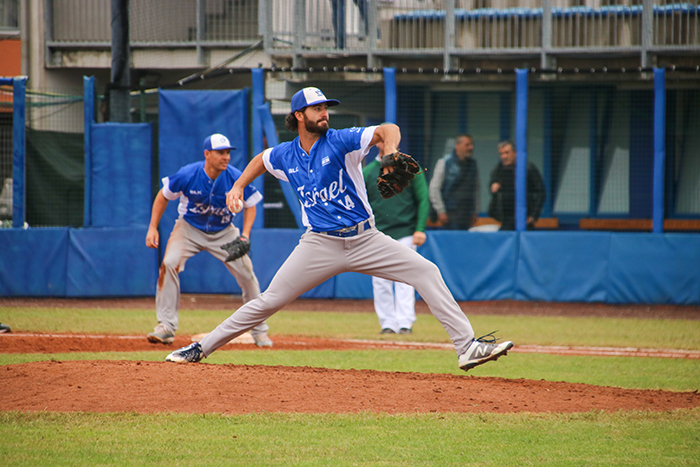 Why Support Us?
When Team Israel takes the field in Tokyo in the summer, baseball fans everywhere will pay attention. Israel will be taking on the most powerful baseball competitors in the world. This will shine a light on the positive influence that a national baseball team can have on a very young country.
Your support of Team Israel will help draw Israelis and Americans and any other country with baseball fans, closer to one another. It will encourage young Israelis to try a new sport that connects them with Americana culture and people. The stronger our ties between Israel and the US, the better. This is the direct path to seeing a native born Israel on the professional stage, representing the tiny but determined State of Israel. The power of sports to bring a sense of purpose and belonging should not be underestimated!
How You Will Help
Your generosity will help the players and coaching staff to travel to the 2020 Tokyo Olympics. Your support will help to provide: air travel and local transportation, accommodation, food, uniforms and equipment and pre-tournament practice and training rentals including field rentals.

In the News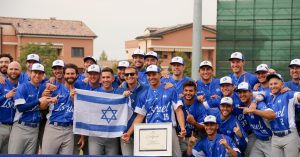 "Israel's historic Olympic baseball team has something new: Israeli citizens"
The Washington Post, September 30, 2019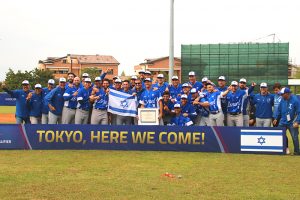 "Rosenthal: A stunning, tear-filled conclusion for Team Israel, with inspiration and history"
The Athletic, September 23, 2019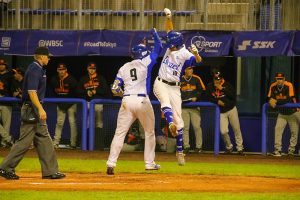 "Israeli Baseball's Fantastic Voyage to the 2020 Olympics"
The blue and white's ticket to Tokyo following their strong showing in the 2017 World Baseball Classic shows that this squad is no 'Jamaican bobsled team'
Ha'aretz, September 30, 2019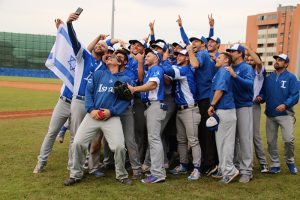 "A Glorious Year for Blue-and-White Athletes"
Plenty of accomplishments for Israelis in baseball, judo, rhythmic gymnastics and more with Olympics on tap
Jerusalem Post, September 26, 2019
None of this would be possible without the players, coaches, staff and the Israel Association of Baseball. But without YOU, we cannot achieve the highest goal and honor on the global stage at the Olympics! Please share in this fantastic journey and ensure the success of Team Israel Baseball at the 2020 Olympic Games.
Join our community of supporters and we can make a difference
---
More Ways to Learn About this Cause