Skilled Volunteers for Israel offers meaningful and memorable volunteer experiences for active Jewish adults in Israel's nonprofit sector. This campaign seeks sponsorship funds for one episode of the Israel Story podcast – and is an ideal, much-needed opportunity to inspire more people to share their talents with Israel's vibrant nonprofit sector. We seek to raise $3,000, the cost of top-of-the-show sponsorship for one episode of this award-winning podcast, which has a large and growing global audience of the very people who are likely to support our organization as volunteers and donors.

Sponsorship of even one episode of Israel Story gives our organization lasting visibility because this blurb will stay at the top of the podcast as long as its available online (which could be many years).
This is our chance, and our goal is within reach. Your tax deductible donation will support and inspire a much-needed cadre of future volunteers who will have memorable experiences – their very own vivid Israel stories – as they volunteer in Israel's vibrant nonprofit sector!
We invite you to contribute today to help Skilled Volunteers for Israel meet our campaign goal by the end of November. Time is of the essence: we anticipate that our sponsorship message will be on an Israel Story episode by early 2020.
In gratitude for your support which enables our volunteers to make an impact on Israel.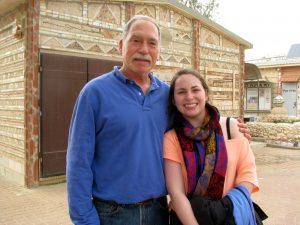 Support this cause and make a difference
---
More Ways to Learn About this Cause