Together we can help:
I was truly saddened when I discovered there are an estimated 50,000 Holocaust survivors in Israel living in poverty. Saddened because it seemed obvious that the least we could do was to help our survivors live their lives in comfort and dignity. But I was also inspired. Inspired because I understood that this was an issue of such importance that it had the potential to bring together people from all over the world. I hope that many of you will share my passion for helping these survivors in need. Together I have no doubt that we can immensely improve their lives.
How we will make a difference:
The money raised through this campaign will provide food vouchers and delivery of fresh food for the survivors most in need. Due to the fact that many survivors don't have money or the ability to leave the house on their own to buy fresh produce many of them are currently living off only canned and frozen foods and not getting the proper nutrition nor the quality of food they deserve. Together can change that.
More about the organization:
100% of proceeds will be donated to The Association for Immediate Help for Holocaust Survivors. This organization has helped Zeni Rozenstein (the survivor in the video) and thousands of other survivors in countless ways. It was founded in 2008, and is completely volunteer-run, and locally-based in Tel Aviv. It provides a variety of urgent services, including food, medical and legal aid, as well as home improvements to the survivors most in need.
We have chosen this organization because it is a hands-on, passionate organization that is truly in tune with the lives of survivors, acting on even the smallest needs these survivors may have. Because they work on the ground, they are aware not only of tangible needs but of crucial emotional needs as well. You can read more about some of the incredible work they do, including helping survivors cope with loneliness and providing them with much needed but often neglected basic utilities (like air conditioners for the sweltering Tel Aviv summers).
Thank you so much for your time and contribution.
Official Campaign Partners:
Adar Weinreb, Philip Freiberg, Hannah Finkel, Eitan Lewis and Matthew Rosinksy.
To become an official campaign partner contact me here or at adarweinreb@gmail.com.
#NeverForgetTheSurvivors
PRESS:
We were just mentioned extensively in a Times of Israel article here:
http://blogs.timesofisrael.com/the-survivors-will-not-be-with-us-much-longer/

Zeni's unique and beautiful paintings have helped her with the healing process, transforming her suffering into beauty and life.  These paintings below, that she has made over the years, are available as awards to big donors. Thank you!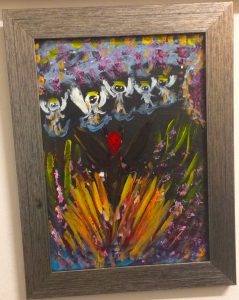 Zeni calls this one, "Angels Vengence". It symbolizes that the devil was here on Earth (the Nazis) and that the murdered children indeed all rose up to heaven.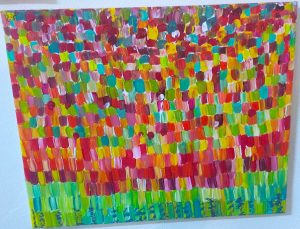 This painting she calls "Colorful Earth" – it represents how today we live in a brighter, more colorful time. She told us how colorful painting like this helped her immensely with the healing process.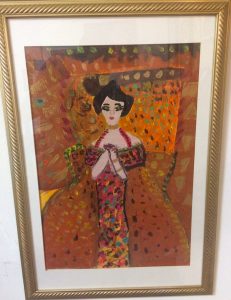 This one above is Zeni's version of a famous painting called "Woman in Gold". The original painting was painted by Gustav Klimt and was taken away from him by the Nazis. The original is currently displayed in the Holocaust Museum in Washington DC.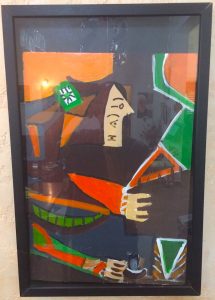 This painting is called "Cubism" – it represents how Zeni saw human beings after the Holocaust; rigid and misshaped. She told us that painting this, helped her better explain how she saw the world.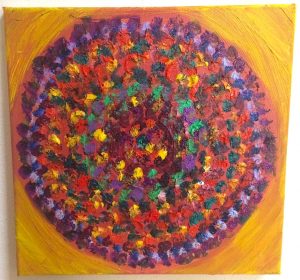 "Circle of Life"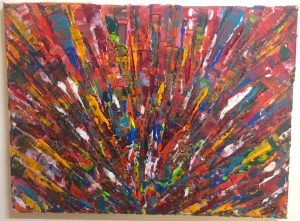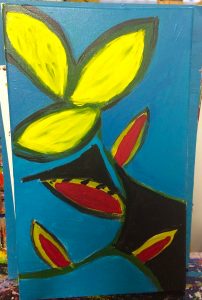 Another painting of transformation: Zeni told us that just before the war, her Grandmother had given her own earrings to Zeni for her birthday – earrings in the shape of jewelled flowers, just like in the painting. But a German officer in the labor camp had violently pulled off these earrings one day, ripping them from her ears.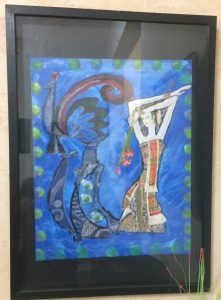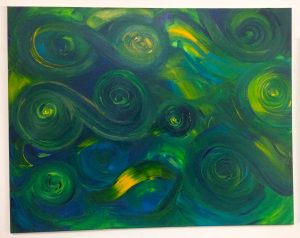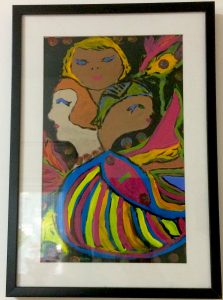 "Ladies of Picasso"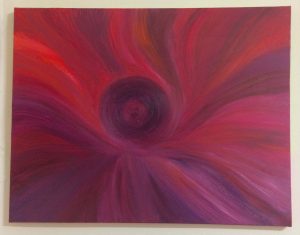 Join our community of supporters and we can make a difference
---
More Ways to Learn About this Cause