Purchase Life-Saving Keytruda Medication for Lital!
Eight-year-old Lital is fighting for her life, and she needs our help. Just one year ago, Lital was a happy 7-year-old girl until she started feeling sick and was soon diagnosed with mesothelioma. After undergoing five rounds of chemotherapy, surgery, and everything that the doctors could try, her condition was only getting worse. It looked as if Lital would succumb to this disease that claims 3 out of 5 people within a year of diagnosis, and 9 out of 10 within five years.
THE GOOD NEWS is, thanks to the incredible support from donors around the world in our previous Jewcer campaign, Lital was able to receive her initial Keytruda treatment and IT'S WORKING! In the past few months, she has been able to go back to school and live the life a child deserves…
BUT THE FIGHT OF HER LIFE IS NOT OVER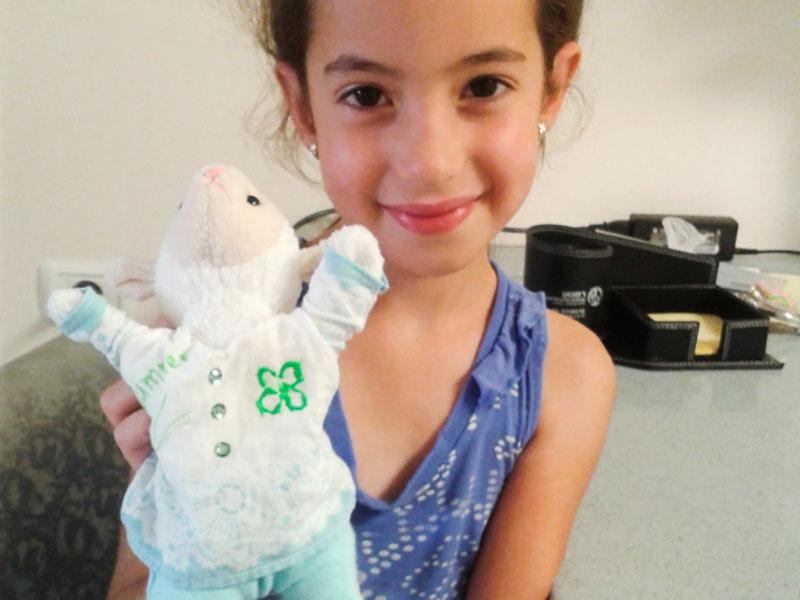 Lital must continue Keytruda treatment for the next four months (see the letter from her oncologist, below) to give her a true chance at survival and a long life. We know that it works, but Lital's family just cannot
afford this treatment. Keytruda isn't covered yet by Israel's Department of Health, and the cost of each IV treatment bag is $4,600!
PLEASE DONATE TODAY to SAVE LITAL'S LIFE. Donations are tax-deductible in the U.S. and Israel, and every penny and shekel donated goes directly to purchase Lital's Keytruda treatments!
———The Impact———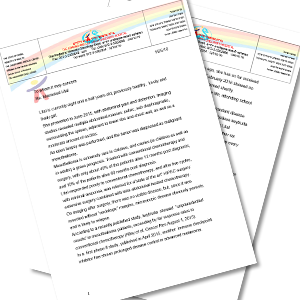 To some, "if you save one life…" is just an expression. But to the more than 1,000 of you who supported the purchase of the first cause of Keytruda in phase 1, it is a reality. We're excited to share with you the letter from her oncologist, showing that you partnered in saving this special girl's life. Now, as her doctor writes, Lital must continue the Keytruda for a second phase. All of you who have helped bring Lital through phase 1, please know that YOU are a partner in saving her life. Please consider continuing and partnering in phase 2 and let us all rejoice together.
Our Organization
Rachashei Lev has been working to assist and save lives in Pediatric Oncology Units in Israel Hospitals for close to thirty years. We built the ONLY "Ronald McDonald House" type home, with 20 suites for families. Rachashei Lev has been assisting families emotionally, financially, and in filling the gap where needed.
Rachashei Lev does not only support cancer patients, we support families, and work hard to save lives. We built, run and maintain housing near the hospital with 20 suites that we provide to families of cancer patients with around-the-clock assistance, three meals a day for family and patients, and much more.
PLEASE OPEN YOUR HEARTS GENEROUSLY. THERE IS AN 8-YEAR-OLD GIRL FIGHTING FOR HER LIFE.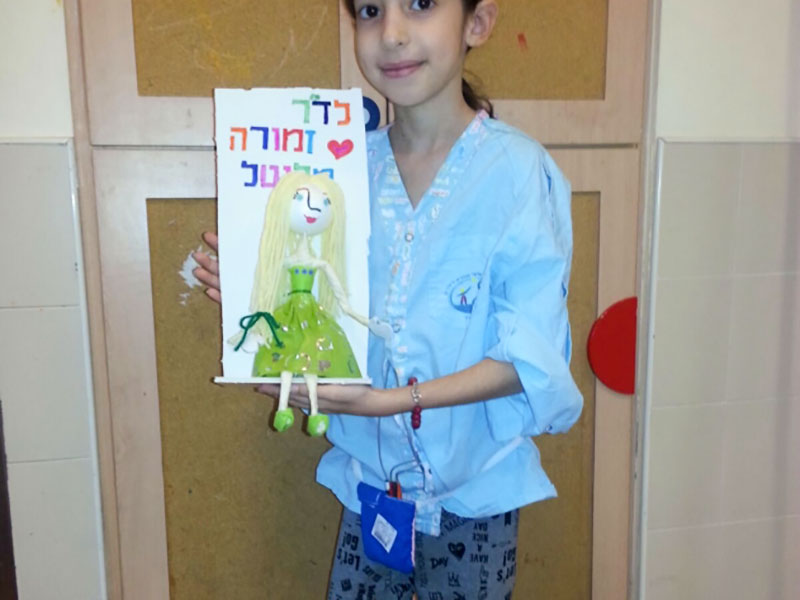 ———What will you do with the money?———
ALL FUNDS ARE BEING USED DIRECTLY FOR THE PURCHASE OF KEYTRUDA FOR LITAL. (Invoices are available on request.) All funds are handled by Friends of Rachshei Lev, and are tax deductible the United States under code IRS 501c3 and Israel Saif 46.
———Media Coverage———
PM Netanyahu Visits Rachashei Lev
Virtual Tour of Bet Hayeled "Hotel" for Families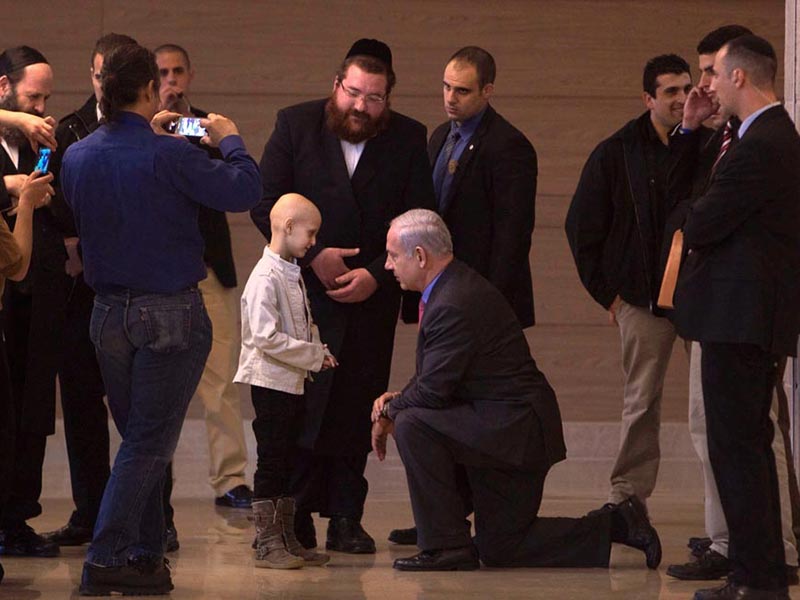 Join our community of supporters and we can make a difference