לחם הישועה בשפע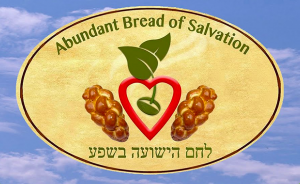 Thank You For Your Help!
We need immediate assistance to buy more food, toiletries, clothing, medical, dental & optical supplies  for our Holocaust survivors, WW II & handicapped veterans, the poor & needy.  As the poverty level increases, so does our demands.
Among so many other services we provide, your gracious donation will help us with:
Purchasing  food & other provisions for our Israeli soup kitchens;
Buying additional supplies for our monthly grocery acquisition;
Providing food, clothing, toiletries, & medical supplies for the elderly;
Help us organize services & gatherings for the Holocaust survivors, as well as ABOS's storage & distribution center.
Praise Adonai & God bless you from the bottom of our hearts!
"Our mission is to bless and uniquely empower believers to be the Shining Light to Israel and the Nations of the World!"~ Brian Slater, Founder, Abundant Bread of Salvation
We are an Israeli-based non-profit, 501 (c)(3) outreach, who's passionate purpose is to bring physical & spiritual restoration to our Jewish people in Yeshua's (Jesus) name, through various outreach channels listed below.  Key scriptures' foundational to our mission,  Isaiah 61:1, Psalm 146:7-10, 1 Tim.6:18-19, James 1:27 and 2 Cor.1:3-7.
We are located in central Israel and urgently need your help to continue to support our blessed Jewish people in need. Thank you & God bless you!
Every week we host a loving soup kitchen and clothing distribution, distribute grocery bags to over 400 families in need every month, host outreaches & events for Holocaust survivors, handicap veterans, widows and orphans. We give food coupons, as well as medical, optical, & dental assistance to the poor and needy in Israel.
Our Success Stories – Because of Your Help!
Holocaust Survivors Aid & Care
We bless & care for our Holocaust survivors by providing LOVE, food, clothing, services & events, as well as medical, dental & optical care.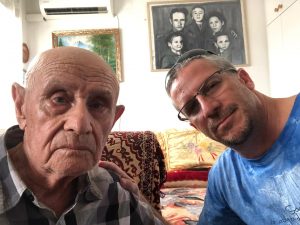 Soup Kitchen – Chicken Soup for the Soul
We serve up a hardy soup weekly, that is physically, emotionally & spiritually restorative to our handicap veterans, impoverished, & survivors of the Holocaust.


Weekly Grocery Distribution
Over 400 families in need, are served by our monthly grocery bag distribution.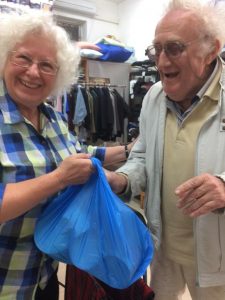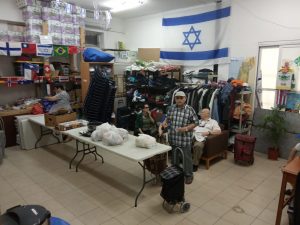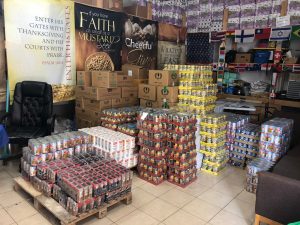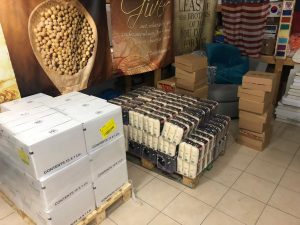 Orphanage Outreach
Abundant Bread of Salvation works closely with two local orphanages that house over 500 poor & needy children.

Biblical Trips for our Holocaust Survivors
We strive to treat our survivors like royalty and regularly organize biblical tours to the Mt. of Olives, Jerusalem, Sea of Galilee, Jaffa & the Holocaust Museum.
We thank you from the bottom of our hearts for any help you can give us.  All of your donations are tax deductible. God bless you!
With thankful hearts for our Messiah Yeshua and the great and mighty calling He has on our lives to reach the most needy ones for eternity. Thank you, Mishpochah (family).
"May the Lord bless thee and keep thee; The Lord make his face shine upon thee, and be gracious unto thee; The Lord lift up his countenance upon thee, and give thee peace.  And they shall put my name upon the children of Israel, and I will bless them." -Numbers 6:24-27 (KJV)
Join our community of supporters and we can make a difference
---
More Ways to Learn About this Cause