THE PROJECT
Gifting 3  Sifrei Torah to the Israeli Army, Navy and Air Force in loving memory of Ari Fuld z"l on the occasion of his first yahrzeit (anniversary date of death).
It's been a year since we lost our dear Ari Fuld z"l, a hero of Israel.  On September 16th, 2018 (7 Tishrei 5779) Ari was fatally stabbed by a terrorist in Gush Etzion. Despite his wounds, Ari managed to pursue and neutralize the terrorist before the assailant could harm or kill anyone else.
Ari z"l lived for Torah, Eretz Yisrael and the soldiers of the IDF.
The International Young Israel Movement (IYIM) in cooperation with The Ari Fuld Project, Ari's wife Miriam and the Fuld family invite you to partner in the 3 Sifrei Torah Project. This project will honor Ari's legacy and passion for everything he lived for and believed in so strongly.
Help us keep Ari's life's work alive and bring this project to fruition.
Our hero may be gone but he will not be forgotten!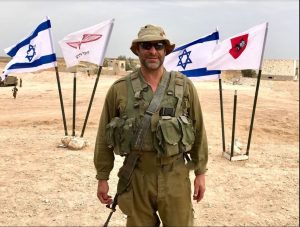 WHO IS ARI FULD z"l
Ari Fuld z"l was an educator, a rabbi, a reservist in an elite IDF Paratrooper unit, a member of Efrat's counter-terrorist squad, a fundraiser for IDF soldiers, a social media warrior for the Jewish people, and a loving husband and father of four.
Just two days before this past Yom Kippur, while grocery shopping for his family in Gush Etzion, Ari was stabbed in the back by a terrorist. With his last breath and energy, Ari chased down and shot the terrorist before he could kill anyone else.
Born in New York, Fuld, 45, immigrated to Israel in 1991, where he learned in Yeshiva, joined the IDF, eventually building his life in the town of Efrat.
A well-known pro-Israel advocate, activist, and educator on social media and in the real world, Ari's Facebook page clearly states Ari's inspiration: "Living the dream! I have a love for the Nation of Israel, Land of Israel and Torah of Israel."
The Ari Fuld Project  
Ari Fuld was involved in many Jewish and Israel related projects during his lifetime, from teaching Torah, fundraising to help IDF soldiers, fighting for Israel and the Jewish people on social media, to fighting for Israel in the real world.
The Ari Fuld Project was founded by Ari's wife and friends, to keep Ari's legacy and mission alive by continuing many of Ari's goals through a variety of projects and partners.
The IYIM Warrior Torah Program is a project aimed at providing the brave soldiers of the Israeli Army, Navy, Air Force & Border Police with Sifrei Torah for their spiritual fortitude, to strengthen and guide them.
Over 300 Sifrei Torah have been redeemed and dedicated to IDF bases throughout Israel.
This Program provides individual donors and donor communities with an incredible opportunity – restoring an otherwise pasul or unused Sefer Torah to its former glory, and dedicating towards one of the most important causes in the Jewish world today – guiding and protecting the lives of Israel's soldiers as they defend the Jewish homeland and all of the Jewish people. IYIM accompanies the Scroll throughout its entire journey – from its location, transport, restoration, and eventual inauguration into the IDF.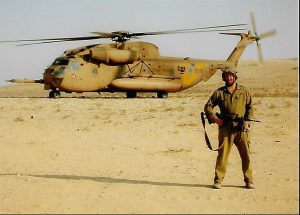 WHAT MAKES THIS PROJECT UNIQUE?
This project is a triple Torah dedication that unites all defense branches of the Israeli armed forces.
It's also a unique opportunity for thousands of friends, admirers, and acquaintances from all around the world to come together and help keep Ari, z"l's legacy alive!
This project is endorsed by Ari's widow, Miriam, in cooperation with The Ari Fuld Project.
Through IYIM'S  Warrior Torah program, the 3 Sifrei Torah in memory of Ari z"l will be repaired, restored and be dedicated to the Israeli army, navy and air force to mark Ari's first Yahrzeit.
IYIM works closely with the IDF Rabbinate to ensure the Torah scrolls are kosher and ready to be used on the bases.
HERE'S THE PLAN :
The first anniversary of Ari's murder falls between  Rosh Hashana and Yom Kippur. The dedication ceremony of the three Sifrei Torah will take place on an army base after Sukkot time in the presence of Ari's family and other distinguished guests.
The process is as follows:  the 3 Sifrei Torah that were no longer in active service in synagogues in the US have made aliyah. They are in the process of being checked, corrected, restored and brought "back to life" through the IYIM Warrior Torah project. With the blessings of the IDF Rabbinate they will be placed on IDF base synagogues.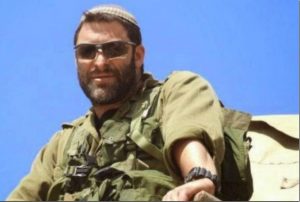 In order to make this happen, we need YOUR HELP to raise enough funds by this deadline.
YOUR IMPACT will make a difference!
For donations by check or other payment methods- contact: programs@iyim.org.il
Join our community of supporters and we can make a difference