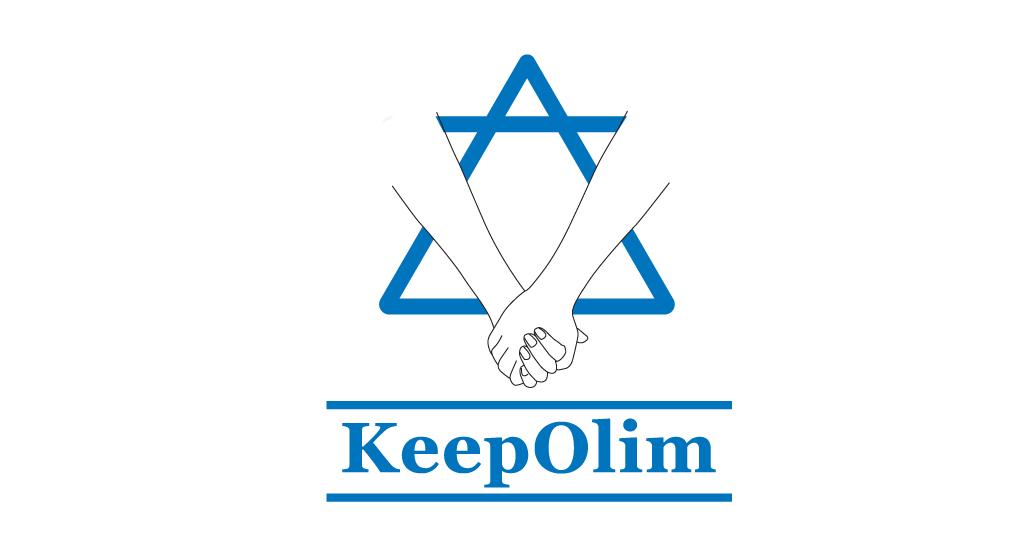 KEEPOLIM – OUR MISSION
"At KeepOlim, we are changing and saving lives every day!"
– LiAmi Lawrence, Executive Director & Co-Founder of KeepOlim
KeepOlim (RA 580613610) is a post Aliyah non-profit for All Olim that provides vital programs, services, advocacy, and support The purpose of KeepOlim is to empower, inspire and uplift Olim to successfully integrate into Israeli society and to keep them in Israel.
What started out as a Facebook group "Keep Olim in Israel Movement" has now grown rapidly into a community and non-profit organization of over 44,000+ Olim from over 100 countries and all different backgrounds, with one simple goal – to keep our Olim in Israel. There has never before been such a diversified organization whose sole purpose is to unite and assist all Olim from around the world to stay in Israel.
We have created a post-Aliyah support system that helps build the lives of Olim in Israel and assisting them through our various programs. With this support, many Olim will be able to stay in Israel and overcome their struggles. Many Olim are crying out for help! KeepOlim is here to answer their cries!
Words from our Family:
Rivka Jacobs – "Amazing Liami. I believe if you can change just one person's life you've earned your place by G-d's side. You and your team have done more than just help. Bless you."
Alex Patnick –  "Kol hakavod. Without you many olim would be in a bad place or worse. You created this group out of a deep frustration and its saved dozens and helped hundreds (if not more.) Kol hakavod to your team. Remember he who saves one life saves a world. You and the team must have saved a galaxy!"
Malka Levine – "Let's come together and help this great organization; our organization, which through supporting and advocating for Olim, is also playing a crucial part in building this country—our country! Love Jews, love the land, and love the Torah."
TIKVA FOR OLIM – MENTAL HEALTH PROGRAM BY KEEPOLIM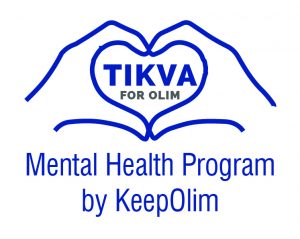 One of the cornerstones of KeepOlim (RA 580613610) is to provide ALL Olim with Free and Low-Cost Mental Health Counseling in their own native language.
Sadly, more than ⅓ of all suicides in Israel are Olim – many of them Lone Soldiers.
Mental health care in Israel for Olim is extremely limited and lacking. Olim sometimes wait for months to speak to a counselor in their native language through Chupat Cholim. Many times, there is no therapist that speaks their language. Most recently, the Coronavirus Crisis has made Tikva for Olim more important than ever before!
Our professional Olim therapists have answered hundreds of desperate calls of Olim in immediate suicidal crises, providing immediate therapy, calling their families abroad, and accompanying some to hospitals.
KeepOlim has also rescued 18 homeless Olim, getting them off the streets and into warm beds, providing food, clothes, and free therapy along the way!
In the past year alone, we have answered the calls of over 200 desperate Olim. 
KEEPOLIM'S LONE & OLIM SOLDIER PROGRAM
KeepOlim's staff of dedicated volunteer Olim therapists have provided 130+ Lone and Olim Soldiers with FREE one-on-one weekly sessions in several languages as part of our FREE Mental Health Counseling to All Lone and Olim Soldiers before, during, and after their Army service.
Our new Crisis Hotline will also serve our Lone and Olim Soldiers by allowing them to call anonymously and talk directly to our therapists. We receive many calls from Lone & Olim Soldiers that are too scared to turn to IDF resources directly. Because of this, there is a crisis of suicides and overdoses of Lone & Olim Soldiers. By connecting directly with Lone and Olim Soldiers, KeepOlim have convinced desperate soldiers to turn in their guns – potentially saving their lives.
KeepOlim recognizes that this trend must be reversed, and our soldiers saved!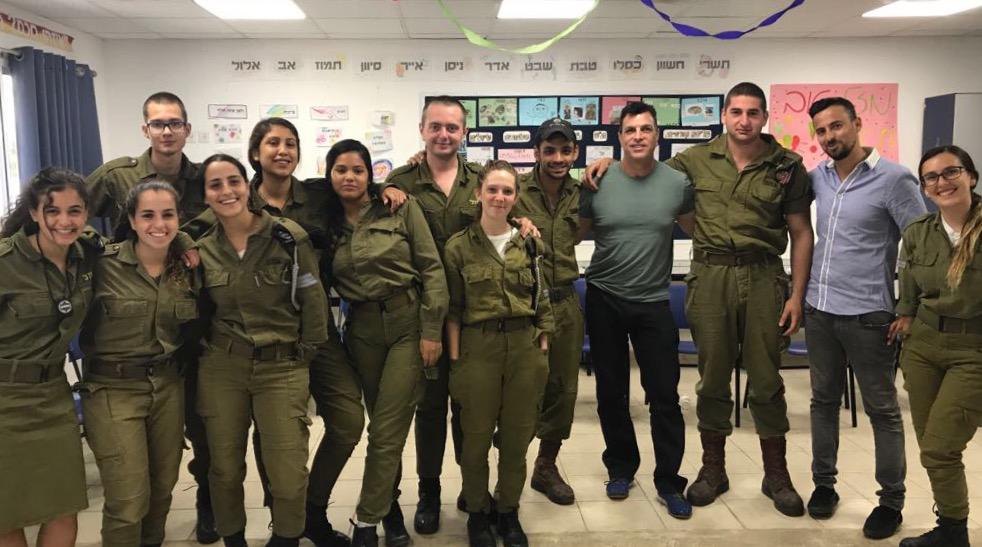 A Word from the Heroes We Helped:
Anonymous, Lone Soldier – "A few months has passed I am a different person completely! I couldn't have even imagined that I'll be on this level so fast! I no longer have depression anxiety in levels that I cannot deal with and all this on the course of just over 4 months! So thank you Keep Olim for being here for us! You are a great help and vital for the olim movement to exist and grow! You are all purely angels."
Anonymous –  "Just wanted to say Thank You so much for helping me and my Lone Soldier boyfriend out a month ago. He now speaks to the therapist you got for him, loves her! And is doing much better!"
Anonymous, Lone Soldier – "Hi my brother. You really inspire me and are a constant reminder of hope and faith. You are someone I look at and admire. Always doing right by the people around you, the people you help, continue to help, have helped, and will help in the future. I am still talking to Ruchie, and she's been an amazing therapist and wonderful to work with."
Anonymous, Lone Soldier – "Dear LiAmi and team at keep olim, I am writing to you this letter of appreciation for keeping keep olim an always ongoing help center for us olim and chayalim bodedim! I moved to Israel 3 years ago and drafted into the IDF, I really fell in love with our country and with our nation more and more and decided to stay here. I am never a person that asks for help, but with all that has been going on since I got released was just way to heavy and I needed to turn for help. LiAmi spoke with me for a bit and got to work right away. I immediately noticed that these are people that really care about the olim community and really care and want us to do the best we can here. LiAmi connected me to Susan who was extremely helpful with finding me a great therapist in a short time."
KEEPOLIM'S SUICIDE CRISIS HOTLINE
KeepOlim's new Crisis Hotline will provide urgent help to Olim in immediate need. It will be staffed by our trained, volunteer therapists – speaking 15 languages. There is a dire and intense need for this hotline, as Israel's National Suicide Hotline, ERAN, has volunteers that speak Arabic and Hebrew only, providing little assistance for desperate Olim in their native languages. Within the last 5 years we have answered the calls of hundreds of Olim in critical situations.
This Crisis Hotline is urgently needed for Olim who have nowhere else to cry out for help.
OUR OLIM NEED A PROPER CRISIS HOTLINE!
Anonymous – "One very late night I realized that I would be on the streets the very next day. Panic and loneliness struck me badly and I've had the worse thoughts one can have. While shaking and crying I desperately went to Messenger and reach out someone I didn't know at all.
Within minutes I've 4 people with me online. One of them was this US guy (Liami) who actually calmed me down, made me laugh. They all made me feel safe. Next thing, I had Susan (Director of KeepOlim Mental Health Division) on the line, she gave me all psychological support I needed. That night they saved my life. The next day they found me a home. And forever they will be in my heart. Today I am back on my feet, have an amazing job and live in an amazing flat. I am healthy, happy and the future is better every day. This was just 6 weeks ago. Yalla, keep donating… and above all, trust me, G'd is with KeepOlim and with you."
SUBSIDIZED INDIVIDUAL COUNSELING FOR ALL OLIM
KeepOlim is now offering Free & Low-Cost Mental Health Counseling in the Olims' native languages, and we need to expand. Overseen by co-directors Dr. Robert Lubin and Susan Cohen, our program has over 45 experienced, qualified therapists that speak over 15 languages and who understand the issues of Olim, as they themselves are Olim. Sessions are designed to help Olim overcome their own personal issues as well as empower them in their new homeland.
KeepOlim will not deny therapy to anyone who needs counseling and cannot afford to pay it.  In most cases KeepOlim will pay almost all of the cost as we have discovered that the Olim that need these services the most have no money!
In just a short time since we started this program, KeepOlim's Mental Counseling has connected over 195 needy Olim and Lone Soldiers with one-on-one counseling for FREE. Our caring therapists are donating their time for this Chesed project, but we cannot continue to overwhelm them with free clients as they need to be paid something for their services in order to put food on their table.
With your help, our goal is to provide and expand our Low-Cost Mental Health Counseling in the Olims' native languages and help even more Olim in need!
FREE MENTAL HEALTH SUPPORT GROUPS
In addition to our One-on-One Counseling, KeepOlim started our Support Group Program to connect Olim together in a supportive group setting led by qualified therapists. Our pilot program consisted of 13 face-to-face groups in 3 languages in 5 cities across Israel.
During the Coronavirus Crisis, KeepOlim organized 30 Free Support Groups via Zoom in a number of languages to help Olim in need.
Anonymous – "Susan is one of the KeepOlim angels, I know that she makes a huge difference – Susan was there for me when I needed. Professional approachable, available and kind are some of the words that come to my mind."
Anonymous, reached out to KeepOlim's Suicide Crisis Hotline for her friend –  "I have no words to thank you. I can't seem to find the right words to put here, but you should know how very much we appreciate that we could reach out to you. I don't need to tell you what a stressful situation this is, and knowing that you are there for us is like finding a diamond. Thank you from the bottom of our hearts."
KEEPOLIM FEEDS OLIM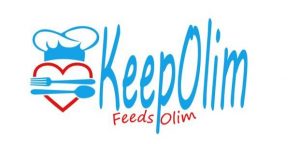 What started out as a side project of KeepOlim – procuring food for hungry Olim – has now expanded into a brand new program: KeepOlim Feeds Olim.
The Coronavirus Crisis posed a unique challenge for the Board of KeepOlim, who committed feeding our hungry Olim, declaring that "as we are the only post-Aliyah organization for all Olim, it was our duty to help Olim during this difficult Corona Crisis with many of our Olim being unemployed".
Before Rosh Hashanah 2021, we gave out over 25,000 shekels of Rami Levi and Shufersal Gift Cards to Olim families and Lone Soldiers in need, across Israel for the holidays.
As of October 2021, we have distributed more than 175,000 shekels worth of Gift Cards to over 435 struggling Olim and Lone Soldiers. During the height of the pandemic, KeepOlim welcomed over 110 freshly arrived Olim sitting in mandatory quarantine by bringing them gourmet fresh fruit for Shabbat.
Anonymous – "Thank you Liami, to you, your partner and Keep Olim in Israel. This gift left us blinded by tears and we are so grateful.  We have been going through such challenged times and this is a huge help."
Judy Freud – "As a former inmate to this [Coronavirus] hotel experience I can't thank Liami enough for all he did. My fellow Olim are so thankful to enjoy some fresh fruit. The situation in this hotel is anything but welcoming but Liami went out of his way to help us. From the moment I first spoke with him he asked how he can help!!! He worked tirelessly to arrange this to put a smile on every face for Shabbos. Liami thank you for all you did and continue to do for Olim."
KEEPOLIM NEEDS YOUR HELP!
PLEASE DONATE!
KeepOlim is accomplishing what the government and no other organization has ever done before for ALL Olim! We are accomplishing miracles!
With no office, administrative support, secretaries, or grant writers, we truly are making the impossible happen!  We are giving Olim much needed vital programs, services, advocacy, and support within a large community.
Help us continue to be a Lifeline for all Olim
Shoshana Simons – "You and your team are so inspiring and incredible really May Hashem blessed you for your amazing work. Pure chesed."
Margalith Roos– "Thanks to you Liami and Tzvika we can start to begin living here and not anymore just survive. "
Anonymous, freshly arrived Oleh – "You are the best Liami, Thank you for coming today. It was only a few minutes but to see you and Lucy made me happy. Only you is helping me here. Only you come on Sunday this holiday – and I really appreciate it. A big Bracha for you! Thanks to you I wasn't alone yesterday on Pesach. I will always appreciate and always remember what you are doing."
Ayal Yachini – "LiAmi, you're an angel buddy. I can only hope to strive to help others the way you and your organization does. Mamash Beautiful!"
TOGETHER WE ARE KEEPOLIM!
For more information, please visit our website (Now in English, Russian, Spanish, and French): www.KeepOlim.org
KeepOlim (RA 580613610) is a registered non-profit organization, authorized by the Israeli Corporations Authority and the Ministry of Justice.
Join our community of supporters and we can make a difference
---
More Ways to Learn About this Cause