My name is Steven Chaitman and I'm beyond excited to announce that after more than a decade of writing original Jewish music, I've embarked on my first professional recording project — Awake, Arise & Sing.
I want to tell you about me, my music and this project in hopes that you'll support me in making this dream a reality! In fact, I've already taken the first steps (see my video!) and by contributing any amount, you'll immediately receive downloads of the two songs in your confirmation email.
About Me
I've been leading Jewish music throughout the Chicago area for 15 years from camps to synagogues to preschools and various other Jewish organizations. Creating community through song and helping individuals of all ages to find moments of deep, meaningful connection to Judaism, themselves and the people around them continually draws me to this work. I hope that the songs I write will spark more of these moments for all who listen and all who use them in their own communities. (Learn more about me)
About the Music
I have been influenced by so many voices in Jewish music past and present, as well as secular artists of varying persuasions, most notably folk and pop/rock. So I don't have any one style, which is why …
Awake, Arise & Sing will be a series of three EPs of 4-5 songs each. I am really excited about this format! 1) More total songs; 2) A better way to showcase a range of song styles; 3) It will offer a simpler, more intentional listening experience.
AWAKE. Songs that bring our attention to the gifts around us, that usher us from the ordinary to the holy.
ARISE. Songs that live in the space between thought and action, uncertainty and faith, yearning and prayer.
SING. Anthems of courage, belief and hope.
Each EP will have thematic and stylistic similarities while also feeling like steps in a larger progression of Jewish expression. They will also give listeners the option of being selective based on their mood, musical taste or whatever they need emotionally and spiritually in any given moment.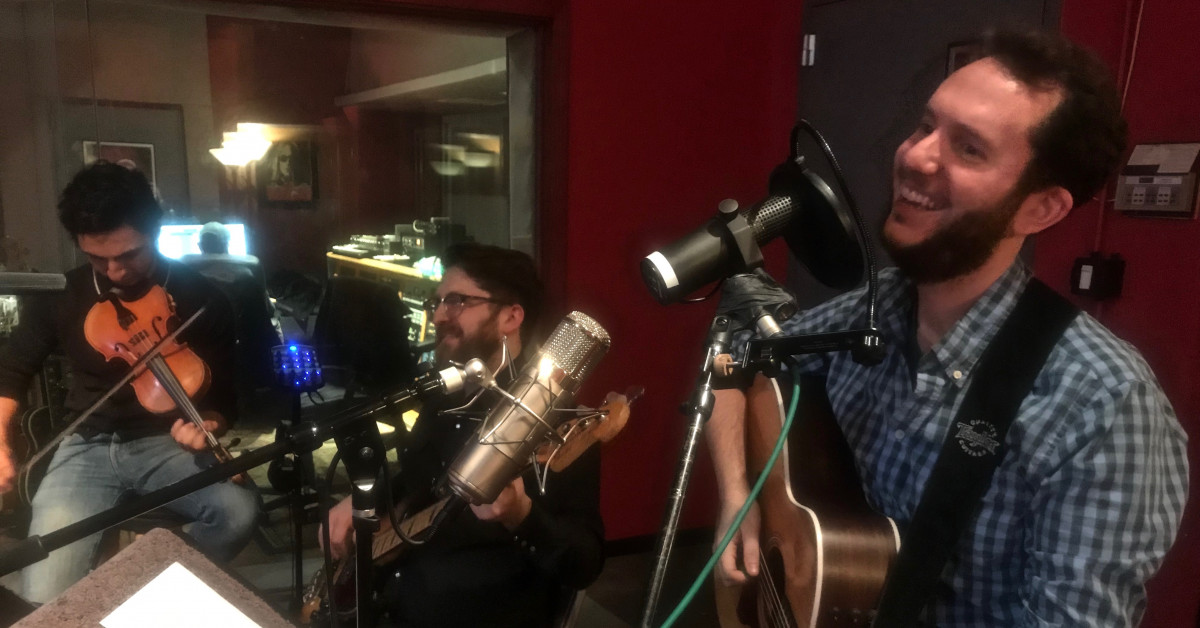 About the Production
I am working with the multi-talented and wonderful Packy Lundholm. In addition to producing, songwriting and playing weddings and gigs all over Chicago, Packy has become a staple musician in support of Chicago's Jewish music scene.
I'm also excited to be bringing in talented friends whom I've worked with over the years, many from the Mishkan Chicago Davening Team, to lend their talents to this project. I did not get to this point alone, and I want Awake, Arise & Sing to reflect the voices and souls whose passion make music like this happen in communities all over the world.
Costs
My fundraising goal for this project is $10,000. About $5,000-6,000 will go to production, which includes the recording, mixing and mastering. The remaining funds will be needed to cover:
Additional studio musicians
Printing and distribution of CDs
Crowdfunding and other fees
Should I end up with more funds than I needed to complete the project, I'll use that money to provide additional resources to make this music more accessible and available to others, including chord sheets and sheet music.
Release
As evidenced in my video, I have already invested in the creation of two of these tracks, "Ani Ma'amin" and "All Together (Hinei Mah Tov)," which I wish to immediately give you as a thank you for contributing to this project!
I'm also jumping back into the studio in March and April, in the midst of this campaign to begin recording the rest of the music. That's my commitment level to making this happen, not to mention you'll get the music you're supporting sooner! No waiting and wondering what's going on.
The EPs will be released one at a time within a 4-6 month time frame, and hard copies will be available as a single CD featuring all the songs.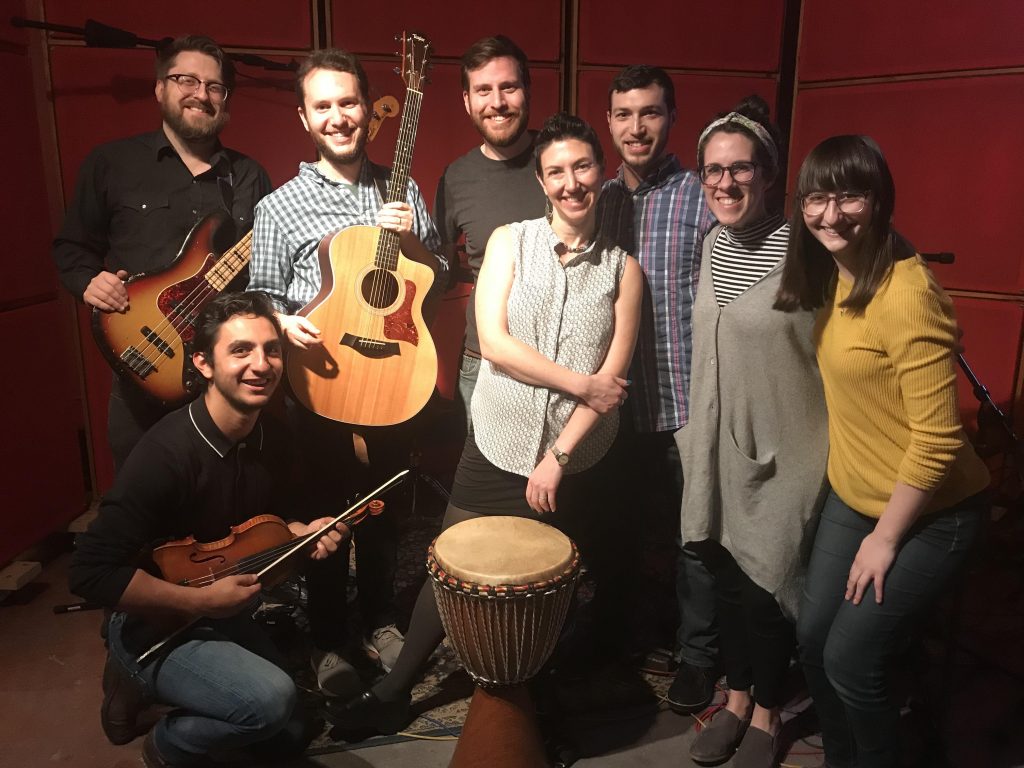 A personal note
"Awake, awake!
Your light has come! Get up my light!
Arise, arise, and sing!
The Eternal's glory dawns upon you."

-Fifth verse of "L'cha Dodi," a poem by Shlomo Halevi Alkabetz
Getting to this point was not straightforward. Awake, Arise & Sing is the latest milestone in a long journey of learning to believe in myself. For a long time I felt that if my music was meant to be heard and sung out in the wider Jewish world it would happen with hard work, carefully picking moments to share, and patience. I was only halfway right.
Devoting time, money, heart and soul to your creation, and proclaiming to your friends, family and anyone who will listen that you think that creation is worthy of an audience requires courage. It always felt safest to hold tight to these songs, but I feel, more than ever, the strength and courage to send them out into the world at their best.
Thank you for meeting me along my journey and for considering an investment in helping me get to the next stop along the way. I wouldn't have gotten to this point without the love and support of so many people, and that's never going to change. You're simply the best, not to mention the fuel that keeps me going.
I look forward to celebrating this accomplishment with all of you. See you on the other side!
Thank You Section!
Video produced and directed by Scott Fairchild
Featuring: Packy Lundholm (bass, music production)
Yoni Sarason (drums)
Daniel Simantob (violin)
Lilli Flink (vocals)
R' Lizzi Heydemann (vocals)
Liz Jones (vocals)
Recorded at Rax Trax Recording (Audio Engineer: Noam Wallenberg)
Join our community of supporters and we can make a difference
---
More Ways to Learn About this Cause