The Jewcer campaign is finished but continues on our website with the same perks! Visit: www.operation-wedding-documentary.com
The film Operation Wedding was released in 2016. It only has one more year to screen in film festivals! Most international film festivals require the film to be 1-2 years old and so the clock is ticking…
We've already sent film festivals but had run out of budget and so we need your help – help us keep this story alive, help us remind the new generation that an individual can make a difference and about Jewish solidarity that was so powerful it brought down the Iron Curtain!
It is extremely important to screen the film in festivals: it increase its chances to get more buyers for international cinemas and TV networks. Sending the film to festivals cost from $50-$250 just to apply and there are hundred of film festivals to apply to.
***Every donation will go towards distributing the film*
We will keep you updated about your donations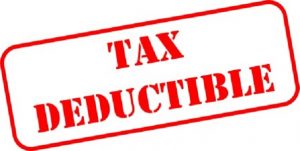 ABOUT THE FILM 
 a documentary film by Anat Zalmanson-Kuznetsov — 63 minutes, 2016                    Languages: English, Hebrew, Russian  —  Subtitles: English, Russian, Hebrew, Latvian
Leningrad, 1970. A group of young Jewish dissidents plots to hijack an empty plane and escape the USSR. Caught by the KGB a few steps from boarding, they were sentenced to years in the gulag and two were sentenced to death; they never got on a plane. 45 years later, filmmaker Anat Zalmanson-Kuznetsov reveals the compelling story of her parents, leaders of the group, "heroes" in the West but "terrorists" in Russia, even today… read more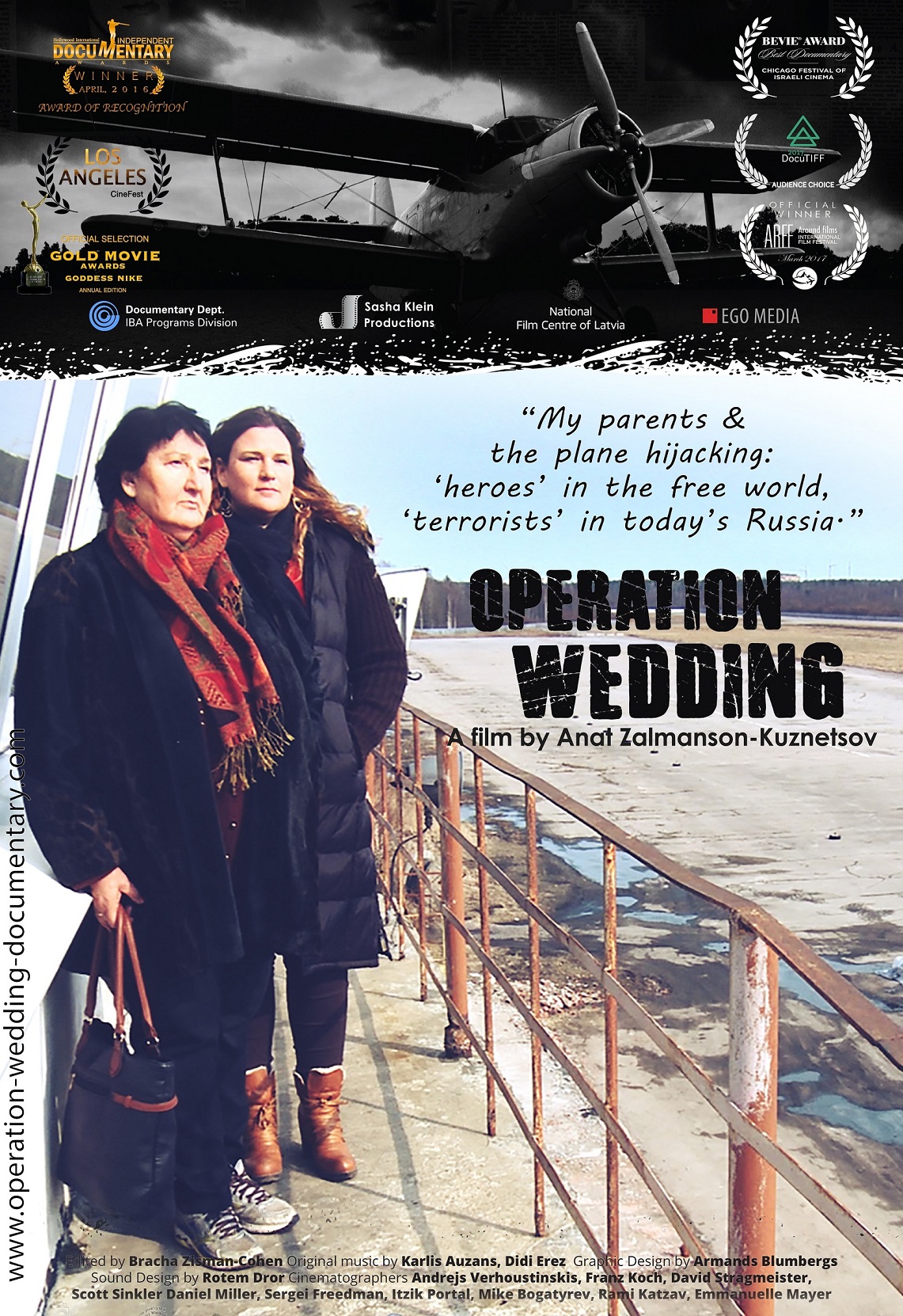 AWARDS

Donors receive credit on the film's website PRESS HERE to visit the credits page.
We have so many perks you can choose from: a private link to watch the research cut (exclusive), a personal dedication to your from Edward Kuznetsov on his book "Prison Diaries", a personal dedication to your from Sylva Zalmanson on an original 70's postcard of the artists Yosef Kozakovski's painting of Sylva (only 7 left!), a DVD of the film and more.
Listen to Edward Kuznetsov reading from "Prison Diaries":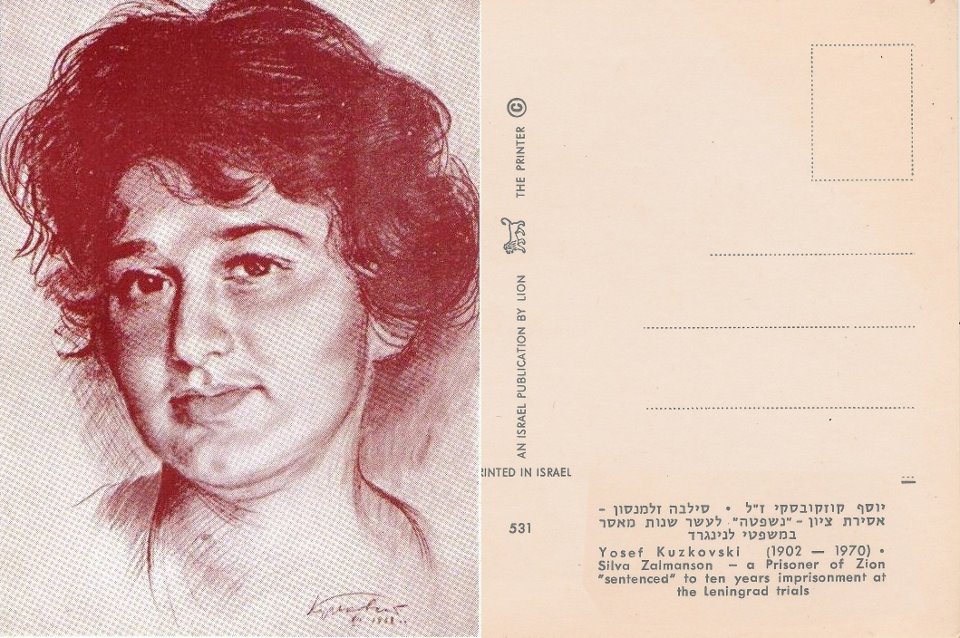 *The full story behind the postcard, an historical piece from the 70's:  It was painted by the famous artist Yosef Kozakovski in 1968. Yosef was an activist in the Zionist underground in Riga. His house was always open for Jewish people to come, talk about Israel, read in Hebrew and dream of a better life.When he saw Sylva he insisted of drawing her. That was in 1968. A year later the Soviet government released him to Israel as part of their plan to get rid of all the dominant activists, thinking that they left the passive people who won't do a thing. They were wrong. After Sylva was arrested, Yosef, who was in Israel, gave his drawing to create a postcard and most known image of Sylva during her time in Gulag.
If you have any suggestions for different perks – please contact us at >> email@anat-zk.com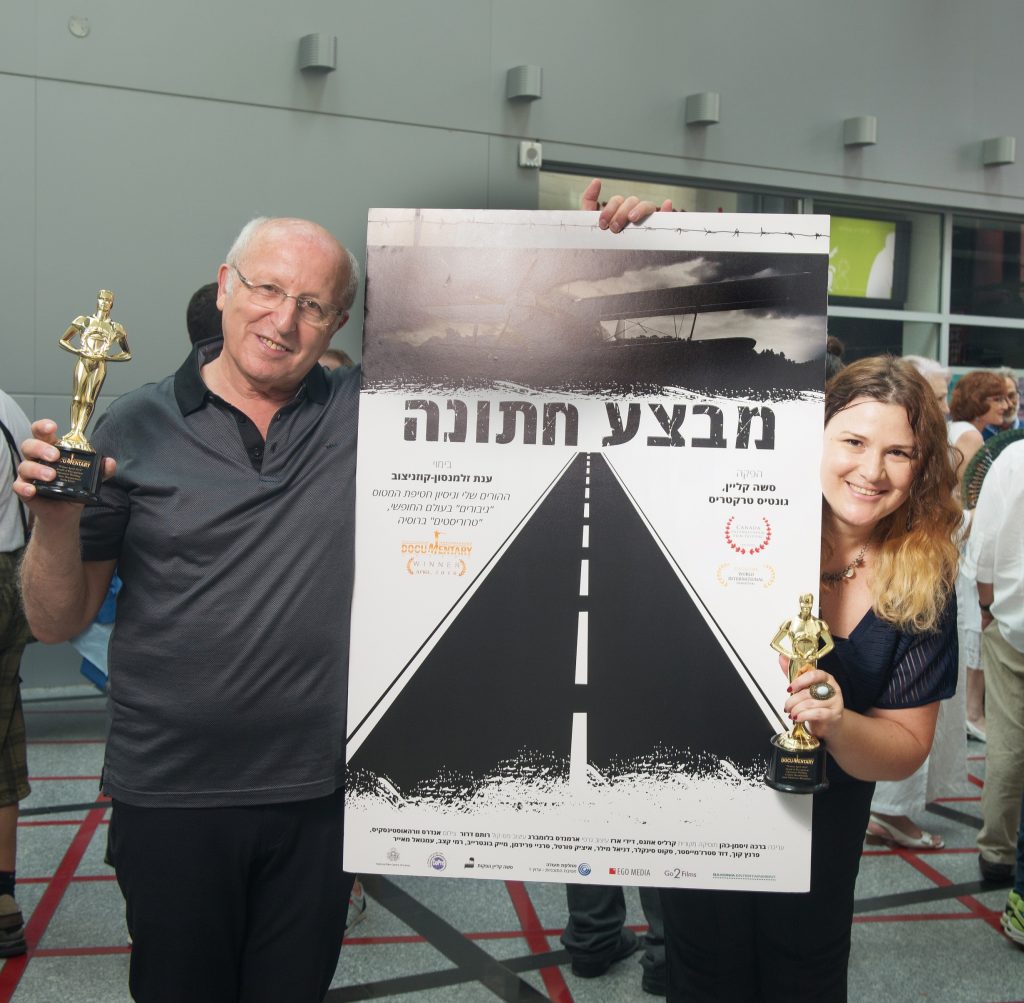 Anat Zalmanson-Kuznetsov,  Director & Producer
Anat was born in Israel to Sylva Zalmanson and Edward Kuznetsov, leaders of the Dymshits–Kuznetsov hijacking affair. She studied filmmaking at the London Film School and has been commercially successful in popular media and promotional productions with companies such as L'oreal and Clinique. She has also directed music videos for well known Israeli musicians such as Yermi Kaplan and Julietta. It's been a long-standing ambition for her to tell the story of her parents in the medium of film.
Sasha Klein, Producer
Winner of Israeli Academy Award, Sasha Klein has been working as a Director and Producer since he immigrated to Israel from USSR in 1974.
Sasha Klein is the founder and the CEO of Sasha Klein Productions (1986) – one of the leading production companies in Israel. For more than 25 years Sasha Klein Productions LTD has developed and produced tens of narrative and documentary feature films and television programs.
Sasha teaches TV & Cinema production at COMAS – the College of Management Academic Studies, Israel. Films by Sasha Klein Productions have received numerous awards on several Israeli and international Film Festivals.
Join our community of supporters and we can make a difference
---
More Ways to Learn About this Cause