For many young Jews today, Judaism lies dormant somewhere in the background of their lives. It exists as part of their history but does not actively influence or inspire their present.
This was the case for Noah and Alex, who grew up relatively distant from their Jewish heritage. But there are moments when being Jewish can suddenly become an important part of your identity…When an experience makes you yearn to connect to Jewish spirituality. Or when you feel a deep sense of pride in a Jewish resiliency, helping carry you through a challenging time.
For Noah and Alex, those pivotal moments happened in high school. As life took unexpected turns, it led them both back to their Jewish roots and to an idea that they hope will bolster Jewish spiritual connection around the world.
The Story Behind ShalomShalom
When Noah's Jewish grandfather, Leslie Frankel, passed away during his high school years, the grieving process compelled Noah to seek solace and relief. He turned to mindfulness and meditation, which ignited an interest in the power of spiritual connection to heal and improve well-being.
He wondered if there was a way to connect his Jewish faith with the helpful practice of mindful meditation. However, he found that the resources available online were sparse, inaccessible, and intimidating.
Meanwhile, Alex's interest in Judaism was sparked after researching his family's Jewish heritage. He came to understand the importance of preserving and sharing the Jewish traditions that were lost to his family due to the Holocaust.
Noah and Alex, who first met in grade school and later reconnected after high school, were united by their shared desire to revitalize their connection to their Jewish roots and make Jewish meditation practices more accessible. They embarked on a journey to uncover the hidden treasures of Jewish prayer and meditation, exploring the depth and richness of their cultural and spiritual heritage.
Together, they developed the idea for a platform called "ShalomShalom." The app would make Jewish meditation practices easily accessible to people like themselves who were searching for a deeper connection to their faith. Their mission was to help others rediscover and embrace the transformative power of Jewish prayer and meditation while preserving and sharing the invaluable traditions and wisdom that had once been lost to them.
ShalomShalom: A Jewish-Based Meditation App
ShalomShalom is a modern, user-friendly platform that helps people connect with Jewish spiritual traditions, deepen their faith, and find peace, comfort, and meaning in their daily lives. Until now, there has been no faith-based Jewish spiritual meditation app geared towards a culturally Jewish, yet religiously disconnected user.
ShalomShalom will help users manage their stress and reconnect with their faith. Some of our app's key features include:
Daily Jewish prayers and positive affirmations
Guided meditations and mindfulness exercises
Analysis of sacred texts
A mindfulness and prayer activity tracker
Interactive journaling through self-reflection prompts
Community support for personal growth and spiritual development
Authentically Jewish content with guidance from Jewish developers and a Rabbinical council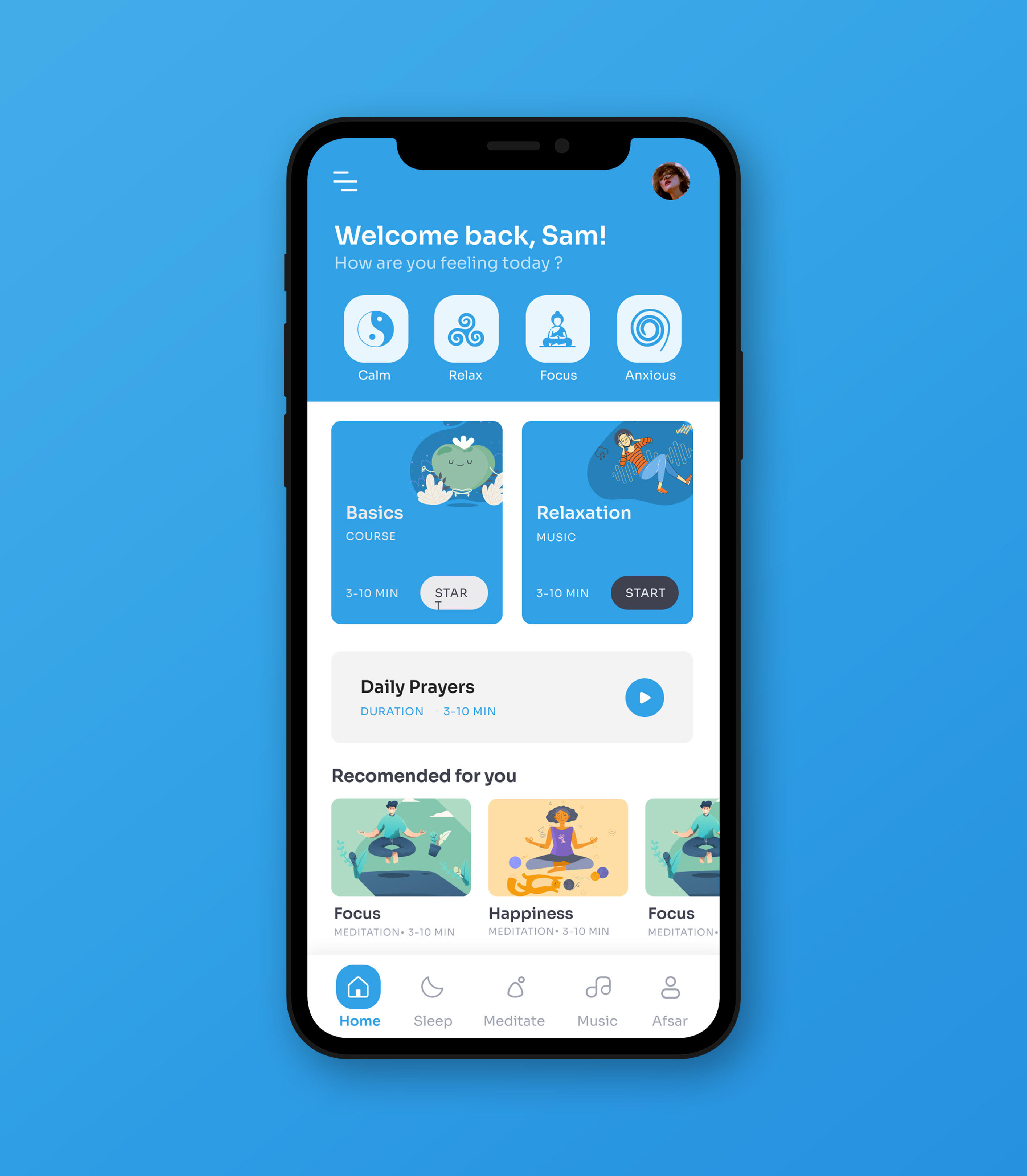 Making Jewish Spirituality Accessible to Everyone
ShalomShalom presents Jewish teachings in an accessible way through modern technology. By supporting this project, you not only help bring the ShalomShalom app to life, but you also become part of a movement that aims to make Jewish spiritual practices more approachable to everyone. From those who have drifted away from Jewish religion, spirituality, or traditions to those who haven't yet had a chance to find the rich meaning that Judaism has to offer, this app will be an easy way to immerse in meditation and prayer.
Who is ShalomShalom for?
The ShalomShalom app will have diverse impacts on the lives of users, regardless of their background or previous experience with Judaism. By making Jewish spirituality accessible and engaging, the app has the potential to improve lives and strengthen communities.
ShalomShalom is for…
Busy Jewish individuals who seek a quick and easy way to reconnect with their faith and incorporate more traditional Jewish practices and beliefs into their daily lives.
People who are looking for a spiritual app to support their journey of self-discovery and growth through the lens of Jewish teachings, practices, and traditions.
Jews who are seeking to improve their mental well-being through meditation and mindfulness from a Jewish perspective.
Those who want a user-friendly and accessible platform to develop a deeper understanding of their heritage and strengthen family bonds.
Those who recently lost loved ones and would like to access Jewish prayers, meditation, and sacred texts that help cope with grief and begin the healing process.
Those who find it difficult to prioritize spiritual well-being and would benefit from the app's customizable features and reminders for daily mindfulness exercises and short Torah study sessions.
Spiritual seekers who have explored various faith traditions and want an introduction to the rich tapestry of Jewish wisdom and practices to decide on Jewish conversion.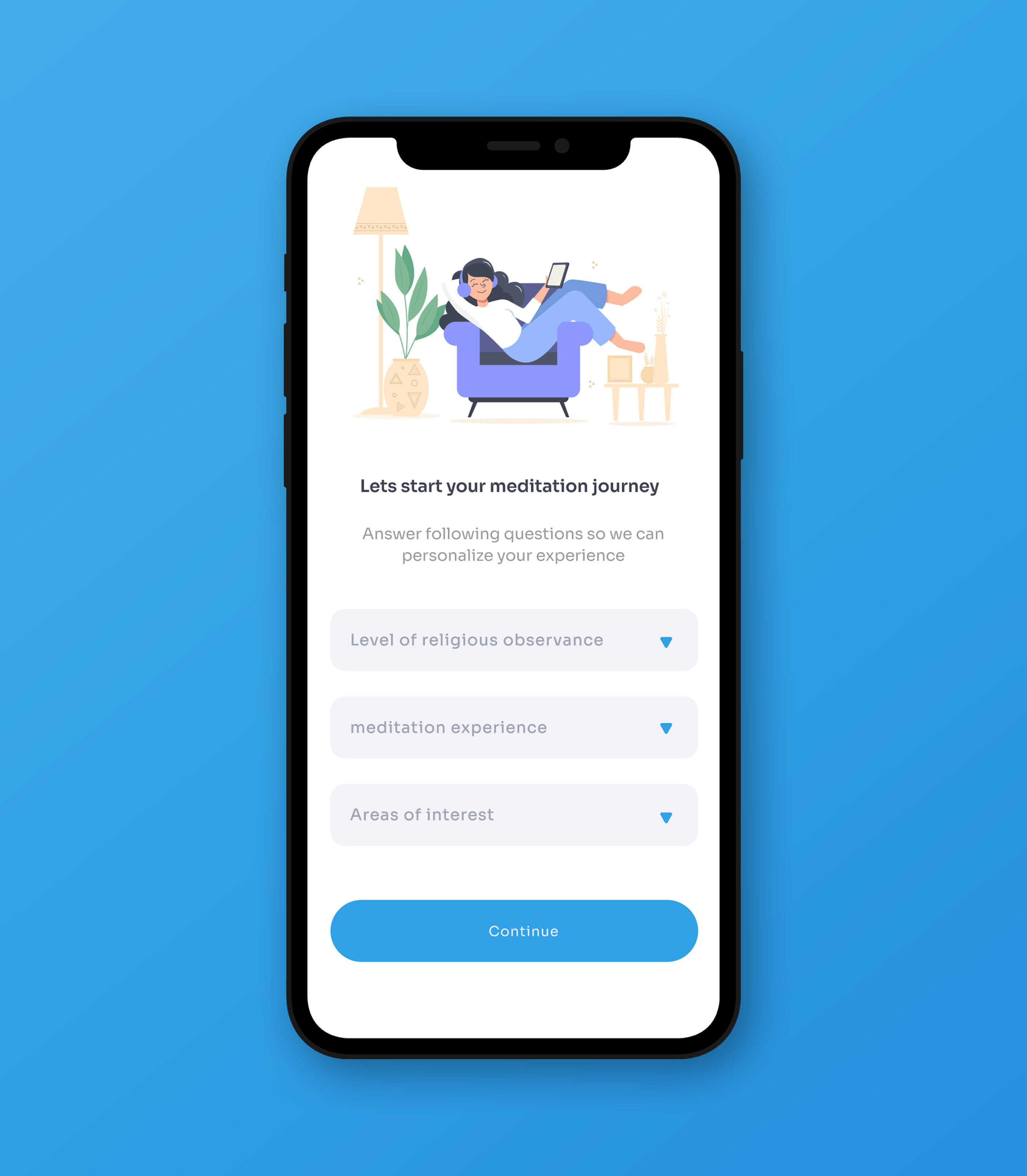 App Development Plans and Features
The app will have a modern, clean, and simple design with an intuitive user interface that allows users to easily access its various features. Noah and Alex will be working with Jewish developers and a Rabbinical council to ensure ShalomShalom is authentically Jewish and aligned with the core principles of Judaism.
Functionality:
Compatible with iOS and Android platforms
Works offline, allowing users to listen to prayers and meditations without an internet connection
Protected accounts, allowing users to store personal data and preferences securely
Design:
Sleek design aesthetic inspired by other popular apps like Calm, Hallow, and Spotify
Predominantly blue and white color scheme to evoke a peaceful and calming atmosphere and harken to the Israeli flag
Clear and easy-to-read typography
Easy navigation with thumbnail images in an eye-catching grid layout on the home page and prayer/meditation pages
Features:
Daily prayers, including the Amidah, Shema, and Psalms
Jewish meditation, audio-led sessions designed to help focus the mind and open your heart to God
Torah readings, including the weekly portion and other Jewish sacred texts
Jewish music and chant, including traditional Niggunim and melodies from the Jewish liturgical tradition
Customization options, including the ability to choose a male or female guide, set prayer reminders, and select background music
Downloadable sessions for offline listening and use during travel
Personalized learning formats, including text studies, audio, video, and interactive quizzes
A range of Jewish content, including Jewish culture, history, and traditions at their own pace
Social connectivity features, including sharing stories, asking questions, and connecting with other Jews from around the world
App Budget Breakdown
The money we raise with this campaign will be used for app development, including design, programming, content creation, and testing. It will also cover marketing and promotional expenses, as well as ongoing maintenance and updates.
Most of the budget will be dedicated to ensuring a high-quality end product with a seamless user experience, including a robust backend and a visually appealing front end.​ We will also be investing in quality assurance and testing to result in a smoother and more reliable user experience.​ Lastly, a portion of the budget will be allocated toward effective project management and administration to keep the project on track.​
Here's a breakdown of the budget:
Design and User Experience (UX/UI) allocation of $20,000​
Backend Development and Integration allocation of $30,000​
Frontend Development and Mobile Optimization allocation of $30,000​
Quality Assurance and Testing allocation of $10,000​
Project Management and Administration allocation of $10,000​
Who We Are

Noah, Co-Founder of ShalomShalom 
Noah is a college student at the Kelley School of Business at Indiana University. After the passing of his grandfather during his high school years, Noah was inspired to reconnect with his heritage and faith. This led him to explore the world of meditation and mindfulness, ultimately motivating him to co-create the ShalomShalom app with Alex. Together, they aim to provide an accessible and relatable meditation tool to help people find balance, well-being, and a deeper connection to their Jewish roots.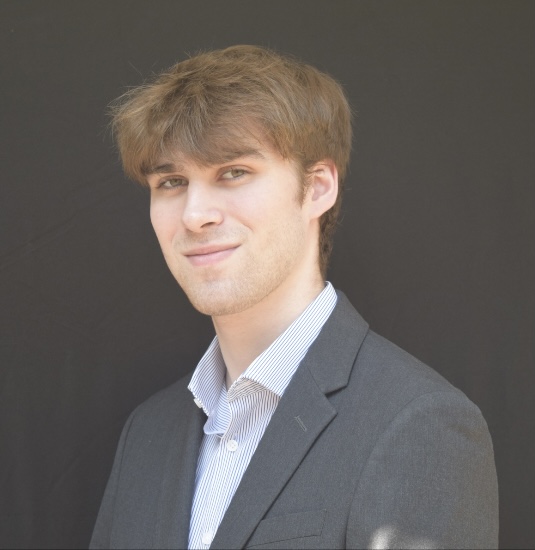 Alex, Co-Founder of ShalomShalom
Alex is a college student at DePaul University with Jewish roots, and a keen interest in meditation and mindfulness. Alex understands the importance of balance and well-being in today's fast-paced world. This understanding motivated him to co-create the ShalomShalom app, aiming to provide a relatable and practical meditation tool that can make a real difference in people's lives.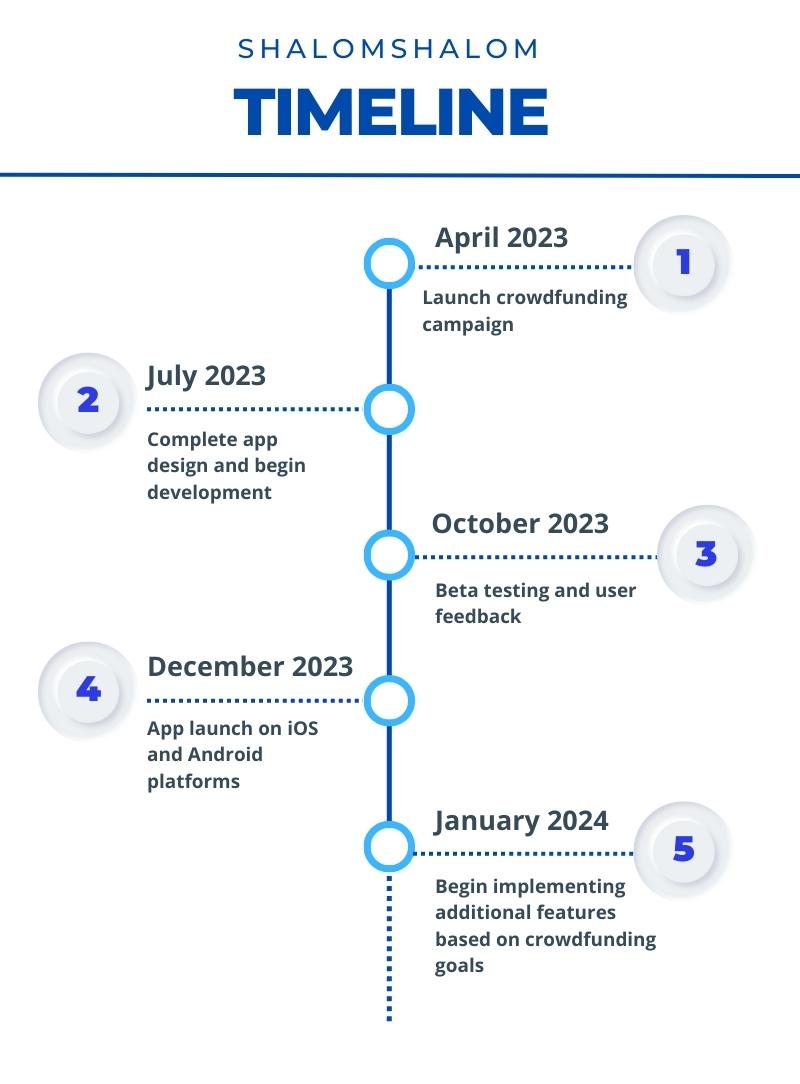 Support this cause and make a difference
---
More Ways to Learn About this Cause