Join us as for this exciting land regeneration project in Bucks county, PA. We are raising funds to convert a land previously farmed as conventional monoculture into a diverse organic farm that will provide healthy food for our local community and support spiritual ecological education in the region.
Our Values
We believe in the importance of organic and holistic (Shalem means complete, whole and intact in Hebrew) farming methods that benefit the soil, local biodiversity, and the health of our bodies and souls. Conventional and industrial agriculture contributes to ongoing ecological disaster, polluting our air, water, and soil removing vital nutrients from our food.
This is your opportunity to inspire children and adults to engage in, learn about, and enjoy agriculture, spiritual values, and the natural environment. Please give today, share this campaign link, and help us start this regenerative farm for our community. Shalem Farm will be open to visitors of all faiths and backgrounds. All are welcome to participate towards a common goal of land regeneration and sustainability.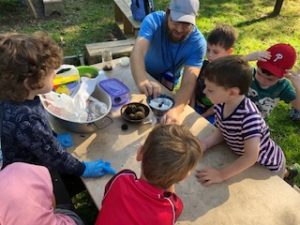 Learning about ecology through hands-on activity
Spiritual Ecology Education
We are seeking start up funds so that we can achieve our immediate goals for the next year: soil regeneration and the planting of our first harvest. Shalem Farm will also serve as a future home for organic farming programming including day school field trips, gardening workshops, and holiday retreats. In this welcoming and pluralistic environment, people of all ages and observances will be able to learn more about permaculture in connection with holy scriptures and the Hebrew calendar. Participants will connect to the ecological principles and values embedded in the Bible and to the agricultural cycle.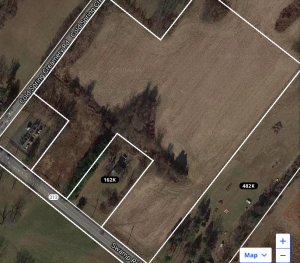 10 acres farmland in front of Fonthill Castle
Regenerative Agriculture
The land that we have selected is located near Doylestown, PA a charming tourist destination less than an hour drive from Philadelphia. We are in the process of finalizing a lease agreement for the next 5 years and plan to begin soil regeneration activities in February 2021. The start-up funds raised through this campaign will directly support regeneration costs, spring planting, contribute to labor and material for the next year, and help with the creation of a non-profit. This non-profit will support our future educational activities and give back 10% of the harvest to the needy. As we continue to deal with the pandemic, Shalem Farm will provide a haven for outdoor activities in a safe environment.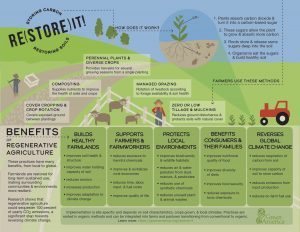 click on the picture to enlarge
At Shalem Farm we embrace the saying of R. Nachman of Breslov, "If you believe you can destroy then believe you can repair" and we are ready to do our part!
Endorsements:
" His knowledge, enthusiasm and creativity are a valuable resource for the entire Community! The children in our school love learning with Isaac!"  Judith Mont Scarani, Director, TBH-BE Early Childhood Center
"Isaac is not simply motivated, he is deeply committed to caring for and repairing the world.  He is also a superb educator.  I have seen his work, as a member of our faculty, with our youngest students, with teens and adults.  As an educator, he is able to convey his deep commitment to spiritual life, his concern and sense of stewardship for our world, while sharing with his students the joy of engaging in this sacred work.
I hope that, through his leadership and devotion, his vision for Shalem Farm becomes a reality.  He will use this place, as well, to teach all who will listen how to begin to repair this world, in Peace." Senior R. Neil S. Cooper, TBH-BE
"I have seen firsthand the passion that Isaac has for merging bible ideals and farming. He is an enthusiastic teacher and will be able to inspire old and young alike." R. Yonah Gross, CBH
Support this cause and make a difference
---
More Ways to Learn About this Cause