Translation is an art! I had the privilege to work with a great translator named Shira Atik.
"A Rabbi's Daughter" has been favorably reviewed in the Israeli press and has merited a prestigious grant (Pardes) offered by the National Library of Israel which shows the public's interest and the uniqueness of the book. It's written in rich Hebrew which sometimes is even biblical in mood. But at the same time, the English language hovers over the prose from the opening line to the end of the novel.
The motif of the rabbi's daughter has been written about in Hebrew and other languages by many authors.
This novel, unlike many novels written by Israelis, relates to the Jewish aspect of Israel in a pluralistic sense, while being Zionist in the fact that this book describes growing up in the periphery of Israel, Some of the universal themes of the book include adolescent rebellion, separation, cancer, death, Jewish hospitality, cinema, memory and more.
The noted writer and scholar, Professor Hayim Be'er wrote in the blurb on the back cover:
"The rabbi's daughter is one of the charming archetypes in Hebrew literature. The acclaimed Shaul Tchernichovsky, Jacob Steinberg and of course Devorah Baron, the feminist writer, daughter of Rabbi Shabtay Eliezer Baron from Minsk, wrote about the rabbi's daughter. To this prestigious gallery of respected authors Avigail Graetz enters with honors….It is a one of a kind book that captivates the heart and sheds light on characters who are torn between tradition and modernity, between the United States and Israel, between sanity and craziness and between religion and freedom."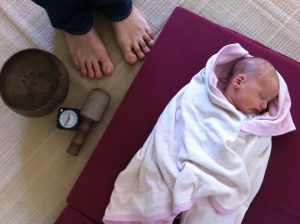 Here you can read the first chapter published last year in Jewish Fiction.net
Here you can read about my play in the Acco Festival published in Ynet culture it was titled: "Fighting to be a Jew". My play Ona'at Devarim (Verbal Wrongs) was performed at the 27th Acco Festival of Alternative Israeli Theater and won a prize for set design and the use of original materials and their transformation into a stage concept.
Support this cause and make a difference
---
More Ways to Learn About this Cause