*UPDATE* 
We've met our goal! And your contributions are still valuable. Additional funds will go toward hiring more musicians, toward the recording and release of more original music this year, and will allow us to further compensate the artists on this project. 
Music to Open the Heart
The moments of growth, of connection, of truly living in my life all have come when I allow myself to be vulnerable – when I open my heart. From praying as a child beside my grandfather at the Yemenite and Syrian synagogues of Brooklyn and touring the country with the Orthodox Miami Boys Choir to singing as a founding member of the prayer team at Romemu- music is consistently the key that unlocks my heart. Whether in moments of joy or moments of pain, the language I use to reach out and connect is music.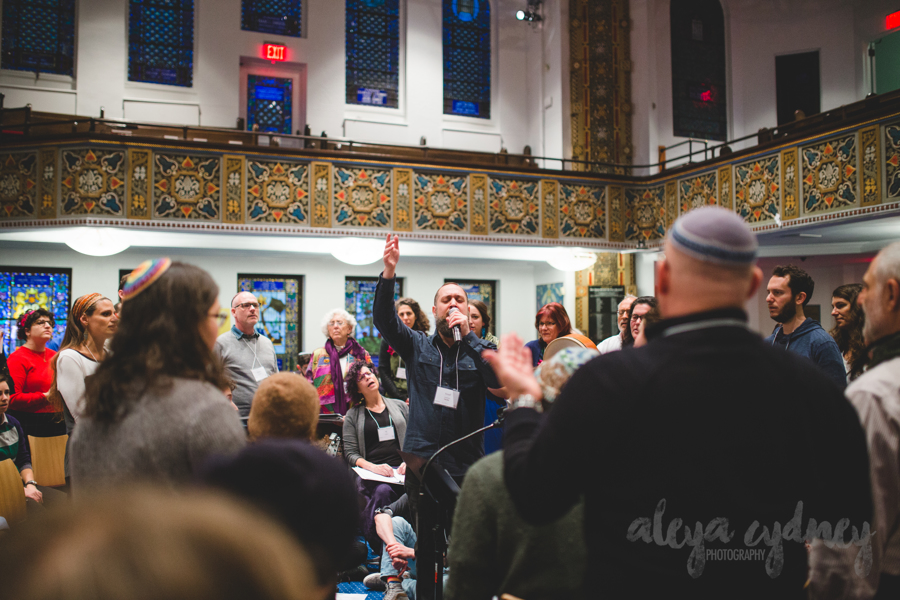 What is this project?
The eclectic soundscape of this album reflects my mixed Ashkenazi, Yemenite, and Syrian-Turkish heritage, and my own diverse influence. On the album you'll hear echoes of Hassidic devotional songs; the microtonal scales and instrumentation of Arab classical music; colors of jazz, funk, and Klezmer; Ashkenazi prayer modes; Sufi chanting; and the exuberant Latin rhythms I learned to play on the sidewalks of New York. I combine these diverse elements into a unique Jewish World Music that is deep and prayerful, filled with aspiration and yearning, heartache and joy. This is music for listening, for singing together, and for praying.
This is the music of my heart. I hope that it will move you, and maybe even open your heart, as it has mine. I can't wait to share it with you!
What was my motivation for this album?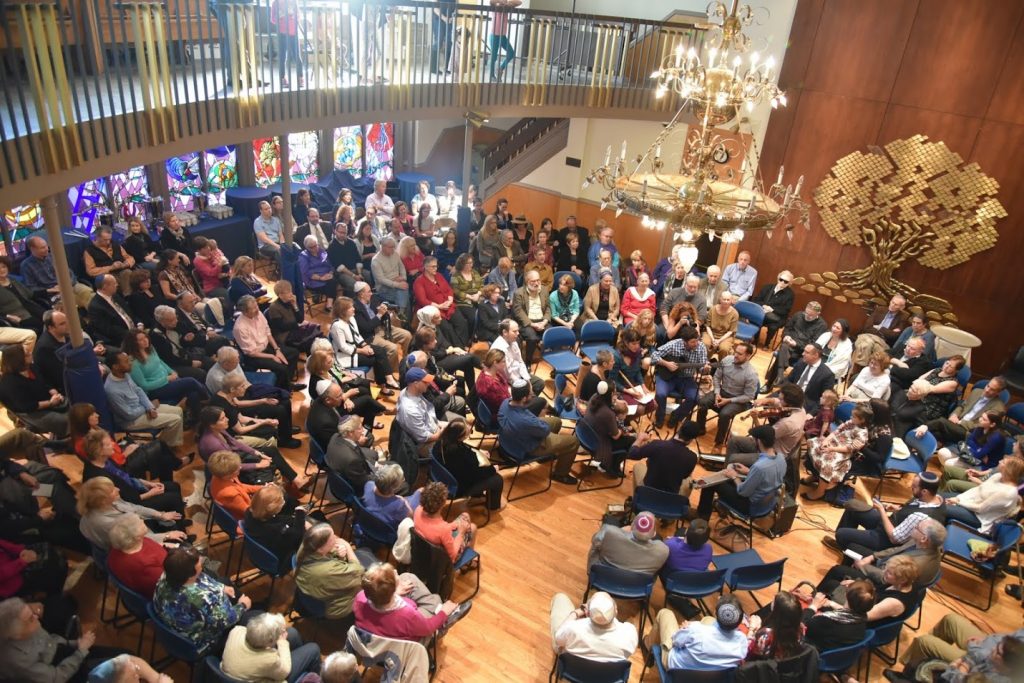 I wrote the music from this album wearing my various hats: the hat of a synagogue Director of Sacred Music who curates musical prayer services that speak to the soul; the hat of a rabbi who uses music as a tool for teaching; of a chaplain singing with people in sickness, grief, healing, and dying; and that hat of an activist who uses music in the service of organizing faith communities for social change. I also wrote this music as a seeker yearning for growth, healing, and connection- for me, for my community, and for our world. As a pastoral caregiver living with chronic illness, some of the music–such as the song Gesher–written in the context of the suffering and isolation of illness, not only as medicine for me but with a desire to reach out and connect, to offer a healing salve for others. There are also songs inspired by my beloved family, including a melody that my wife, Annie, and I wrote for the bris of our youngest child.
These songs are meant to be sung, and I feel humbled knowing that several of the songs on this album, including Gesher, are already being sung in communities across the country- in synagogues, at camps, at rallies, and around Shabbat tables.
My Journey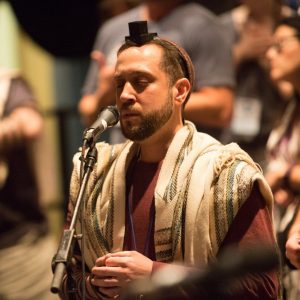 I grew up in Manhattan in a Modern Orthodox home. I am, by my nature, a seeker. At age 26, after the sudden loss of my father to suicide, I chose to leave the Orthodox world that had defined me to explore the rich spiritual landscape of the American Jewish community beyond Orthodoxy, longing to find my place in Jewish community where I might have the most authentic connection to God and to my own soul, where I could find healing and wholeness.
I have since spent time in communities of every Jewish movement, in a wide range of thriving synagogues and prayer communities- as both a participant and a prayer leader. I am particularly indebted to B'nai Jeshurun, where I served as the first cantorial intern, and to Romemu, where I was a founding member of the prayer team, participating in leading services on and off for seven years- until I graduated from rabbinical school. In those two communities, under the nurturing guidance of their clergy, I rediscovered my voice.
Since leaving Orthodoxy, I have had a rich education on my path to becoming a rabbi and prayer leader. I was blessed with the opportunity to immerse myself in the prayer music of may congregations in the US and Israel- with different styles and repertoires and ritual functions for music- and I have incorporated aspects of what I've learned into my song leading, into the various prayer services that I craft, and into the music I write. I've delved deeply into the study of contemporary and traditional niggunim (wordless devotional melodies) and piyyutim (liturgical poetry) from across Eastern Europe, North Africa, and the Middle East. I also studied prayer and Ashkenazi sacred music formally at the Jewish Theological Seminary's H.L. Miller Cantorial School, where I earned a Master of Sacred Music degree. All of these influences and experiences have a place on this album.
I've been making Jewish music practically my whole life- as a vocalist with choirs and bands and as a prayer leader in vibrant communities across the spectrum of Jewish movements. I've had the privilege of serving in many wonderful communities and performing and recording with many amazing artists. I'm thrilled and grateful to now be on the verge of presenting my own music for the first time with Open My Heart. I hope you'll join me in sharing this album with the world.
We'll record March 31- April 1; the album is expected to be released late summer.
Any size contribution is helpful and greatly appreciated.
All contributions are tax deductible.
How will the funds be spent?
$9,000 for musicians
$1,000 for art & design
$4,000 for engineering, mixing, and mastering
$1,800 for arrangements
$1,050 for production of cds
$1,200 for photography and videography
$1,800 for food, lodging, transportation, the crowdfunding platform and miscellaneous costs.
Thank you for considering support of Open My Heart. With your help, we can make this album a reality.
Join our community of supporters and we can make a difference
---
More Ways to Learn About this Cause