This is a special request to you calling for assistance following a fire in the youth at risk YOL project in city of Ashkelon, Israel, that completely destroyed our candle workshop with all its equipment, raw materials and inventory.
The fire broke out in the middle of the night due to a failure caused by one of the heating boilers and set fire to the entire building and we thank God that there were no injuries to the body and soul.
The Youth of Light (YOL) project in Ashkelon is an initiative of the Patrizio Paoletti Association in Israel.   Since 2005 the organization has spearheaded projects aimed at the 'youth-at-risk' demographic.   YOL is a unique program where teens are employed and trained in the art of candle making.
They learn the process, make the candles, then advertise, sell and ship the product. Throughout this cycle they are taught basic life skills such as inter-personal relationships, teamwork, marketing, bookkeeping and budgeting. All skills that carry with them as they prepare to enter adult society. These teens are taken from broken homes, or off the streets, and given the hope of a better future and tangible tools to get them there.
Two weeks ago, an electrical fire gutted the YOL workshop and destroyed the factory.  As it occurred overnight, there were no physical injuries, but our entire project is now facing closure unless we can restore the facility immediately. These teens need structure and stability and the
loss of their program has hit them hard. For many it was the one consistent in their lives, a bright spot in their dark world.
We are asking you to help us bring that spark of light back to them. Any donation, no matter the size, shows these youth that society DOES care and BELIEVES in them.  By allowing us to rebuild the workshop you are investing in their future and fanning the flame of HOPE within all
of us.
We will be very thankful for your support and will openly accept your generous donations
For more details please contact Hila Rimon –
+972-523911644
hila@fpp.org.il
Thank you so much
The Patrizio Paoletti Association in Israel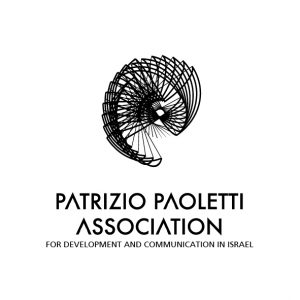 Join our community of supporters and we can make a difference
---
More Ways to Learn About this Cause