When a humanitarian crisis occurs, Jews all over the world spring into action. Today Chabad of Guatemala needs your spirit of Tikkun Olam to help the people affected by the disastrous volcano eruption.
The Volcan de Fuego ("Volcano of Fire") Eruption
On June 3, 2018, the Volcano of Fire erupted in Guatemala. It was the largest eruption in four decades. Today, 2,800 people remain in shelters after losing their homes. The total death toll stands at 110 people, with over 200 still missing. The eruption spewed a deadly mix of ash, rock, and volcanic gases more than six miles into the air. Rescue efforts are hindered by the dense volcanic mud, rain and earthquake dangers.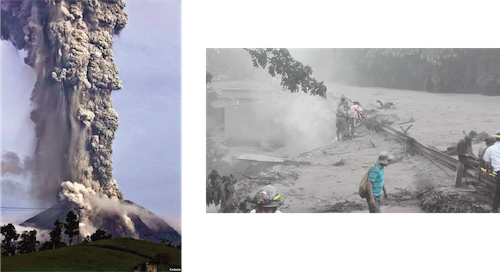 Tikkun Olam: Disaster Response and Relief
Chabad of Guatemala has made it their mission to help those affected by this horrific natural disaster. It is our obligation to help all in need as it is true Tikun Olam. Chabad has played a critical vital role in the initial response. With hundreds of Israeli tourists in the area, parents call Chabad to find their children before calling the embassy. Members of Chabad worked around the clock and located and notified Israeli family members that their loved ones were safe.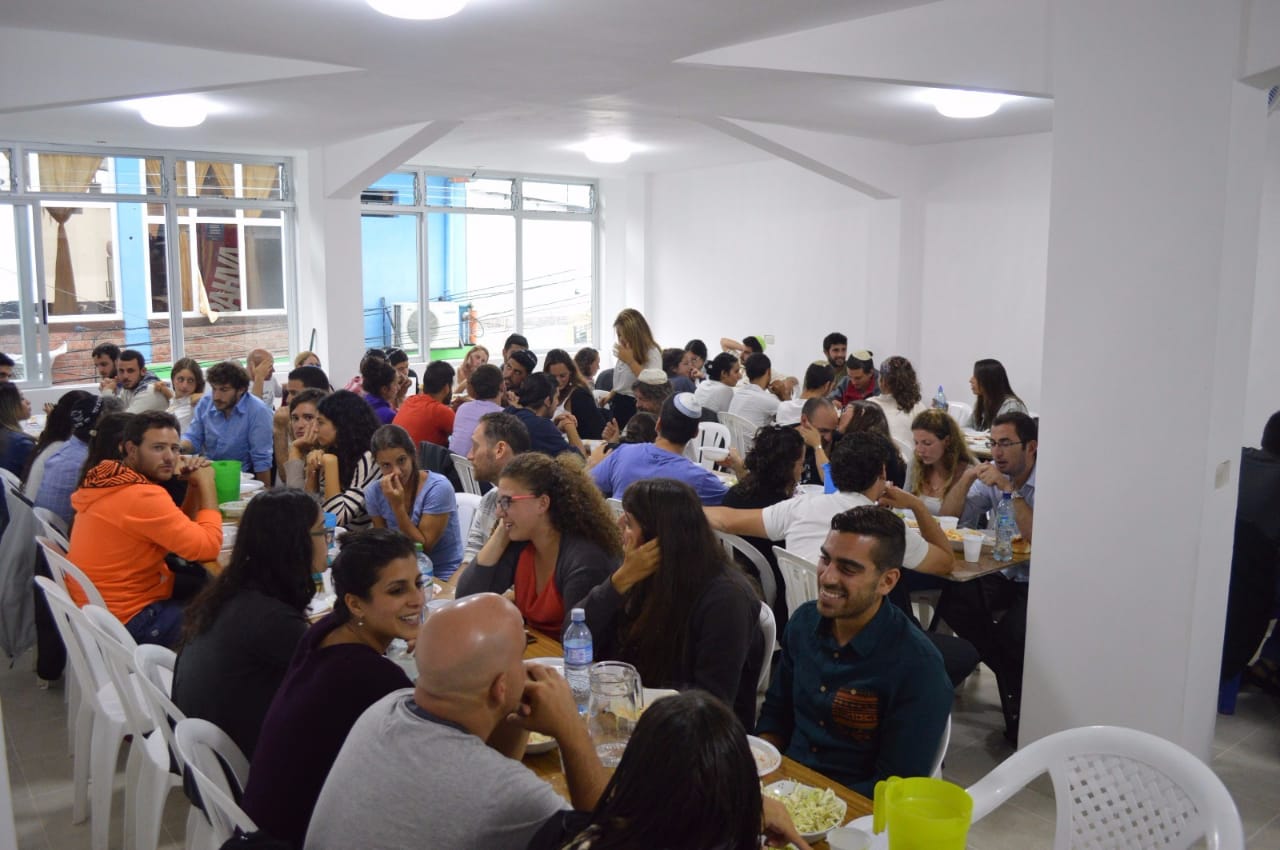 The photo above is from a Shabbat dinner with Israeli tourists at Chabad after the volcano erupted.

Chabad continues to work around the clock assisting and providing for those in need. The Chabad house is open to ALL in need and is providing food and water, clothing, medical assistance, and critical supplies. But the costs are staggering.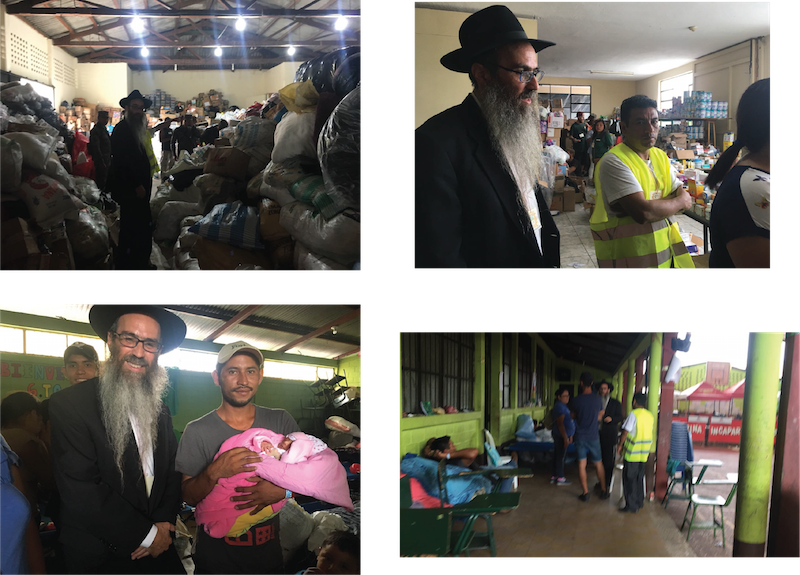 In their greatest time of need, YOU can make a difference

How You Will Help
Chabad's disaster relief needs your help. The work has only just begun and we cannot do this without your generosity. This is a humanitarian crisis, and as emissaries of the Jewish people it is our obligation to help all.
Your Short-Term Impact:
The Chabad house is full to capacity with displaced persons who have lost everything. This fund will provide relief to people impacted by the volcano in the form of emergency supplies like food, water, medicine, blankets, clothing, fuel and shelter. All donations to this fund will exclusively support disaster relief and recovery efforts in Guatemala.
Your Long-Term Impact:
Once initial relief work is complete, this fund will transition to support longer-term recovery efforts run by local, vetted organizations responding to this disaster. We believe that organizations, such as Chabad, that are deeply rooted in local communities are in the best position to provide long-term support for survivors of natural disasters like this eruption. By funding the relief efforts of Chabad, donations to this fund build stronger response capacity so that we are better equipped to face future challenges. We will post reports about how funds have been used and will email these reports to donors.

About Chabad of Guatemala
Chabad of Guatemala serves Guatemala from Guatemala City to Antigua with centers in both cities and has been on the front lines in helping Jews and non Jews alike. There are approximately 900 Jews living in Guatemala today. Most live in Guatemala City, Quezaltenango and San Marcos. Today, the Jewish community in Guatemala is made up of Orthodox Jews, Sephardi, Eastern European and German Jews.
Rabbi and Mrs. Pelman have been in Guatemala for 18 years and have become an integral part of Guatemala for all people of all origins and religions. Chabad serves thousands of tourists per year providing kosher food, Shabbat meals and lodging, and other assistance.

Timeline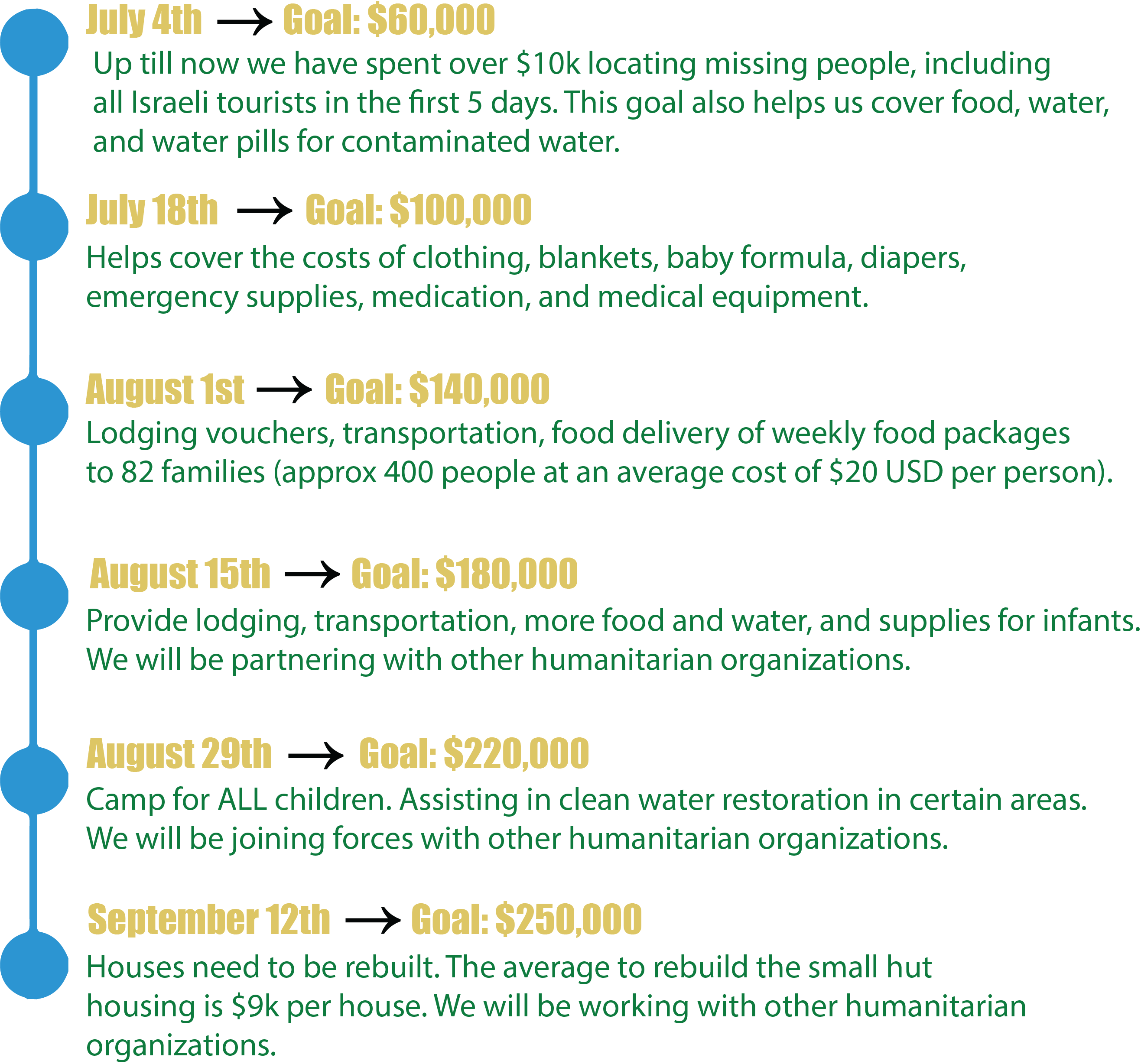 Guatemala is the ONLY country to follow the USA and move their embassy to Jerusalem and recognize it as Israel's capital. Regardless of politics, Guatemala is a friend of the Jewish people and stands with us. We stand with the Guatemalan people in their time of need.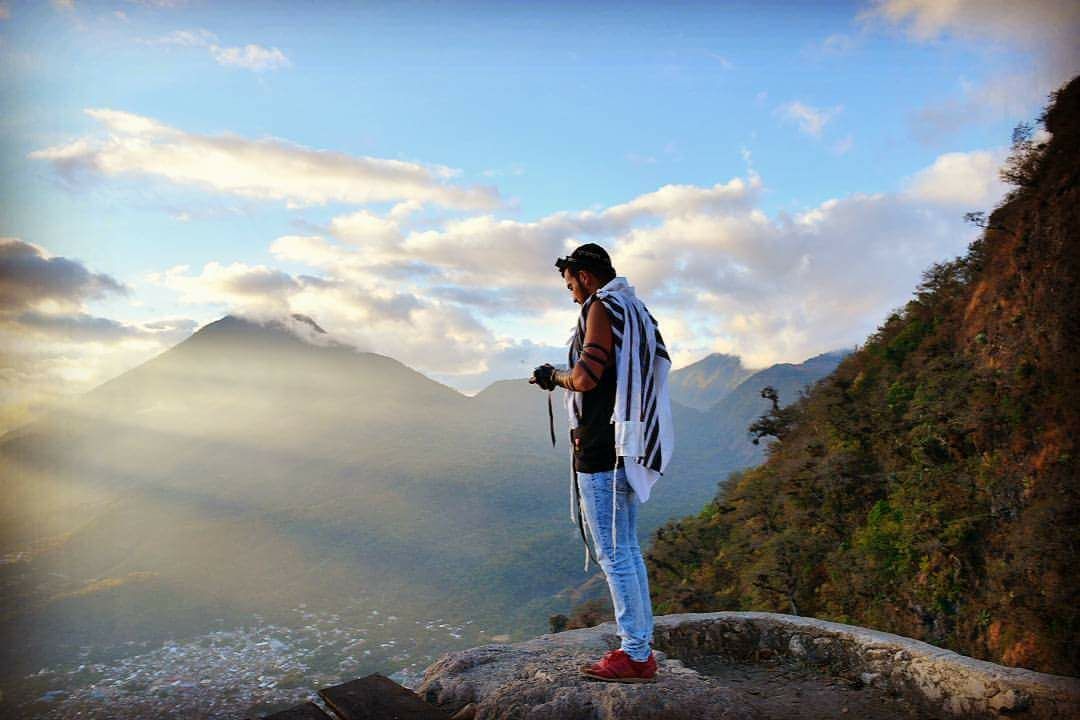 Your contribution is 100% tax deductible in the USA and 100% of funds donated to Chabad will be used for humanitarian relief efforts. NO funds will be used for any other purpose or general overhead.
If you have any questions, please feel free to call the manager of this campaign, Rabbi Aharon Sirota st 720 987 6724.
Support this cause and make a difference
---
More Ways to Learn About this Cause