Lech Lecha's 2021 season is almost here, but we need your help to make it the best summer yet!
Our mission is personal and communal transformation rooted in Jewish heritage and the natural world.
For the last three years, we've grown organically from only two trips in 2019 to 14 planned trips this summer.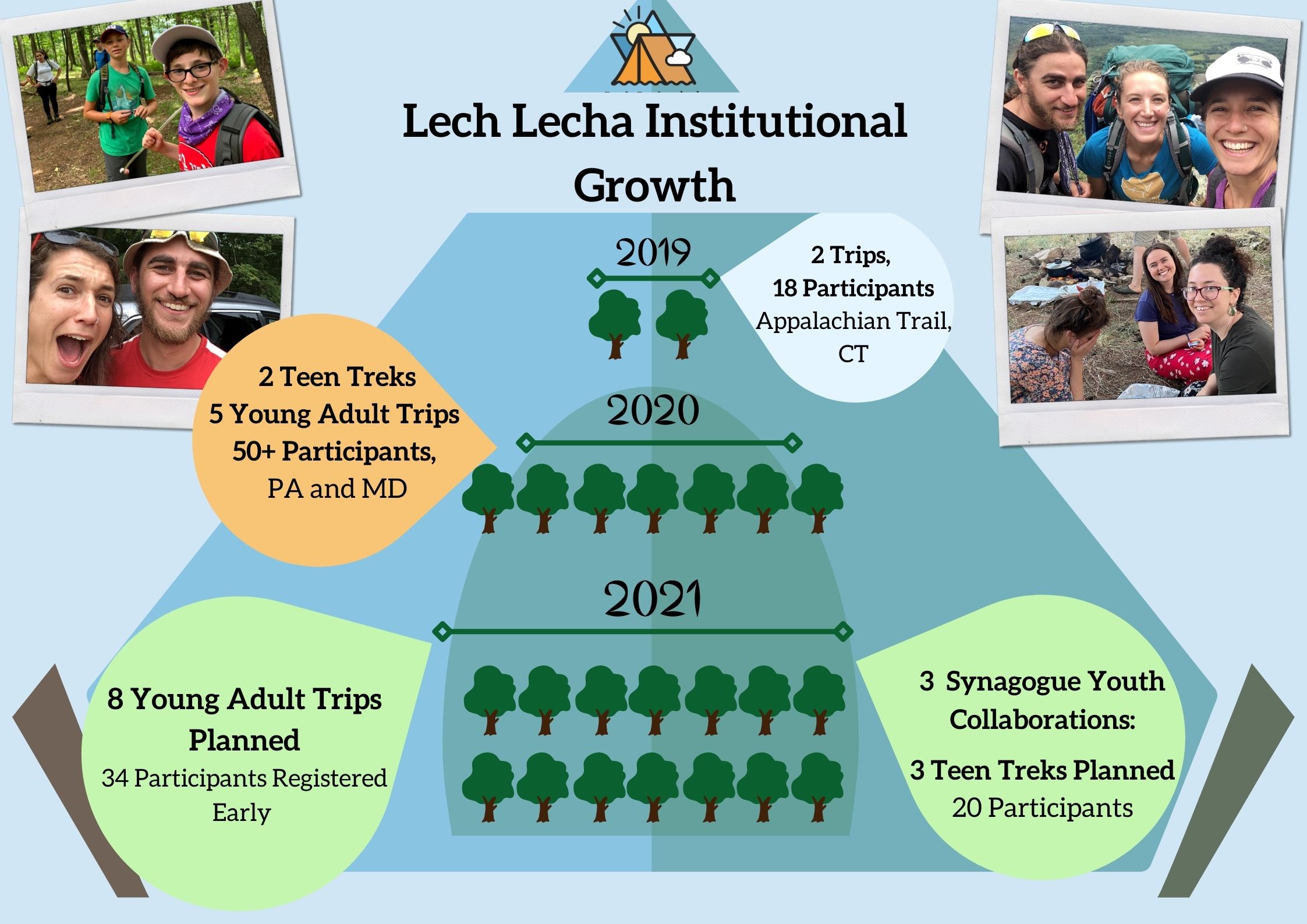 So Where is Your Money Going?
– Scholarships for participants who are not paying in full: $5,000
– Salary for part-time Fundraiser & Financial Director 2021-2022: $4,000
– Salary for Outreach & Logistics Coordinator: $3,000
Our Current Financial Picture:
– Lech Lecha's Account prior to summer 2021 profits (liquid assets) = $15,000
– Current non-liquid Assets: $3,000 worth of gear and materials
– Expected revenue summer 2021: $15,000: we hope to use this revenue to compensate our staff
Current Salaries:
– Ashley Goldstein, working temporarily as outreach and participant coordinator. $130/week
– Nadav Slovin, Founder and Director – Nadav has been working for four years on this project. He is waiting to receive a salary until the organization is sufficiently self-sufficient. In allowing us to hire a fundraiser, this campaign may help Nadav to begin to take a salary.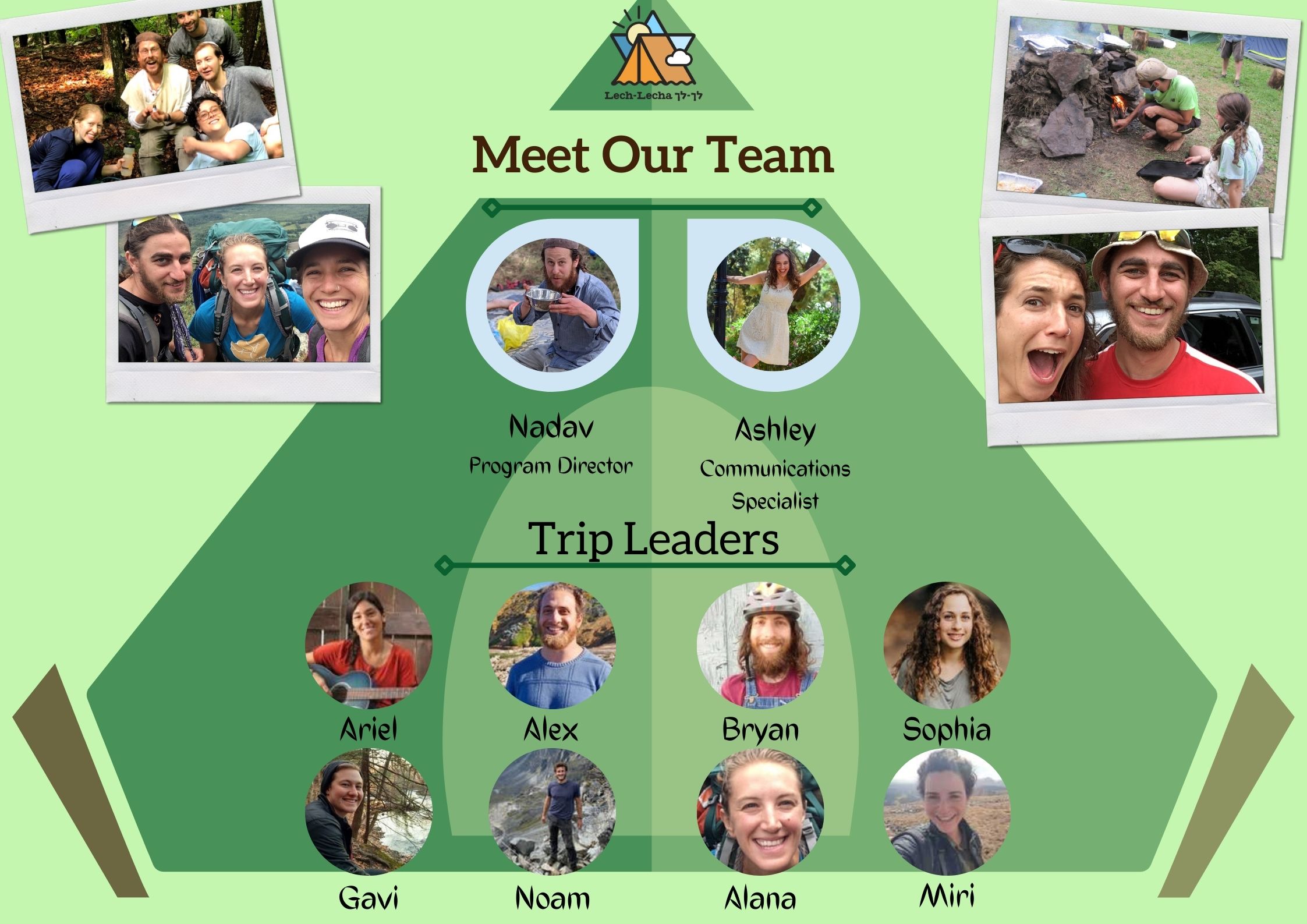 The first $1000 we raise will be matched!
In addition to making our adventures accessible to participants of varying means, we have big plans for our future. In the coming year, Lech Lecha plans to collaborate with an increasing number of Hebrew schools, become a Jewish summer camp outfitter, as well as continue to grow our young adult programming.
As a non-profit, however, the bulk of our trips are only made possible through the generosity of others.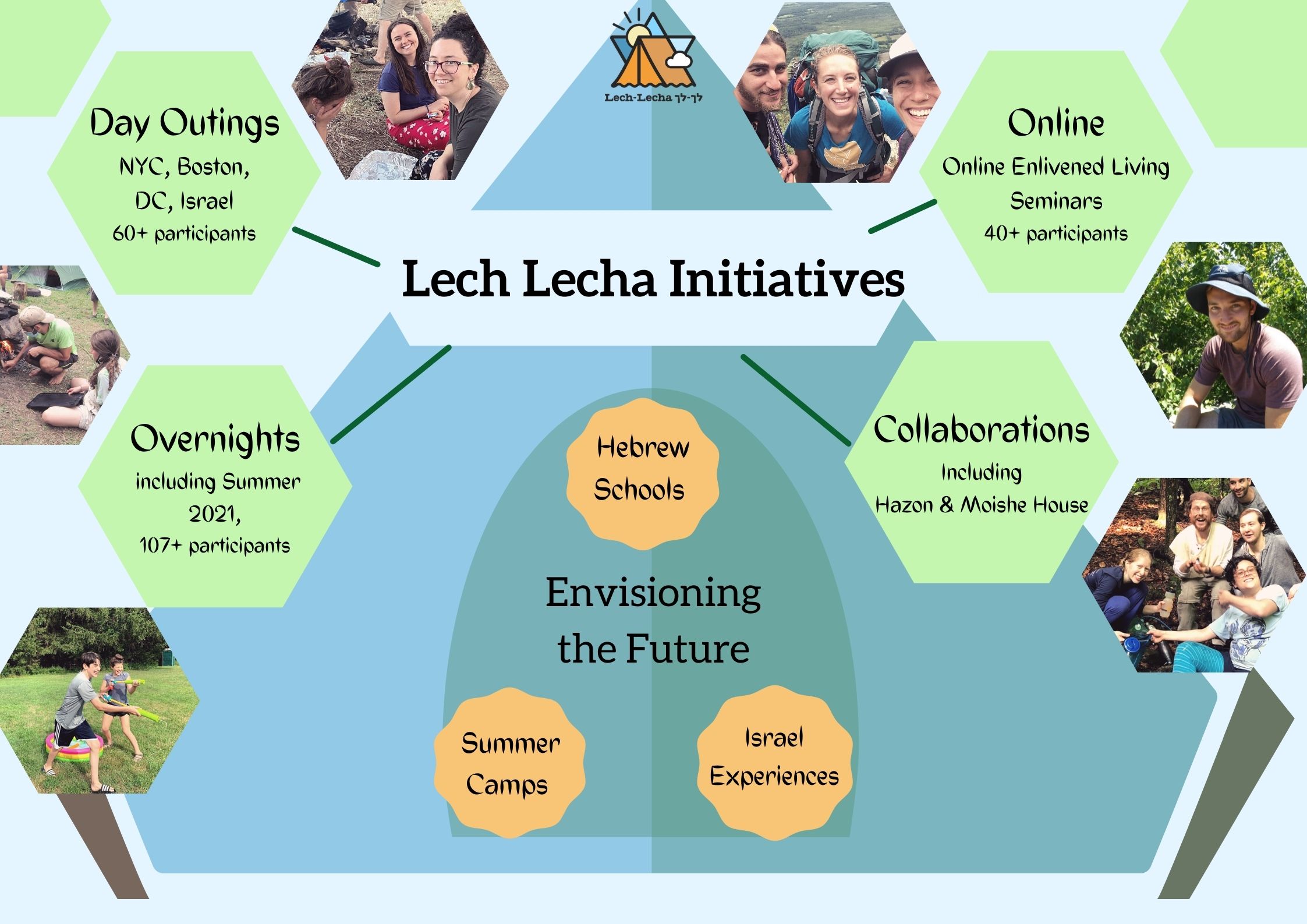 Join our community of supporters and we can make a difference
---
More Ways to Learn About this Cause