When it comes to their Jewish identity, women have the power to bring meaning and strength into their families and community.
As members of the Jewish community, we place a high value on a lifetime of constant learning. We are students of the Torah and of our faith. We are always gaining new meaning and perspective from the words and wisdom of Judaism. But many times, the setting for this learning is not conducive to our lives. This is especially the case for Jewish women and mothers who are busy with their family, work, and everything in between. Some of these women do not even have a Jewish community near them. Others feel embarrassed about what they don't know. And thus, women are disconnected from their heritage, families and faith.
That's where I come in. Four years ago we started the Shabbat Project in Scottsdale/Phoenix, Arizona. Women and girls came together for our challah baking, to celebrate Shabbat and to connect with their Jewish heritage. Simultaneously, I was introduced to many young women nationwide who had been to Israel but when they returned to America they needed a support system to stay inspired. Through this project and my professional life, I discovered the need many Jewish women have to connect. So I decided to start this campaign on Jewcer to offer a virtual Jewish mentorship that will empower and transform the lives of Jewish women. In a non-threatening, go-at-your-own pace setting, you can easily gain the Jewish knowledge and inspiration you are seeking. In today's virtual world, access to information and growth is at your fingertips!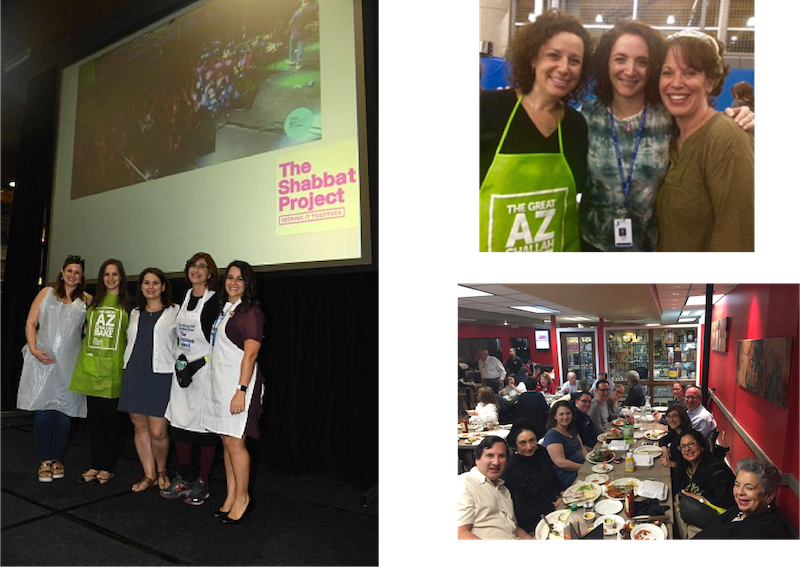 How we Will Work to Transform Your Life Together!
My weekly coaching sessions last anywhere from 15 minutes to an hour, depending on the customization of your needs. My life coaching activities will bring more joy, vitality, transcendence and inspired emunah. Think of it as a "help desk" platform for women where we maintain ongoing contact, guidance, Torah learning and life coaching through texting, phone, and social media.
The sessions include:
Constructing a list of goals and life plans.
Helping women actually implement these plans.
Taking a short diagnostic test to identify beliefs and certain core values.
Learning the Torah portion of the week, about famous Jewish women in history, Kashrute, holidays, parenting, marriage, end of life burial vs cremation, mourning and other Jewish literature.
Coaching in personal life areas to bring women more joy and vitality into their Jewish womanhood. This includes: trouble with finances, marital issues, family and kid issues, assisting in getting a job, setting up for shabbat and holiday meals.
My mission is to be a trusted friend and advisor for the women of our Jewish world. One that wants to see you succeed in all areas of your life! Like a friend, I am available by text, phone, email, and Facebook. Whatever is most comfortable for you! At the end of every coaching session, I will provide notes and at times short 5 minute homework assignments if relevant.
About Me
Robin Davina Meyerson is a speaker, author and life coach dedicated to inspiring women to lead a fulfilling Jewish lifestyle. She has authored, co-authored and contributed to numerous highly regarded books on miracles, the afterlife and Jewish life and customs. She's been a  guest on radio and TV, a guest writer and lecturer. She has a 25 year track record as a professional marketer in both the religious and secular community. Robin has worked with Fortune 200 corporations and was the founder and publisher of Jewish Spirit Magazine. Robin holds a BS in Marketing from Arizona State University and a MBA from Thunderbird Graduate School of International Management.
Robin is married 27 years. She has five children in Jewish day school and yeshivah and her eldest married child lives in Israel. Robin has served on the boards of the Jewish Tuition Organization, Shearim High School for Girls and runs the Arizona Shabbos Project for the last 4 years. She currently does strategic consulting for the Machon HaAdam HaShalem and is the West Coast Director for the National Association of Chevra Kadishas, both for whom she creates innovative training and marketing materials inspiring secular to religious Jews worldwide.

National Jewish Education Foundation (NJEF)
Funding to Build Traditional Jewish Values
The National Jewish Education Foundation (NJEF) is a Fund of the Greater Phoenix Jewish Community Foundation (JCF) which manages its investment assets. Both NJEF (#26-1886998) and JCF (# 47-0874376) are tax-exempt organizations under Section 501(c)(3) of the IRS code.
Stories of Women I Work With
Miriam
I helped her choose several books to order. She now has her first siddur, chumash and shuchan orach in her house. She called with lots of kashrus questions. She also needed help finding a dentist for some serious work. She wanted to buy some judaica so I guided her and she bought a havdallah set, challah board and some other items. We found her a tutor to learn some Hebrew as well since she wants to make sure she is pronouncing the words correctly. She isn't shomer shabbos but is trying to find a place to live so she can be. She has a dog so I was trying to find a place for her to have dog sitting so she can be in the community.
Sara
We spend a lot of time learning together. She is very punctual and eager to learn. She asks deep questions on the text. One such question was about whether or not to listen to secular music and we discussed being authentic within oneself yet being kosher within that authenticity. She likes to read the text to me.
Julia
She needed a referral to a mental health therapist so I put her in touch with relief resources. We are learning over the phone and she is excited to get started.

How Your Support Generates Thriving Jewish Life
By donating to this project, you are…:
Building Jewish unity between various streams of Jewish women
Enhancing the self-esteem of Jewish women
Providing life coaching to improve the joy and vitality of many Jewish women
Creating stronger and more inspired Jewish women so they can impact their communities
Supporting events and the publishing of books to grow this community
Timeline
Supporting this project will build stronger, happier more committed Jewish women and their families and community. "For those who provide for a child's education, it is as if they gave birth to that child." (Sanhedrin 2b)

Join our community of supporters and we can make a difference