We turn to yoga and meditation to find a peaceful place in this hectic world. Yet it still lacks the spiritual Jewish connection many of us seek. That's where your support for Day and Night comes in. (Updates of  the recordings at the bottom of the page.)
The Challenge
In today's busy world, many people are hungering for spirituality. When we need the space to relax and quiet our minds, we turn to practices like yoga, meditation and prayer.
Nearly all of the music I have played while teaching yoga over the past 20 years has been in Sanskrit, a language from India, a language I don't speak. While Sanskrit is a beautiful language, I've always wanted to teach my classes using gentle Hebrew music, but I have never been able to find what I was looking for.
The Album Solution
I decided to create the album, Day and Night, to provide a unique and powerful opportunity for any person seeking more spirituality, connection, and meaning in his or her life.
Inspired from the East and produced in Israel, Day and Night is presented in a warm, gentle and inviting style. Depending on your mood or the time of day, you can choose to listen to the "Morning", "Noon", or "Evening" track and immediately feel the words touch your heart and enter your soul.
Each track is comprised of three Hebrew mantras that are based on the three central sections of the Amidah, the core of every Jewish prayer service. These include: Modeh/Modah Ani (for Gratitude), Halleluyah (for Praise), and Ahna (for Request) providing a meaningful approach to converse with God as well as a satisfying and enriching sense of completeness in voicing your personal prayer. The mantras are simple – making the music accessible even to those people who are less familiar with the Hebrew language.

Why Support This Project?
Your support for this album will help people, young and old, who are looking to connect spiritually – mind, body, and soul. Such as:
Yoga and meditation practitioners who want to enhance their Jewish spirituality.
Women who wish to bring a new baby into the world in a sacred way.
Parents who want to put their child to sleep or start their child's day in a meaningful manner.
Teachers who need to settle a rowdy classroom.
Businesspeople who want to de-stress on their morning commute.
Anyone wishing to visit the sick.
Any person who simply wants to bring more prayer into his or her life.
The opportunities for this CD to touch those who are searching for a daily, authentic spiritual experience are endless.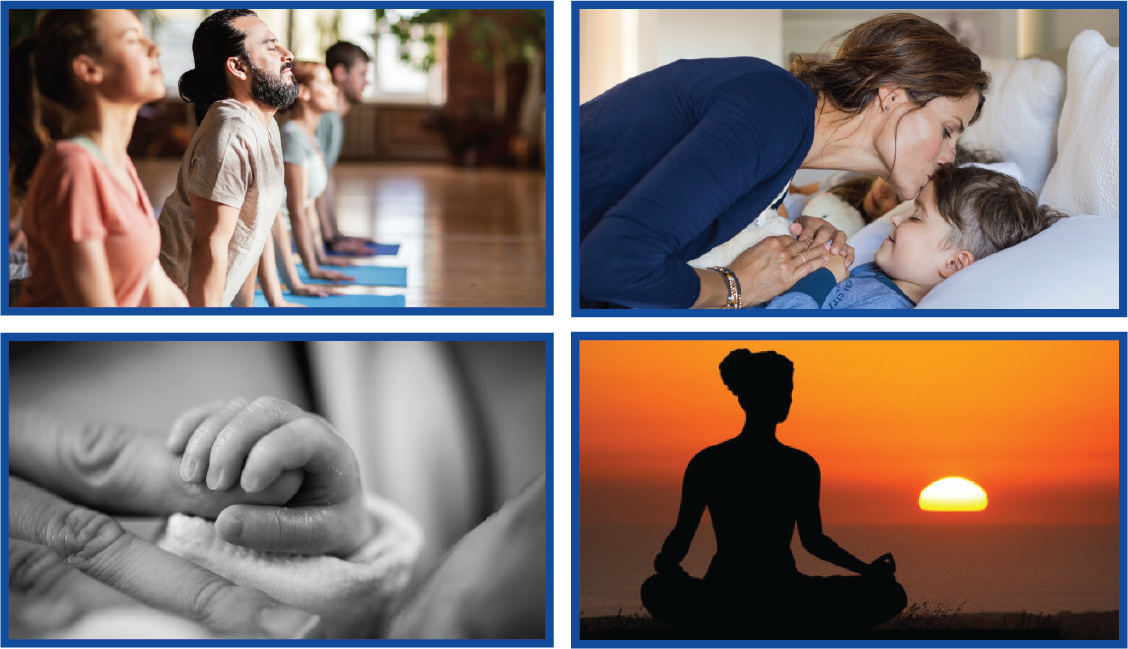 How You Can Help
Recording an album is a long and expensive project requiring music composition and arrangements, studio musicians, vocalists, rehearsal time, studio hours, editing and mixing, graphics, mastering, and producing the CD!
In order to record a high quality album, I am looking to partner up with each and every one of you.
I invite you to support this project. Every level of support includes the digital download which you can then access at anytime, anywhere, and at any moment.
I thank you for your generosity and support.
Timeline
November 7th, 2017: Campaign begins. (Updates of recordings will be displayed here.)
(Morning "Gratitude")
(Morning, "Halleluyah" and interview on Radio WRSU)
Mid-End of December 2017:  Campaign ends. Final recordings, editing and mastering of the CD.
Early January 2018: Printing, packaging, and expected delivery of album.
Thank you!

Join our community of supporters and we can make a difference
---
More Ways to Learn About this Cause