See our New Extended Work-in-Progress Preview
A Jewish Life follows three young Jews in America, Europe, and Africa who confront thousands of years of communal silence to find out the difference between having a Jewish identity and having a place in Jewish society.
Our story will celebrate the survival and continuation of the Jewish people through shared experiences, shared ritual and through differences that make Jewish life so unique around the world. Judaism often gets pinned as one thing; our unsung heroes help bring a diverse set of untold stories to the forefront. A Jewish Life calls into question who decides what it means to be Jewish with an aim of creating a more inclusive image of Judaism. Our commentators like, Rabbi Sandra Lawson, Rabba Sara Hurwitz, Rabbi Gershom Sizomu, Dr. Joy Ladin, and many more to come, all give Jewish context to the life experiences unfolding. We have unprecedented access to these inspiring change makers who have allowed us to follow their lives over the last year and will continue to do so until our story is complete.
Today, you can help us share these stories in order to create a more tolerant society. By joining our filmmaking journey, people of all walks of life will find their place in Jewish life. And once they do, the Jewish culture, religion, and lifestyle will be strengthened as a unified space.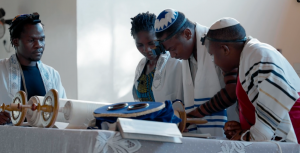 About the Documentary: A Jewish Life
The topics explored in A Jewish Life couldn't be more relevant as the world seems to define Judaism for Jews and as the world seems to turn on Jewish people in a way not seen since the holocaust. For all the conversation about what is at stake for Jews, and what threatens Jewish life, there seems to be less conversation about what Jewish life can be.This documentary will unpack some big questions. What is Judaism? Who are the Jewish people? Who gets to decide this anyway? As the global conversation shifts toward how the world treats Jews, it is also important to address how we as Jews treat each other. Rabbinic and thought leaders add their commentary to create a wider understanding of how Jewish life is evolving through the eyes of our characters who are living out these changes.
Along the way, we will be introduced to Judaism's values and concepts, to explain the tenants of a Jewish life. This documentary will explore the importance of phrases like Tikkun Olam/Healing the World, B'Tselem Elohim/Being Made in God's Image, and Pikuach Nefesh/Watching Over the Soul. Who was the Torah given to? What is the difference between Jewish identity and Jewish status? How do young Jews find their entry point into Judaism if not through text study or synagogue? Is Jewish life at threat and is it time to rethink how we engage young people?
You can learn more about each of their stories here.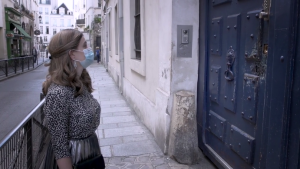 Why Support this Documentary?
The Jewish people have a long history of oppression, so of all people we should understand when our own feel marginalized. Oppression, it seems, doesn't exempt us from oppressing. Your support will help us to explore the struggles of Jewish communities today who aim to reckon with feeling marginalized in the Jewish world. However instead of focusing on the struggle to be recognized, we want to focus on their Judaism, and how they interpret the texts and philosophies. How is it they incorporate Judaism into their lives, and why? Instead of questioning people's Judaism, we will affirm Judaism by telling the stories of communities that don't often get the chance to define this concept. Across the continents our three characters are united in the same struggle, how to continue Judaism by making space for themselves to do it. How does it feel for Kokasi Keki to be a young man in the Abayudaya community of Mbale Uganda, a product of a people who survived persecution to maintain their Jewish identities, to pass on to a new generation who are struggling simply to become self-sustainable? After all, it takes a lot of resources to live a Jewish life. Can women and gender non-conforming individuals lead the most traditional Jewish communities? What steps are available to make room for genderqueer people to come of age? Our commentators will bring a new understanding to the evolution unfolding in the Jewish world today.
Your help is needed to finish A Jewish Life.  Funding is critical and needed immediately in order to complete this film with excellence.  We are trying to raise the necessary funds for postproduction.
Together, we can shine a light on these vital portraits of Jews of all backgrounds. The more screens these stories reach, the farther we can move towards a sense of kinship and understanding. Humans tend to turn away from that which they do not identify with. But when we take the time to get to know someone's story, even the ones most far removed from our own, our worlds can intersect and an equal community can emerge.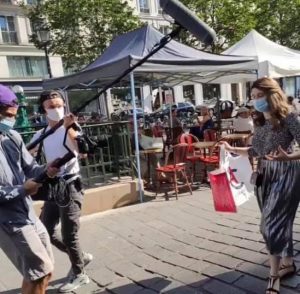 Insights from A Jewish Life Creators & Collaborators
"Judaism is like the attic of a hoarder who's been hoarding things for three thousand years. There is literally everything in three thousand years of Judaism. There is every kind of idea and practice and ritual that you could possibly want. And it is all yours. There is no form of Jewishness or Judaism that uses all of that or even more than a small fraction. So you just go there and you see what works for you and you make it into something that's alive for you." —Dr. Joy Ladin, Commentator 
"In 2017, the night after Charlottesville, we all woke up to new videos now seared into our brains, white young college aged youth proudly and and loudly chanting, "Jews will not replace us!" It wasn't in the shadows, it wasn't in black and white, it was in full HD and the message was clear, White nationalists may hate BLM, but they blame the Jews for it. There is a long history of blaming Jews and there is no denying the rise of its return. Charlie Hebdo/Hyper Casher in Paris, Tree of Life, Monsey, Halle Synagogue Shooting in Germany, Austria a few weeks ago. But besides hate crimes rising to a terrifying degree, maybe even worse so is a rising misunderstanding of the Jewish identity. Not only do non-Jews misunderstand Judaism, Jews exemplify even they lack an understanding of what a Jewish identity can be.
Instead of following the hate, I wanted to make a documentary that follows the light. A Jewish Life examines a Jewish life today, but when doing so asks people who largely haven't seen themselves in Jewish stories before. People who show up to synagogue or to the Beit Midrash and instead of being welcomed, are questioned or denied entry all together. I wanted to invite commentators to give depth to their experiences, and show the wide berth of Jewish perspective. What is transpiring and what I need your help to raise the budget to complete, is a character driven documentary series chasing the changes to this 3000 year old religion and conversation happening in real time." —Ari Beser, Creator/Director 
"Not only am I honored to work with such a remarkable team, but I truly feel like I've made some new friends in the process. Friends that are creative and dedicated storytellers, with open and trusting hearts to all people." — Bonnie Cutler, Producer/Editor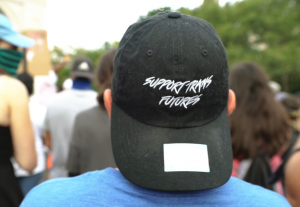 The Team Behind A Jewish Life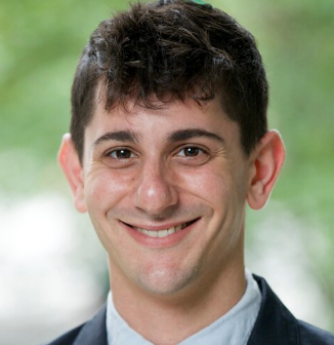 Creator/Director, Ari Beser's grandfather Jacob Beser was the only man on both planes that dropped the atomic bombs on Hiroshima and Nagasaki. Ari spent over 10 years working with atomic bomb survivors to inherit and convey their testimonies. Ari became a Fulbright National Geographic Digital Storytelling Fellow, member for the 2017 Nobel Peace Prize Laureate, The International Campaign to Abolish Nuclear Weapons and Student Academy Award semi-finalist for his documentary 'The Nuclear Family' is creator, show runner and executive producer. His photography has been published in French Vogue, National Geographic, The Nation Magazine, PRI's The World, EFE, Spain's El Diario, Harvard Law School, and Huffington Post.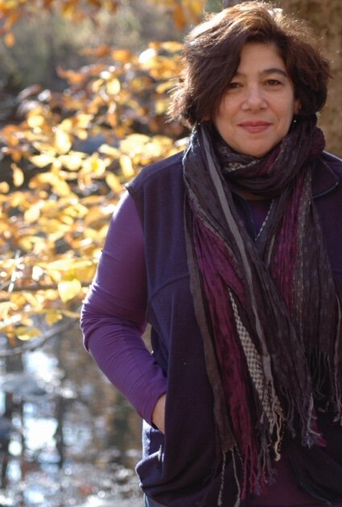 Producer/Editor, Bonnie Cutler has 20+ years experience as an award winning documentary film editor and story producer. Starting out at CBS News working with Bill Moyers, her work has gone on to appear on most major networks including but not limited to: ABC, CBS, PBS, CNN, Discovery and The National Geographic Channel. She has been honored with 3 EMMY nominations in the Best Editing category, and took home the EMMY for Best Editing for "The Pigeon Murders", originally broadcast on National Geographic Explorer.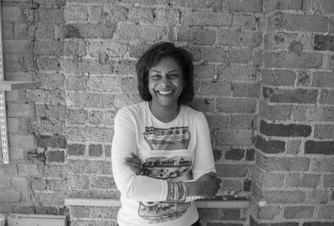 Director of Production Deborah (Debbie) London-Harrington is a senior executive leader in the global multimedia market, overseeing business development and production for National Geographic, Discovery, Al Jazeera Networks Worldwide. Debbie previously oversaw more than 150 hours of factual programming every year as Senior Vice President and acting President of National Geographic Partners at the global headquarters in Washington DC.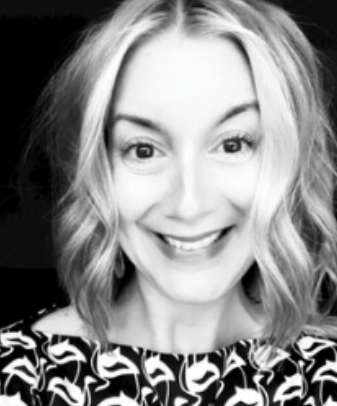 Executive Producer Caroline Christopher has over 20 years of experience producing and leading creative development of documentaries at media companies that include ABC, NBC, and National Geographic, creating content ranging from news & current affairs features to longform documentaries to 360 experiences. She is an experienced leader of production and has served as the head of all Creative Content & Development for Verizon Media. As an innovative storyteller and hands-on creative consultant, Caroline delivers engaging content across multiple platforms for global media brands, driving new revenue streams and younger audiences.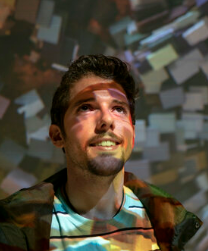 Composer Alberto Anaya is a classically trained Spanish composer with experience in visual media, video games, and teaching. His love for jazz and contemporary music has led him to accrue a lot of experience as a composer as well as a performer. His music for visuals is completely tailored to the picture, and his ability to write in any given style/genre makes Alberto one of the most well-rounded musicians around in the business. Being a Fulbright Scholar in New York (2018-2020) provided Alberto with the connections and the experience for succeeding as a composer in his field. He also recently won "I Oskar Rieding International Competition for Composers" (Slovenia, 2018) and got his work premiered in "Festival de Música Manuel de Falla" (Cádiz, 2017) by "Taller sonoro" ensemble.
Thank you for Your Support!
All of your donations will go to our fiscal sponsor, From The Heart Productions, a California 501(c)(3) Non-Profit. For donations of $50 or more you will get a thank you credit in the completed film
Additional Perks:
For a donation of $360 or more, you will get a director selected poster from the production, and the ability to honor a teacher, commemorate a simcha, or remember someone who has passed in a credit at the end of the documentary.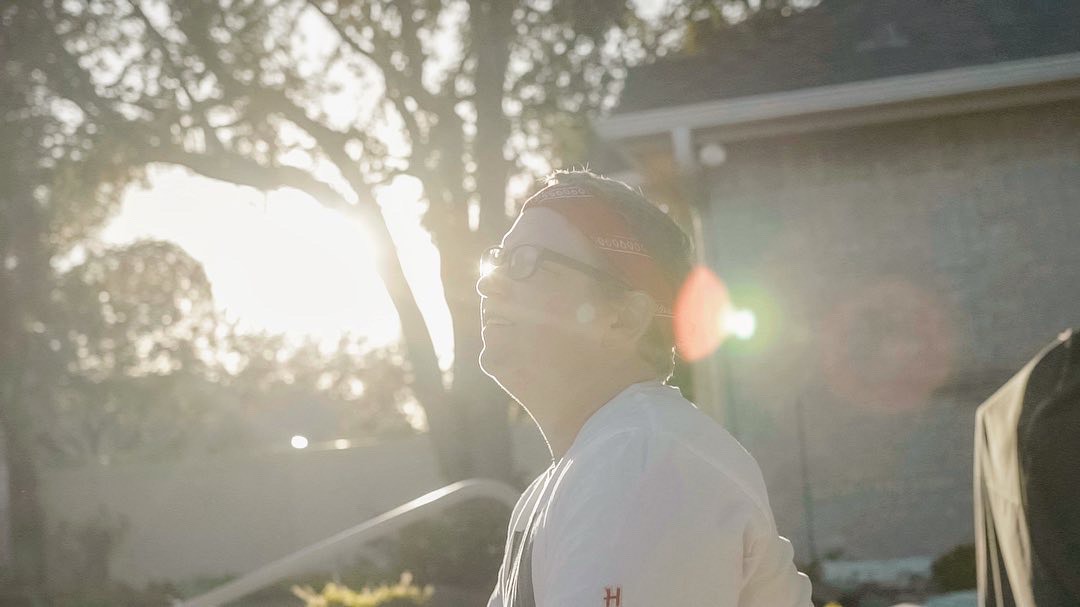 The challenge of all people is to carve out a space where they fit into this world. Together we can help make that happen for our fellow Jews. No matter where they come from, how they identify, or what space Judaism takes up in their lives, all Jews deserve to share their story. All Jews deserve to feel the pride and comfort of being a part of this tribe.
Join our community of supporters and we can make a difference