How do I add a donation manually?
Our platform allows campaign managers to add donations manually. This is typically used when you get a donation direction (with a check or cash) and would like to list it in your campaign. Listing these donation would help you raise more money and get more new donors as they see more money was donated and more donors support your cause. Note that we charge our fees on these donations at the end of the campaign.
How to add a manual donation:
Step 1: Make sure that you are logged in to your account by going here
Step 2: Identify the campaign you want to add a donation to (each campaign will have a "card").
Step 3: Click on "Manual Donation" as seen in the screenshot: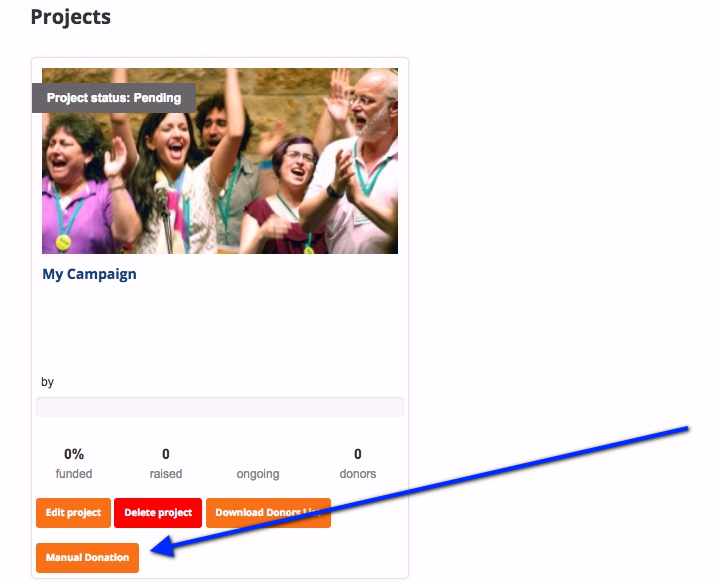 Step 4: Once you click the button, you will go to a page that asks you to provide the information for the donation: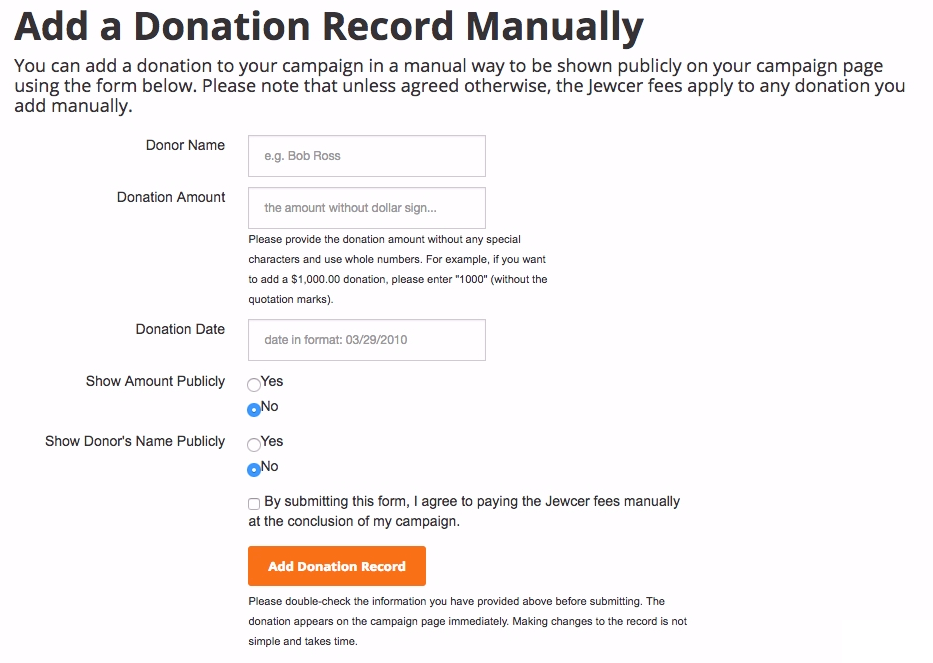 Once you fill out all the information, click the "Add Donation Record" and you are all done. You must do this process for each donation.