3000 years ago, King Solomon penned the Two Kings parable. It still holds true today!
The Two Kings Series That's Capturing Children's Imagination
Four years ago, Rabbi Fishel Jacobs introduced his revolutionary Two Kings books, based on King Solomon's ancient parable. The books help kids resolve moral and ethical conflicts in ways that are fun and entertaining.
Since then, the Two Kings have taken the world of Jewish education by storm! Rabbi Jacobs' Two Kings books are now best-sellers in English, Hebrew and Russian!
Rabbi Jacobs, together with his specially-designed traveling puppet performance, has won the acclaim of educators and captured the hearts and imaginations of tens of thousands of children around the globe!
Introducing Volume Three in the Two Kings Series 
Now, Rabbi Jacobs is ready to publish the series' third book, titled Come Join Us! Volume Three of the Two Kings series tackles schoolyard bullying, a problem ever too rampant in recent years!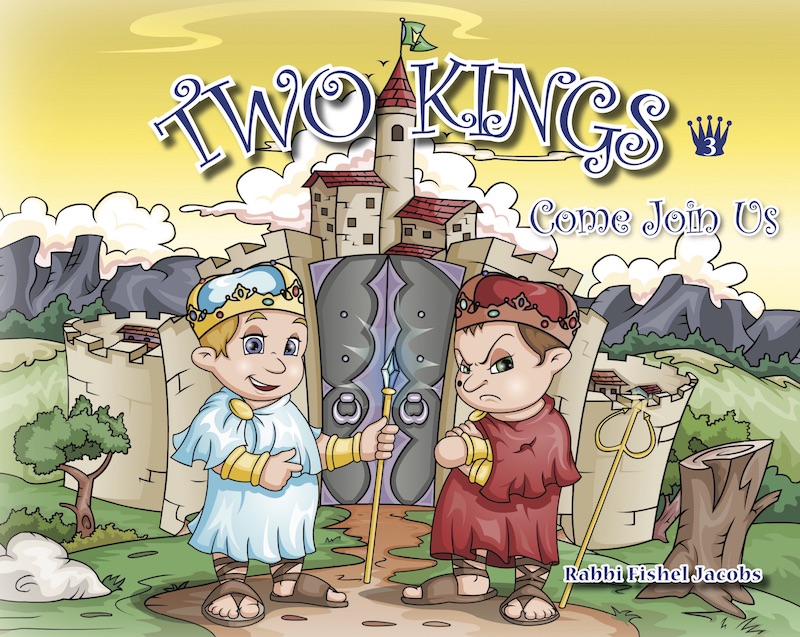 We believe the Two Kings' empowerment of personal choice in moral decisions should not be limited to Jewish children.
Therefore, your donation will help us accomplish two goals:
1) To create and publish Volume Three for a wider, more universal audience.
2) To produce, by huge demand, a first-time, limited run of the Two Kings puppets for all our fans.
These will be smaller, hand-held versions, of the large puppets that appear before live audiences. They are immeasurably popular around the world and loved by children, parents and teachers alike.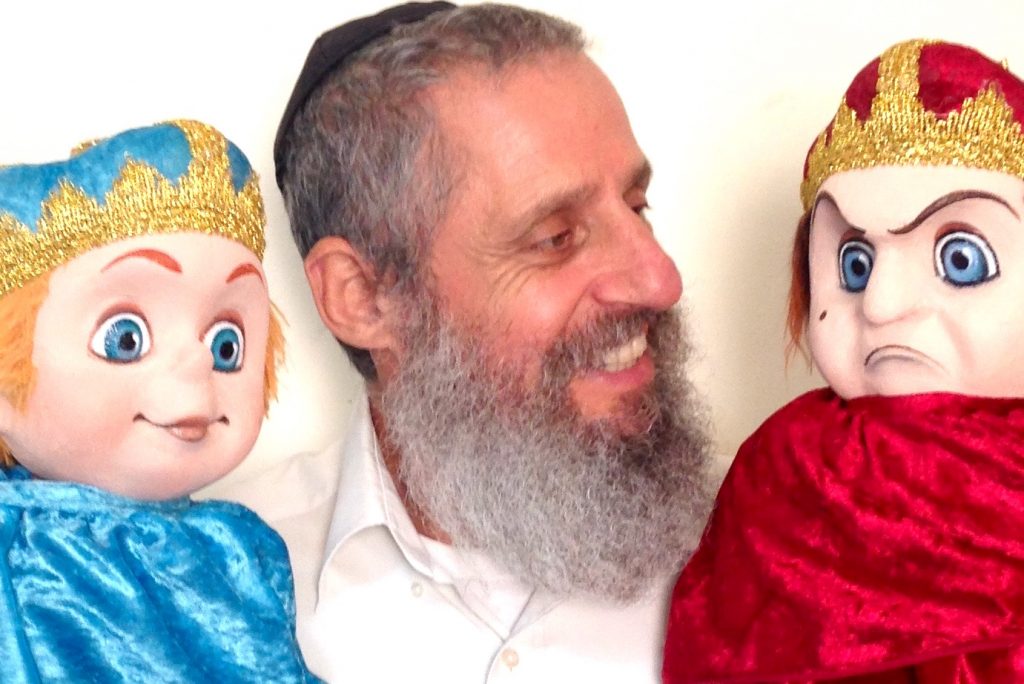 "The Two Kings are fun! Every child gets a sense of self-awareness, the ability to make good choices in all circumstances. The concept also supplies parents and teachers a powerful educational tool: 'You're a bad boy,' is now replaced with 'Your Bad King must have been a bit strong.'
Conversely, the endearing imagery lets us empower kids by saying, 'Let's listen to the Good King today!'
— Rabbi Fishel Jacobs
Salute & Support Two Kings' Patrons!
Add Your Name Or Your Business' Name Now!
Stein & Cohen Attorney Office
Dr. Hyman Schechter
Goldstein's Bakery
Rabbi & Mrs. Yehuda Gold
Chaya Mushka Kindergarten and Kid's Place
Stein Fine Jewelry
Tens of thousands have already grown to love the Two Kings.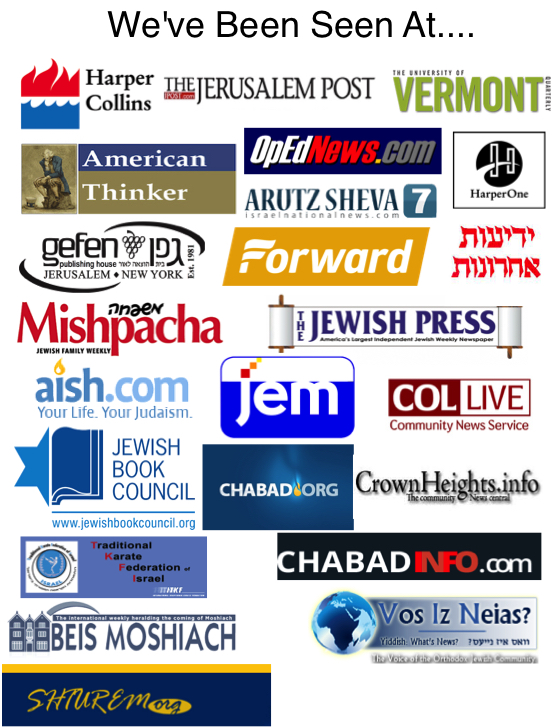 Author's Message:
Support this cause and make a difference
---
More Ways to Learn About this Cause