Welcome to 'THE YOUTH OF 1948 PROJECT', which includes: the creation of a unique & historical film archive for future generations to use and learn about the Birth of the State of Israel told by the people who were there! This archive, that you will help us create (!) will be donated to the National Library in Jerusalem.
 A  historical documentary series 
 A travelling photographic exhibit
 An educational website
The SCHUSTERMAN FOUNDATION will MATCH every donation up to $5000!

1. A historical Documentary
Shalom, my name is Noémi Schlosser and I am currently interviewing 'THE YOUTH OF 1948' who built the State of Israel. To create this documentary, I have been travelling with my film camera across the country to talk to these men and women who were part of the Hagana, the Palmach or the Lechi, who survived the siege of Jerusalem or were working the land as kibbutsnikim. Some of them are famous, while others could be everybody's safta or saba.
Pictures with Madame Ruth Dayan, military expert and president of Technion  Amos Horev, grandmother of my friends Anya Engel and the Poet and Icon of 1948 Mr Haim Guri.
All film footage will be donated to the National Library of Israel in Jerusalem for archival purposes.
This documentary has high and unique historical value and needs to be recorded as we speak! Time is critical as our 'YOUTH OF 1948' are all well into their eighties and nineties now, some are over 100 years old! With every interview I record, I feel this sense of urgency.
The most personal, impressive, unique, historical, whimsical, curious, happy, strange, sad and hopeful stories will find a place in the 90 minute long English speaking (and subtitled)'THE YOUTH OF 1948′ DOCUMENTARY. With you as producers, we hope to open on November 29th, 2017! Exactly 70 years after the declaration at Lake Success by the U.N.

2

. 
A photographic exhibit
Through a photographic journey New York artist Aviva Klein will introduce you to what once was 'THE YOUTH OF 1948'. Aviva will visit 24 selected 'YOUTH OF 1948' interviewees in their homes. These new shot portraits are all  taken with analog photography.
Next to these, we will hang the pictures from 1948-era of these very same people. Each photograph will give you a private insight, a historical setting or even a whimsical story about their lives at the end of the British Mandate or at the beginning of the State of Israel.
Some perks include a signed and numbered analog portrait of your choice, but be aware, those are limited editions of 5!
 

3. An educational website
This will be created in collaboration with the Israel Forever Foundation as part of the Israel Memory Project. The website will celebrate and tell the story of selected interviewees both in English and Hebrew.
Your donation enables us to:
Find THE YOUTH OF 1948, travel to them, interview them, record them with high quality material, transcribe the interviews, edit and sound mix the documentary, photograph 24 subjects, frame them and create this exhibit. Research original film material to add to the documentary, compile everything to donate to the National Library of Israel, make a copy of each interview for the interviewee and his family and so much – so much more!

Tell the story of  'THE YOUTH OF 1948' with us!
We will premiere the documentary and exhibit on Independence Day, April 19, 2018!
Become one of our producers – Check out our perks! 
The exhibit is available for bookings starting now! Our goal is to tour it for at least two full years (12 locations a year).
Become one of our patrons and adopt a portrait – Check out our perks!
To organize a screening or book this unique exhibit for your community :  YouthOf1948Project@gmail.com

Please share this campaign and tell your friends, family and community about THE YOUTH OF 1948 PROJECT! Every share increases our chances to reach our target of $75.000 and we will need every single dollar to complete this historical project! You make it happen! Thanks! Toda! Merci!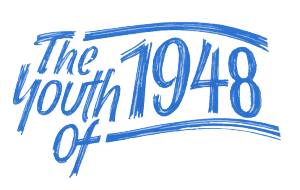 THE YOUTH OF 1948 PROJECT is being spearheaded by a member of the Charles and Lynn Schusterman Family Foundation network and has been awarded a matching grant. Schusterman is a global organization that seeks to ignite the passion and unleash the power in young people to create positive change for themselves, the Jewish community and the broader world. Learn more about the Foundation here.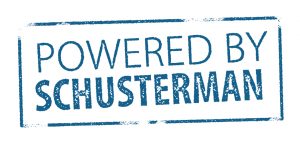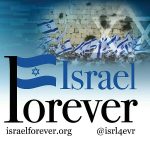 Join our community of supporters and we can make a difference
---
More Ways to Learn About this Cause