Help a Child Beat Cancer & See Her 1st Birthday
10-month-old Nastia Leakhovich of Ukraine was diagnosed with cancer 5 months ago. In an effort to save her life, her parents brought her to Israel for medical treatment. The doctors believe they can save her, but the treatment has already drained the family's savings and the financial abilities of their friends…and it will still cost another $125,000. Without it, Nastia will not survive. With it, there's an 87% chance that she will live a long, healthy life. Please make a tax-deductible donation to help us save her.
---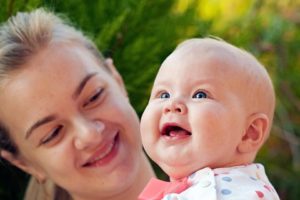 Anastasia (Nastia) Leakhovich was born 10 months ago, in Nikolaev, Ukraine. A sweet, bubbly baby, Nastia fell ill when she was just five months old. After weeks of testing, her diagnosis was a parent's worst fear: cancer. Nastia was diagnosed with B-cell acute lymphoblastic leukemia—a cancer of the bone marrow and blood that often affects children between three and five years of age. It's so rare in a baby like Nastia, that the hospitals in Ukraine don't even have the equipment to treat her!
Fortunately, Nastia's parents found Sheba Hospital in Tel HaShomer, and Rachashei Lev. The hospital agreed to take on Nastia's treatment, and she has been receiving intensive chemotherapy for the past four months, and it's working. But she will have to undergo a lot more treatment in the coming months, and there is little her doctors and hospital could do about the cost of the therapy that gives Nastia the best chance of survival. Her doctor has allowed us to share this letter to help raise the funds Nastia needs: Health statement from Nastia's doctor.
The total cost of treatment is over $180,000. Her parents have spent $55,000 so far—every penny they had and could borrow—but they have run out of options and still need $125,000 or they will lose their precious girl.
What is the Goal of this Campaign?
We have one goal: To give Nastia the chance to live a long, happy life.
With your help and the treatment she needs, Nastia has an 87% chance of beating cancer, and living life as a normal child. Without it, she may not even see her first birthday.

If you're reading this, you know that to save a life is to save a world. This is not a campaign for some intangible cause. This is a campaign to save Nastia's life, her world and her parents' world.
***Every dollar raised in this campaign will go towards purchasing the medications that Nastia needs to beat cancer. Please consider making a tax-deductible donation today.***
What is Rachashei Lev?
Coming from Ukraine, with no a support network in Israel, Nastia's family didn't know where to turn, where they could stay, or even how to keep Nastia comfortable and feeling safe. That is why Rachashei Lev was created—and works closely with leading pediatric oncology centers in Israel—to help approximately 500 families like Nastia's in their time of need, every year.
Rachashei Lev is a national support center for cancer-stricken children in Israel. Since 1989, they have helped over 3,900 pediatric cancer patients cope with their illness—and receive the treatment necessary to hopefully cure them of the disease—while providing them and their families a stable environment to rest and feel "normal" even as they are going through the worst traumas of their lives. The support they receive has helped 81% of these children fully recover.
Based in Israel, Rachashei Lev believes that the life of every child is precious, and works with children and families of all religions, nationalities, races, genders or socioeconomic status, because Israel is and must be a Light unto all Nations.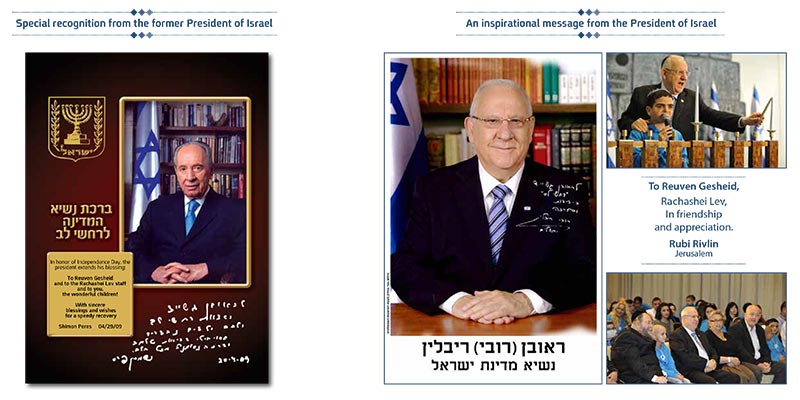 (Commendations for Rachashei Lev from Israeli presidents Shimon Peres and Rubi Rivlin)
This is not a general fund for an organization.
Every dollar extends Nastia's life, giving her more medication, more time and more hope to beat this disease.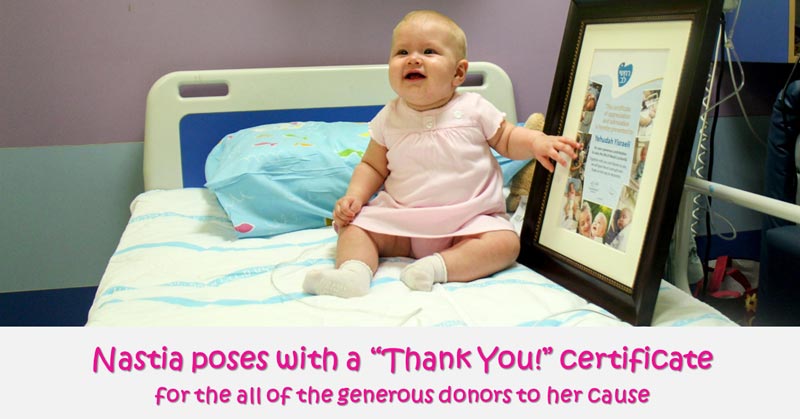 Please help us save Nastia's life. Donate today.
(All donations are tax-deductible in the U.S.)
---
More information
Support this cause and make a difference