"Do I not destroy my enemies when I make them my friends?"
                                                                            – Abraham Lincoln
                                               Mission Statement
Kef Cinema will promote friendship among the various teenage ethnic groups in the Galil Maaravi through the creation of unique films and videos.  The experience of working creatively together will produce a long-lasting bond based on respect, understanding, and shared accomplishment.
Kef Cinema will supply teenagers between the ages of 13-17 with:
          —Access to members of an Advisory Board composed of well-          known Hollywood and Israeli filmmakers who represent all  aspects of filmmaking.
          —Master Classes taught by advisory board members in script development, casting, production, editing etc.
          —The use of film production equipment and facilities.
          —Continual guidance through the entire production process from script development through final editing.
          —Advisory Board assistance in the distribution of finished film and video projects.
Each group's finished product will represent a cinematic expression that is meaningful to all its members; and if it is saleable, the funds received will be placed in bank accounts designated for the education of the creators. 10% will be kept for the company as reimbursement for costs. An annual International Youth Film Festival established with the help of the Advisory Board will provide wide exposure for completed Kef projects as well as global participants.
Kef Cinema offers participants a collaborative creative experience that fosters self-expression, a spirit of cooperation, and mutual respect. Also, it generates the pride that comes from having contributed to a film or video that will be viewed by individuals around the world. Perhaps the most significant benefit is the friendships and understanding across differing cultures that will be forged through participation in Kef Cinema.*
*Funding will be used for location and equipment rentals, staffing salaries, and office expenses, and will be managed by Kibbutz Cabri's educational foundation. And visit our website at www.kefcinema.org to view our Advisory Board and Power Point presentation!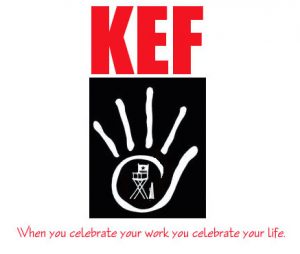 Join our community of supporters and we can make a difference
---
More Ways to Learn About this Cause