This Film Takes the (Jewish Apple) Cake
Hi! My name is Emily Nash, and I'm a Los Angeles-based Jewish actor and creator. I'm currently raising funds to finance my first short film, Judy-ism, which I'll also be starring in. Filming will take place this coming January in LA. With the constant rise of antisemitism in LA and elsewhere, I'm especially motivated and inspired to create art that showcases authentic Jewish joy and the many facets of what it means to be Jewish in 2022. I love using my Jewish sense of humor as a means to broach complex topics, like Jewish identity, which is my aim with this project. I've also adapted the short film into a feature film, for which this project will serve as a proof of concept.
The film follows Judy, a self-proclaimed "Jew-ish" woman planning her wedding to a non-Jewish man. While at the cake tasting in preparation for her wedding reception, Judy, at the behest of her overbearing Jewish mother, tastes a piece of Jewish apple cake. Immediately upon tasting the cake, Judy is thrown back in time to her life as a 13-year-old preparing for her dreaded bat mitzvah in a reverse 13 Going on 30 Jewish nightmare. Will she make it back to the future in time to say "I do" under the chuppah? Only Hashem knows.
To make this passion project a reality, I'm hiring several talented artists, the vast majority of whom are Jewish, including a full cast of actors, director, cinematographer, editor, production designer, producers, and so much more. I feel strongly about the importance of compensating all these incredible artists and technicians for their time and expertise. Any amount that you're able to give, no matter how small, will make a huge difference in supporting these artists and helping to tell a timely Jewish story. These funds will also be used to submit the finished product to film festivals around the country, allowing more viewers to feel validated in their own unique Jewish experiences. All donations are tax-deductible.
I'd love to have you join our Judy-ism Mishpacha and help bring more authentic and distinctly Jewish experiences and characters to the big screen.

See below for bios of our production team members.
Our Mischpacha
Emily Lerer (she/her) – Director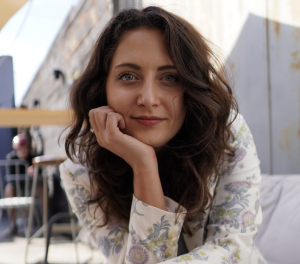 Emily Lerer is a Jewish director raised in the midwestern suburbs. Her work features character driven comedy & dramedy stories exploring the messiness of femininity. PUNCH DRUNK, her cervical cancer and PTSD-centered dramedy premiered at the Oscar-qualifying Hollyshorts and internationally at the Canadian Screen Award-qualifying Fantasia Film Festival. She has screened at AMC and Laemmle theaters. Her television resume includes Warner Brothers, Showtime (SHAMELESS), HBO (PRETTY LITTLE LIARS), BET (TWENTIES), Freeform (CRUEL SUMMER) and Netflix. Emily has been hired internationally on projects including a science fiction, social impact short in Mexico. She is a proud alumnus of the Sundance Directing Television Intensive and Alliance of Women Directors Directing the Actors Lab. She is a member of Women in Film, Alliance of Women Directors, Array Crew, and the Producers Guild of America.
emilylerer.com
Carrie Morgan (she/her) – Cinematographer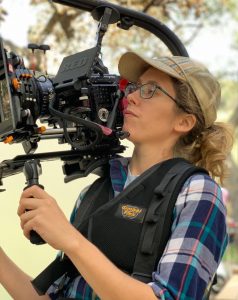 Carrie Morgan is a Los Angeles-based Jewish cinematographer. Harnessing the camera's powerful point of view, Carrie's work exposes realism and character relatability in honest, heartbreaking, and vulnerable ways. Raised in Bozeman, Montana, Carrie first immersed herself in the world of 35mm photography during late adolescence. Cultivating a fascination with the human condition, she avidly pursued a collegiate emphasis in philosophy and later moved to Los Angeles, where she shot more than two dozen narrative projects screened in Oscar-qualifying and Canadian Screen Award-qualifying festivals. An active proponent of eco-consciousness, gender parity, and inclusivity, Carrie strives to bring intentionality to members of her crew and the impact their actions leave behind. She is a proud member of the International Cinematographers Guild Local 600 (ICG), International Collective of Female Cinematographers (ICFC), and Society of Camera Operators (SOC). Her highlights include Fantastic Fest, Cleveland, and Palm Springs (Ding Dong), Hollyshorts, Fantasia (Punch Drunk), and the LA International Short Film Festival (The Fix). Commercial work includes: L'Oreal, Intel, Pinterest, Honda, Old Navy and Petsmart. Her debut feature, Resisting Roots, premiered on Passionflix. She's a winner of the Best Cinematography Award at the Hatay Independent Film Festival (Pointless Hello) and two-time nominee at the Idyllwild International Film Festival. carriemorgandp.com
Sara Appelbaum (she/her) – Assistant Director & Line Producer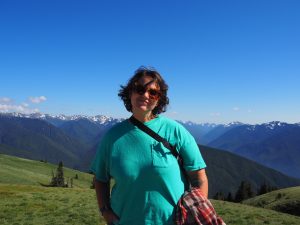 Sara Appelbaum is a producer and filmmaker with a tri-coastal origin story and anxious attachment issues to prove it. She has produced narrative television series with Discovery, YouTube Originals, Lifetime, and NatGeo, as well as many ad campaigns for many corporations to make many people many dollars. She is proudly queer, Jewish, and makes great apple cake.
Sheri Effres (she/her) – Co-Producer & Actor (Nancy)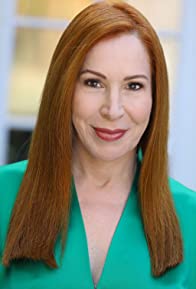 Sheri Effres is a Jewish actor, writer and producer who grew up in Los Angeles. Some of her television acting credits include Netflix's Manifest,  Hulu's Welcome to Chippendales and Univision's The Cartel Among Us. Her short film, KEVIN (2022), which she wrote, directed and produced, won for Best Comedy at the Amsterdam International Film Festival and the Silicon Beach Film Festival.  It was one of the top 5 finalists at the Austin Comedy Film Festival and an Official Selection at the Los Angeles International Film Festival, as well as many others.  Her micro short, Outdoor Dining Only (2020) won best comedy at the Marina Del Rey Film Festival.
Nicole Friedberg (she/her) – Co-Producer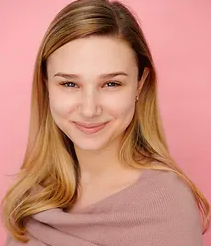 Nicole Friedberg is a Jewish actor, writer, and producer who believes that telling stories — whether fictional or true — is how humans can affect change and start important conversations. As a storyteller, her mission is to provide people with escapes, new ways to look at the world, and foster connections that make them feel seen and less alone. Art is one of the biggest influences on the world and her life's purpose is to be an artist who wields that power to make the world a better place. nicolefriedberg.com
John Noble Barrack (he/him) – Actor (Jack)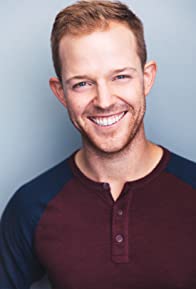 John Noble Barrack is an actor/singer/songwriter transplant originally from Boston, MA and now between NYC and LA. Recent TV credits include Julia (HBO), The Marvelous Mrs. Maisel (Amazon), FBI (CBS), and Bull (CBS). Film credits include A Ring For Christmas (UpTV) and Duvar, a short film which was an Official Selection at Cannes in 2021. As a singer/songwriter, John has released his first EP available on all streaming platforms and has another on the way coming early 2023. His song "The Wake" was also featured on the recent TV Movie Harmony in Paradise. Training: BS in Theater from Skidmore College and MFA in Acting from Brown/Trinity Rep. johnnoblebarrack.com.
Jonathan Fishman (he/him) – Actor (Tom)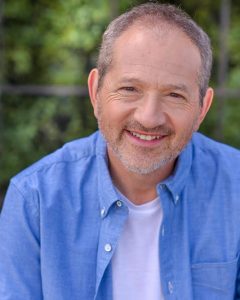 Jonathan Fishman is an award-winning actor and producer. TV: HBO's Crashing; co-produced and starred in the TV-Pilot BUD ~ three-time 2021 Telly award-winner, 2021 Austin Film Festival, and Official Selection and finalist at the 2022 Dances with Films; co-produced and co-star Waiting at Newkirk Avenue ~ Official Selection 2022 HOTYS Film Festival. Coming up in 2023 Jonathan will be seen in the upcoming feature Et Tu and Apple TV's Lessons in Chemistry. Filmaka Award Winner of a BASF branded short ~ Director, Co-Producer and Writer. thisisfishman.com
Stephanie Sherry (she/her) – Actor (Tova)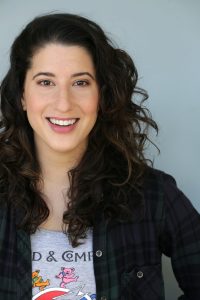 Stephanie Sherry comes from a long line of proud New York Jews! She is a bicoastal comic, actor, voiceover artist, and host. Stephanie is a member of the Advanced Improv Program at UCB. She has performed standup at The Hollywood Improv, Comedy Store, Flappers, and Gotham. She is a recurring talkback host for Cinequest Film Festival and the host/creator of the upcoming podcast "Late to the Party." Her acting and standup have been featured on HBO Max, TruTV, Sling TV, Disney Plus, Buzzfeed, and more. She was awarded "Best Newcomer Actress" by the IOWF for her starring role in the comedic series "Sensitive," streaming now on Amazon. She recently appeared in the indie feature "20 in a Pack" and the dramatic shorts "This is for You" and "Terminally Unique" – all of which have been submitted for festival consideration this year. You can hear her as multiple supporting characters in the upcoming scripted PodPeople podcast "Royals of Malibu" out next month. She studied drama at the Moscow Art Theater School and received her Bachelor of Science in Theater and Psychology from Skidmore College. She is repped by Coast to Coast Talent and Kairos Management. stephaniesherry.com
Pink Tax Productions – Production Company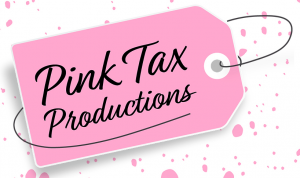 Pink Tax Productions is a female owned and operated production company dedicated to developing diverse, womxn-focused content. Pink Tax Productions came to fruition when Emily Nash and Nicole Friedberg met in Oklahoma City University's MFA in Screen Acting program in Los Angeles. They quickly connected over their passion for exploring complex issues through a comedic lens and their commitment to learning and growing through the art of storytelling. Pink Tax Productions is committed to creating content that elevates womxn's voices through honest, humorous, and heartfelt stories.
For more info on our cast and crew, you can visit our IMDb page HERE!
Support this cause and make a difference
---
More Ways to Learn About this Cause