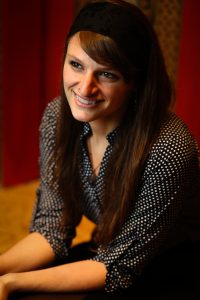 I am thrilled to share that I will be recording my debut album of spiritual music this coming January, to be produced by Hadar's Rising Song Institute!
A collection of original wordless nigunim and settings of selections from the wealth of traditional Jewish texts, this music is the product of  the past decade, learning, living, and teaching in communities around North America and Israel: in shuls from the Deep South to the Midwest, batei midrash from New York City to Jerusalem, to the beaches of Tel Aviv and Miami and the mountains of Colorado and California. It is a journey that I have been so lucky to travel, and a path I am blessed to continue taking. The music is inspired by the moments of communal gathering and music-making that have been the cornerstone of my own Jewish identity, inspired by my teachers and friends, mentors and co-collaborators. It is therefore, designed for shtiebels and living rooms, sanctuaries and social halls, and wherever else one finds moments for communal song and prayer.
I will be recording this album live at the Germantown Jewish Centre in Philadelphia, home of Hadar's Rising Song Institute, where I am privileged to serve as a member of the faculty. I am grateful that my mentor and friend, Joey Weisenberg will be producing this album. We'll be joined by a team of phenomenal musicians, including many of my creative partners from the Hadar  Ensemble and a roster of incredible vocalists from around the country.
Just as communal music only comes to fruition by the voices of those who raise it up, producing this album will only be possible with the generous support of others. This support goes toward the myriad of expenses involved in professionally recording and producing music, such as musician fees, travel and lodging; equipment and technical costs; production and distribution. Any funds raised beyond the budget of this particular project will support Hadar's Rising Song Institute in developing new music, artists and leaders, and investing in the future of singing communities. I would be grateful for any amount you can contribute towards my dream of bringing this music to the world, celebrating the power of holy communal music.
Support this cause and make a difference
---
More Ways to Learn About this Cause