Our Mission: Help You Raise More Money
Getting started is FREE!
 This includes our personalized guidance for your page and the strategy to get your cause fully funded. After your campaign launches and once you start receiving contributions, there is a 2.9% + 30 cent transaction fee (which goes to the credit card processor) and a 5% platform fee (which goes to Jewcer).
However, we offer each donor the option to cover your fees when they contribute…and most of them do! On average, the total fee campaign managers end up paying out of the amount that they raise is 1.8% (see example below). That's lower than you might be paying on your own website for just the transaction fees!
A Tale of 1,000 Donations
In order to demonstrate our incredibly low fees we looked at a random sample of 1,000 donations that were processed on Jewcer across all live campaigns in a certain period of time. The donations ranged from $1 to $2,500 with a total of $70,216.
We wanted to compare how much money went to the campaign organizers on Jewcer, versus how much would have gone to campaign organizers had they used other "0% fees" platforms.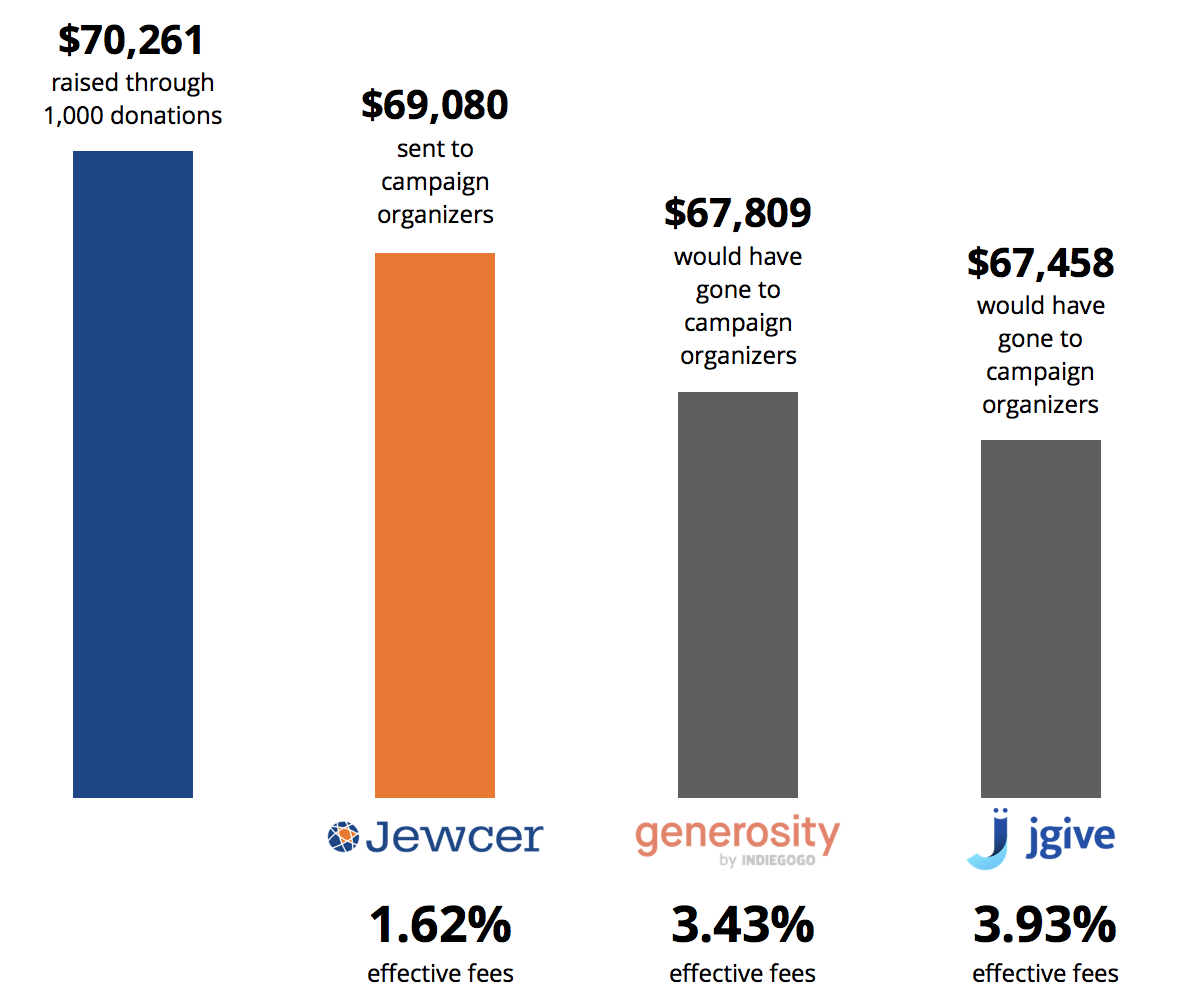 Raise more. Keep more. Do more.
Join the 100s of individuals, groups and organizations who got their projects fully funded on Jewcer!