Who Are We?
We are the all-women's band Ayelet HaShachar featuring vocalist, pianist and songwriter Lisa Aronson Friedman; vocalist, guitarist, percussionist and songwriter Shalomis Koffler Weinreb and vocalist Stephanie Rabinowitz. The band has been together for 18 years, and we write, perform and record all original music.  Our backgrounds include folk, classical, musical theater, Jewish music, blues and a touch of Spanish. As lifelong musicians, we play and record our own instruments as well as write our own vocal and instrumental arrangements. We have performed countless benefit concerts over the years in the U.S. and Israel for such worthy causes as One Family Fund for victims of terror, Gush Katif, the Carmel fire victims and much more, raising many thousands of dollars along the way.
What Is This Project?
Ayelet HaShachar has recorded two CDs, Ohr Chadash and Matai, and now we're excited to invite you to help us create our third! Our hope, dream and prayer is to be able to reach Jewish women and girls from all walks of Jewish life to open their hearts and souls to their spiritual and cultural heritage. Music bypasses the brain and goes straight to the heart to immerse you in a personal spiritual experience. Drawing from King David's psalms, ancient Jewish poetry, prayer and sacred texts, we write original music that inspires and connects you to your Jewish soul. Our fans have described our music as "Rocking, soulful," Better than medicine," "A source of strength," and "…a very deep, internal, intimate journey where I reconnect with my Creator."
We have so much soul-stirring music we want to share with you on our new CD. Please spread the word and share with anyone you think may be interested. Thank you so much for your support!
–Ayelet HaShachar
How The Money Will Be Used
$10,300 for recording, mixing, studio drummer and bass player for 8 songs
$500 for mastering
$400 for graphic design
$700 for CD manufacturing/duplication
$800 for advertising
$1000 for Jewcer costs
Total: $13,700
All of the money contributed will be allocated for CD expenses. We can truly say that this CD will be born solely thanks to the generosity of our dear friends, fans and supporters! Toda raba!!
Timeline:
January 2019 – Campaign begins
February & March – Rehearsals
April – Pre-production planning
May through November – Recording and mixing
December – Mastering, graphic design, duplication, advertising
January 2020 – CD release
Chol HaMoed Sukkot Concert, Brooklyn College, NY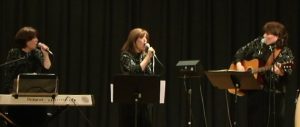 Post-Shavuot concert, Matan Seminary, Jerusalem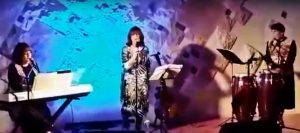 Lisa and Shalomis in the studio recording the keyboard and guitar tracks for the first two songs of our third CD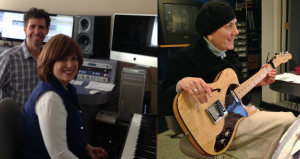 Apron, mug and t-shirt gifts: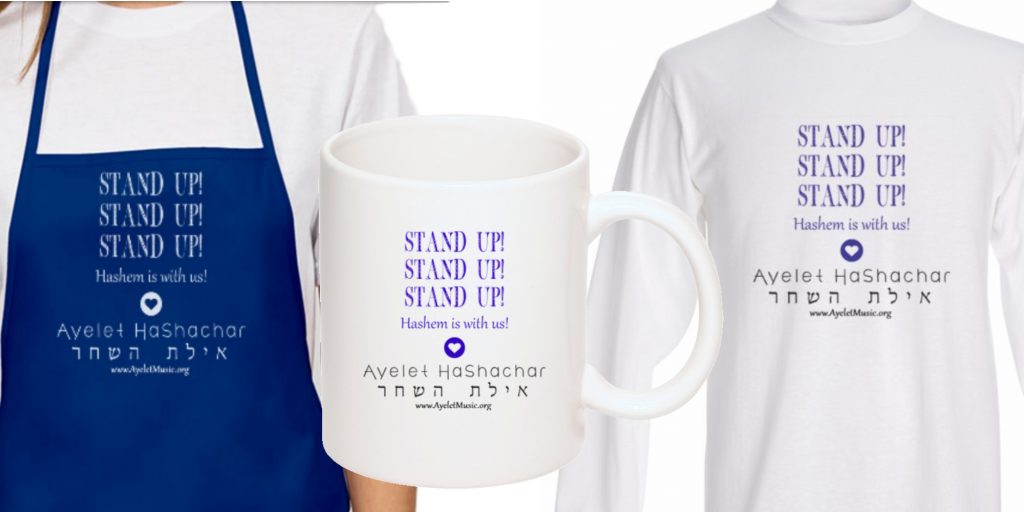 Join our community of supporters and we can make a difference
---
More Ways to Learn About this Cause