We are the Reform Jewish Community of Madrid. In just over 4 years, we've grown from a handful of members to a vibrant congregation from all over the world. Every Friday, we gather for Shabbat services and a delicious potluck dinner, to which every member of the community contributes. The making and sharing of food is essential to who we are, to how we relate to each other, and to how we grow, learn, and develop.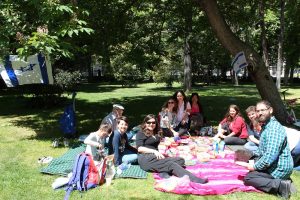 We are a strong community with a bright future. Our membership is growing steadily but because we are just starting out we lack essential resources to be able to best serve our community members. For example, we don't have a Torah scroll or a synagogue of our own and all of our meetings and activities take place in a rental space. Though we receive support from the World Union for Progressive Judaism, we could use some extra help to get the things we need to keep our community running and growing – including supplies, space, and programs for multi-generational, multicultural congregants.
That is why we decided to create the Rosh Hashanah Seder Cookbook. A collection of recipes from our members and their families, this cookbook will not only reflect  the diverse culinary and cultural background of our community but also recount stories and personal histories connected with these recipes. All proceeds from the sale of the Rosh Hashanah Seder Cookbook will go towards programs and initiatives that will help strengthen the nascent  Reform Jewish Community of Madrid.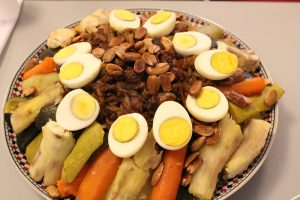 The Cookbook will follow  the structure of a traditional Sephardic Rosh Hashanah Seder. In the Seder, there are eight symbolic ingredients that represent wishes for the year to come: beans, squash, leeks, beets, fish (heads), pomegranates, dates, and apples. We've also included honey, a symbolic ingredient from the Ashkenazi tradition, as a ninth ingredient – a reflection of our diverse community. The Cookbook will have nine sections of recipes – one for each ingredient – and it'll also offer suggested menus you can use for your own Rosh Hashanah meal. It's a wonderful way to introduce a lovely tradition to your family's New Year celebration while also supporting a global Jewish community.
Please consider buying a copy of the Rosh Hashanah Seder Cookbook. Your purchase and your contribution will ensure that the Reform Jewish Community will continue long into the future.
Thank you and muchas gracias!!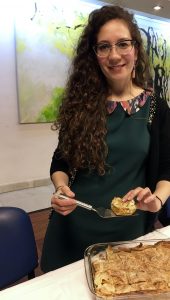 Join our community of supporters and we can make a difference
---
More Ways to Learn About this Cause