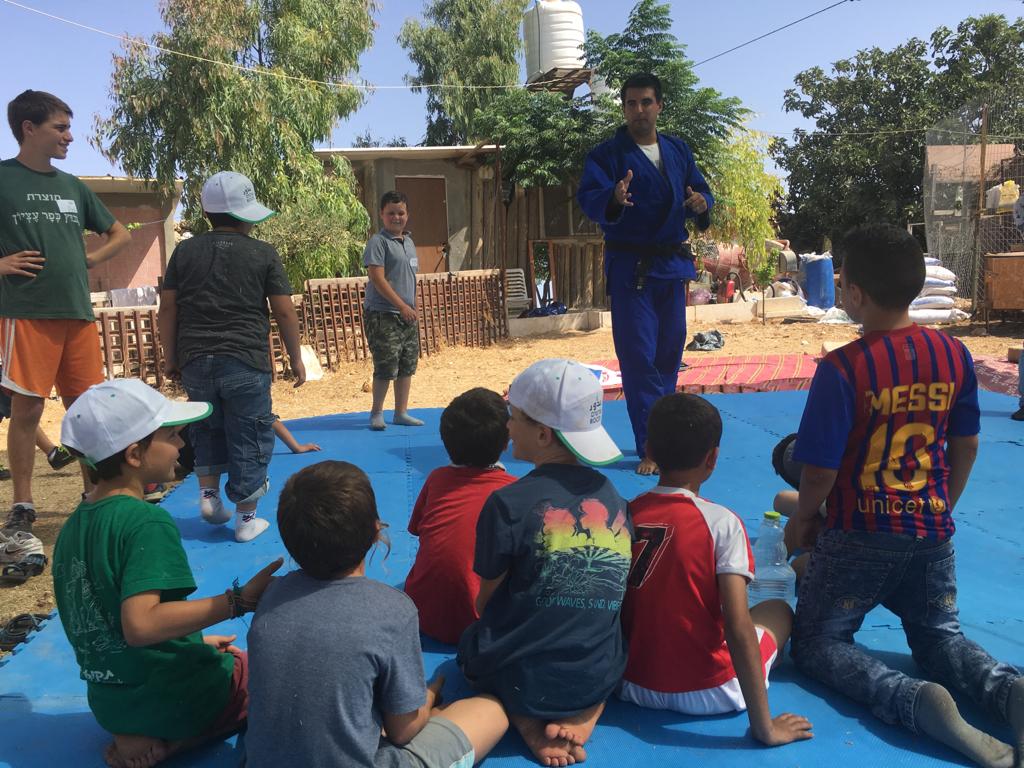 In the upcoming year, our alums will be staff for Roots programming for younger children
WITH YOUR HELP, TOGETHER WE WILL SUPPORT:
YOUTH PROGRAM – THREE YEARS AGO, ROOTS BEGAN BRINGING ISRAELI AND PALESTINIAN YOUTH INTO A YEAR LONG PROGRAM, TRANSFORMING YOUTH INTO LEADERS, EQUIPPING THEM WITH THE RELATIONS, UNDERSTANDING AND SKILLS NEEDED TO MAKE CHANGE: CREATING A PLATFORM OF DIGNITY, TRUST, MUTUAL RECOGNITION AND RESPECT.
ALUMNI PROGRAM – THREE YEARS LATER, OUR 60 ALUMS ASKED US TO KEEP GOING! THIS CAMPAIGN LAUNCHES A PROGRAM TO SUPPORT THEIR RIPPLES THROUGH ISRAELI AND PALESTINIAN SOCIETIES – YOUNG PEOPLES FOR TWO PEOPLES! THE ALUMNI PROGRAM IS ALREADY STOCKED WITH A TREMENDOUS COHORT OF LEADERS, HELP US GIVE THEM MORE TOOLS AND OPPORTUNITIES TO MAKE CHANGE!
WITH YOUR HELP – WE WILL MAKE A TRUE DIFFERENCE ON THE GROUND!
Founded in 2014, Roots-Judur-Shorashim is a grassroots movement of local Palestinians and Israelis seeking to create a culture of nonviolence, understanding, trust and transformation even within the persistent Israeli-Palestinian conflict. The only such organization in the West Bank, Roots is located in the Gush Etzion-Hebron area, a region which frequently experiences the pain of the conflict. Roots is working with people on both sides of the divide, creating a new discourse from within the very communities most at-odds, through programs that reduce hate and fear, address injustice and foster mutual trust and resilient partnerships. Roots' vision is to build a climate that honors the rights and connection of both peoples to the land, and ensures freedom, dignity and equal rights for all its inhabitants.
Israeli and Palestinian Youth Empowerment:
Now in its fourth year, Roots Youth Project brings together Palestinian and Israeli young men and women for both transformative encounters and activism. This year, we are also, for the first time ever, starting our Alumni Project, as 60 students who have finished the Youth Group Project are now charged to act and we want to support this new network- encouraging them to take Roots message of "taking responsibility" with them, and to lead others past the simple Us and Them that rules our conflict. To take responsibility for our futures throughout our societies, just as the program hoped.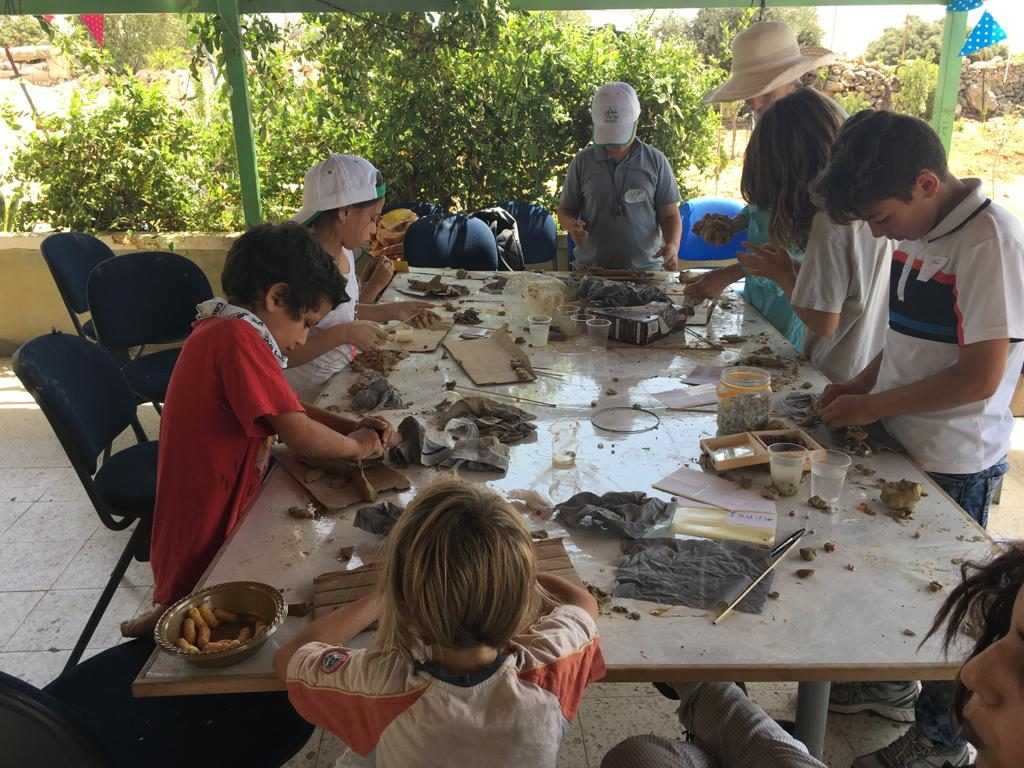 Our Youth Project replaces fear and enmity with a sense of partnership and empowerment among West Bank youth and instill a sense of empowerment that they can become successful agents of change.
The project targets 16 to 19-year-olds, an age group particularly vulnerable to radicalization and
extremist influence. At Roots they receive the positive messaging and opportunities to develop
cross-cultural friendships, strenghten and express their own identity and experiences while cultivate mutual trust and build connections strong enough to withstand the conflict surrounding our communities. In fact, during the past years both Israeli and Palestinian participants lost friends in the conflict, and the entire group reached out to the bereaved families in some incredible expressions of sympathies and support.
Leadership development is also a core tenet of the activities, and staff works to promote a belief in participants of their ability to generate true impact in the world. Participants have to design and execute their visions for programming. This responsibility, in tandem with ongoing workshops and discussions on generating change in society, builds leadership skills that serve participants as they begin adult lives committed to making a difference in the community. Our teens complete the program with a certainty that there is indeed a "partner for peace," something that so few in our societies know.
The Alumni program will give continue the path of empowerment and transformation that already take root. Workshops, solidarity actions, and continued learning and networking with other groups will let these young people feel supported in their role as change-makers. And as this years cohort joins them, their numbers will grow and their ability to impact will only multiply in the next stages of their lives.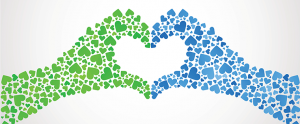 Join our community of supporters and we can make a difference
---
More Ways to Learn About this Cause