We will be Opening, Feb 1st !

Although some of the renovations are 'on hold', until we raise the funds.
_________________
Please Note
We hope you will take a moment to read: Contribution Levels. There are many ways to 'give' that are actually purchases — we are offering baked goods & future reservations.
If you are reading this on your phone, list is below section about us (Dassi & Alan).
_________________
Why are we asking for your help?
With YOUR help we can spend our time making improvements to the property and Open for Business SOONER!
(instead of spending our time securing loans or grants)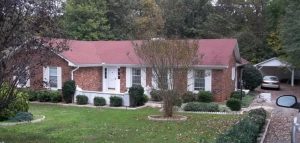 What is the money for?
While we will be doing all the cleaning, painting, and decorating work and most of the repairing/building work ourselves — there are costs involved.
Improvements:  $ 3030-5730
Items Needed:  $ 5520-7350
Plumber and Movers:  $ 7000-8500
Other Expenses:  $ 5200-6300
[Scroll to the bottom of the page for detailed list]
Why Greenboro, North Carolina?
Our family first set foot in Greensboro, North Carolina in February of 2008. We (Dassi and Alan) came with one of our sons to tour the American Hebrew Academy, an amazing boarding high school. He enrolled that August, and we began our years as 'visiting parents' — 7 years, since his younger sibling also attended.
Every visit was wonderful: activities and ruach on campus; museums, universities, festivals and shopping (furniture & antiques) in town; and just outside of town we found woodlands, mountains  and lakes for hiking, biking and camping.
We have come to love Greensboro. We believe you should visit!
Why a Bed and Breakfast?
The only problem with our visits… where to stay, close enough to walk to campus and shul on Shabbat?
Sometimes we stayed on campus (in a future student housing, available to parents), sometimes we stayed with local families. While these were congenial, we began to dream of a Bed and Breakfast.
A Kosher Bed & Breakfast provides you with your own space and a convenient, kosher meal. No need to conform to a friend's schedule to have a place to sleep!
Green Gate Guesthouse will have the added bonuses of:  a large choice of delicious foods (ranging from healthy to decadent) and great spaces for relaxing (in the house, on the spacious deck, and in the yard).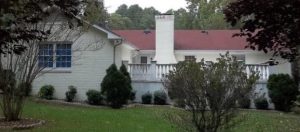 Will we provide for people with other needs? — YES!
Vegetarian, Vegan
Food Allergies (with advance notice)
Environmental Allergies — no pets inside, and no smoking
Homemade, organic baby-food
Lunch, Dinner & Snacks available
Let us know  know your needs!
. . . and you do not have to be Jewish to stay with us; we are open to all.
We are close to where you want to be!
American Hebrew Academy = half mile
Temple Emanual = half mile
Chabad Jewish Center = one mile
Beth David Synagogue = 1.3 miles
Guilford College = 1.8 miles
Public Golf Course = 4.1 miles (many others throughout area)
Greensboro Science Center = 4.4 miles
UNC Greensboro = 4.8 miles
Greensboro Coliseum = 5.2 miles
International Civil Rights Center & Museum = 5.6 miles
Greyhound Bus = 5.8 miles
Amtrak Train = 5.9 miles
Piedmont Triad International Airport = 6.4 miles

Breakdown of Expenses:
Improvements needed:  $3030-5730
$ 1000-2500 — new counter-tops
$ 80-130 — new sink/faucet
$ 550-1000 — new stove/oven
$ 400-600 — new dishwasher
$ 600-800 — new refrigerator
$ 400-700 — fixtures for additional half-bath
Items needed: $5520-7350
$ 500 — primer & paint (after removing wallpaper and cleaning walls/ceiling)
$ 1000 — Mezuzot (18 doorways!)
$ 2000-3000 — three more beds/mattresses sets
$ 500 — bedroom necessities (lamps, curtains/rods, and mirrors)
$ 300-600 — new sheets and towels
$ 200-300 — some new dishes, glasses, pots and pans
$ 720-1000 — twelve dining chairs
$ 200-250 — new, mechanical locks
$ 100-200 — fire extinguishers and smoke alarms
Plumber and Movers: $7000-8500
$ 800-1500 — plumber (sink, dishwasher & bathrooms)
$ 6200-7500 — moving expenses
Other Expenses: $5200-6300
$ 5000-6000 — three months of mortgage and utilities (prep time and first open month)
$ 200-300 — start-up costs for advertising, etc.
Join our community of supporters and we can make a difference
---
More Ways to Learn About this Cause