Give Israeli Deaf youth the opportunity to connect with each other and experience Hanukkah for the first time in Jerusalem!
Most of the Deaf and hearing impaired youth we work with have never had the opportunity to experience a proper Hanukkah with menorah lighting. For many, their first Hanukkah experience is through the events and activities we organize around the country. With your help, this year our various branches across Israel will be converging together in Jerusalem to celebrate this special holiday.
Who are we?
International Young Israeli Movement (IYIM) is one of the loudest voices in Israel with the mission of bringing Jewish Heritage Programming to Deaf youth! Via our central Judaic Heritage Program for the Deaf, we focus on enriching programming to empower participants to strengthen their Jewish identity, personal achievement goals, family unit and contribution to Israeli society and the Jewish Nation. We provide programming, events, scholarships, and mentors for Deaf youth throughout Israel. IYIM will be co-sponsoring the Hanukkah programming with Shema, a non-profit organization dedicated to providing services for Deaf and hard of hearing children.

Here's the plan…
This Hanukkah, we want the candles shining brighter than ever for the Deaf and hard of hearing by creating a Hanukkah celebration these youth will never forget!
We are going to host the most incredible Hanukkah fair in Jerusalem that will have these kids counting down the days till next year's Hanukkah celebrations!
Our awesome activities include:
Create-your-own menorah and dreidels
Escape rooms
Watching a play about the Maccabees and the Greeks
Eating all the delicious Hannukah food (sufganiyot for days!)
A communal lighting ceremony to end the night with all the youth gathered together to recite the blessings and sing together in harmony
Your Impact
Your support of our program is a Hanukkah gift that keeps on giving. The proceeds from this campaign will go towards our Moadonim (Deaf youth centers) to supply them with activities, food, and trip expenses. In addition, our program has benefits that extend beyond the Hanukkah celebrations these kids will enjoy this year.
It also…
Creates unique opportunities for these Deaf youth to meet other youths just like them from all over the country and build a network of friends.
Helps these kids build confidence in themselves and in their Jewish identity.
Encourages leadership and community building as these kids use social media and other digital tools like WhatsApp groups to organize meetups.
Empowers the older graduates of our program to become mentors for the younger Deaf youth.
Enables the creation of Deaf and hearing impaired communities for many years to come.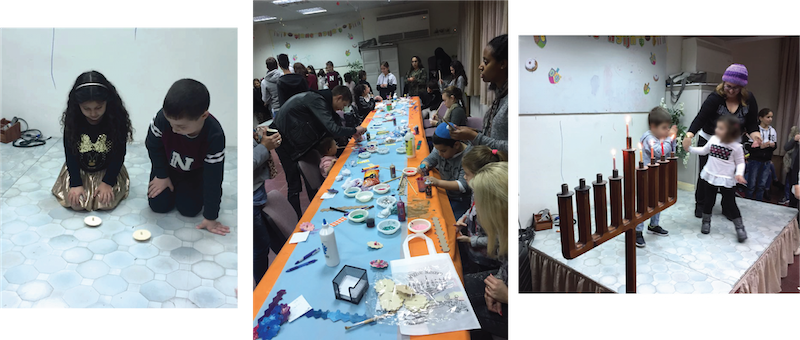 YOU will make a difference!
We want to spark positive change in the lives of our Deaf youth this Hanukkah, and with YOUR HELP we can make that happen.
This Hanukkah, partner with us and ignite a flame of hope for Deaf youth!!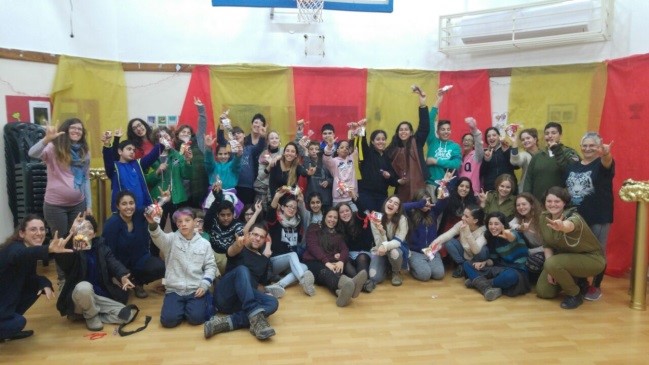 If you prefer to donate via check, please make checks payable to:
For donations of Dollars:
American Friends of IYIM
567 Cedarhill Rd
Far Rockaway, New York 11691 USA
For Shekels and all other currencies:
IYIM- Israel Region
24 Hillel St, Jerusalem, 9458124Israel
E-mail: office@iyim.org.il
IYIM is a registered non-profit organization under section 46 in Israel and 501(c)3 in the United States. Gift Aid is also available for donations made in GBP (via UK Toremet).
Support this cause and make a difference
---
More Ways to Learn About this Cause