WE NEED YOUR HELP getting our first 102 donors!
As soon as you donate, our team receives the funds immediately.
Please give today!
This is 'SINAI OUTPOST: An Israeli-American War Story Inspired by Actual Events.'
The IDF, Israel Defense Forces, is the Israeli Military. The Caracal Battalion is an incredible co-ed IDF combat unit where men and women are equal.
When it comes to Israel, so many stories are told. Some are true. Many more are false. But one thing is for sure, this land has an incredible story of courage and pride that needs to be shared with the entire world. Now we have the chance to share this story through the eyes of an Israeli-American volunteer soldier. Help us produce the world's first major motion picture about present-day IDF soldiers in combat.
ABOUT THE FILM
The pitch: A group of American 20-somethings visit Israel for their first time on a small, fictional trip called Experience Eretz Zion! One of them decides to make Aliyah and goes to war.
This 30-minute film is set in the near future, and follows Sara Cohen, an orphan adopted by Jewish parents, who buys her one-way ticket to Israel shortly after her 21st birthday. She discovers an exceptional new homeland and finds her reason to fight. SINAI OUTPOST is a hero's journey that combines moving Israeli drama with large-scale military action; like Live and Become (2005) meets Black Hawk Down (2002). The military scenes will be based on recent conflicts in Lebanon, Egypt and Gaza. SINAI will be Rated R for adult content.
We plan to start with a 30-minute short film that will be released for free on YouTube, Vimeo and Amazon Prime Video.
CONCEPT ART
Below are some drafts.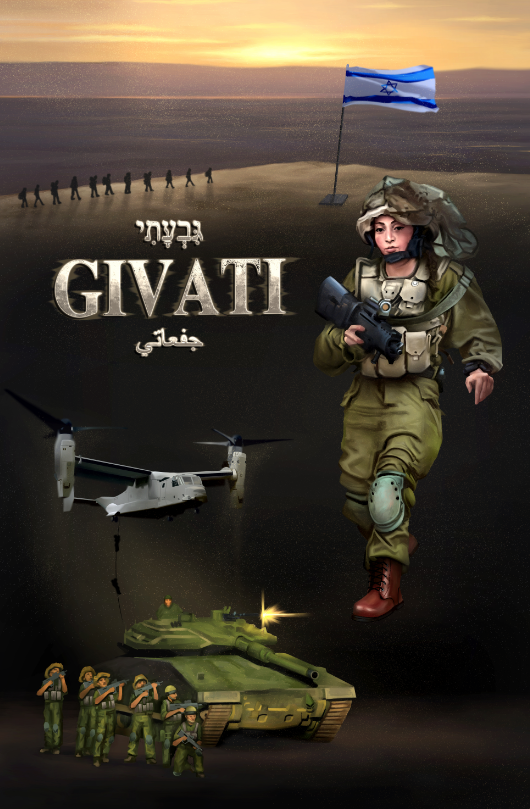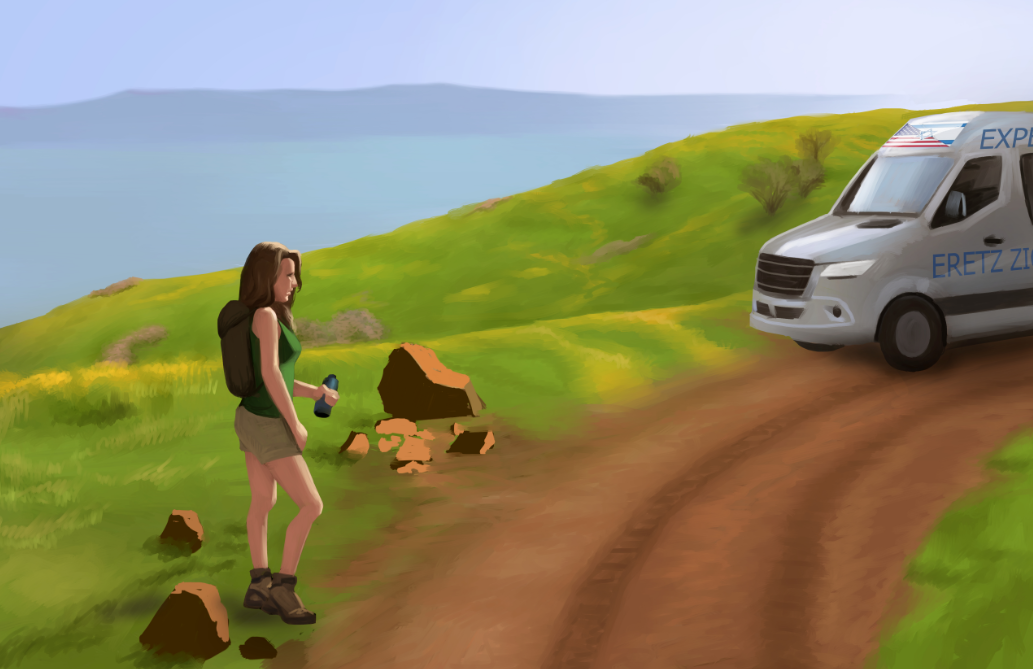 OUR INSPIRATION
The "startup nation" is an amazing, successful, productive country with over 4,000 years of history. A record 4 million foreign tourists visited Israel in 2019. But achieving all this success has been a struggle from day one of Israel's creation.
On Israel's Independence Day in 1948, the world's only Jewish-majority country was invaded by hostile armies. Holocaust survivors faced mass-murder for a second time, but they took up arms, and miraculously won the war. Israel has been repeatedly attacked by its neighbors ever since. The IDF has had to operate in the West Bank, Gaza, Jordan, Egypt, Syria, Lebanon, Iraq, Sudan and Uganda. Many of these conflicts continue today.
Now is the time to honor our brave IDF men and women by telling their story.
The protagonist of our film is a Jewish American woman who has never been to Israel before. She later decides to make Israel her home and protect its people. In reality, there are an estimated 8,000 foreign-born service members currently in the IDF – who have moved to Israel, become new Israeli citizens, and have no local family support. They are called the Lone Soldiers. SINAI is inspired and advised by several IDF combat veterans, including real Lone Soldiers.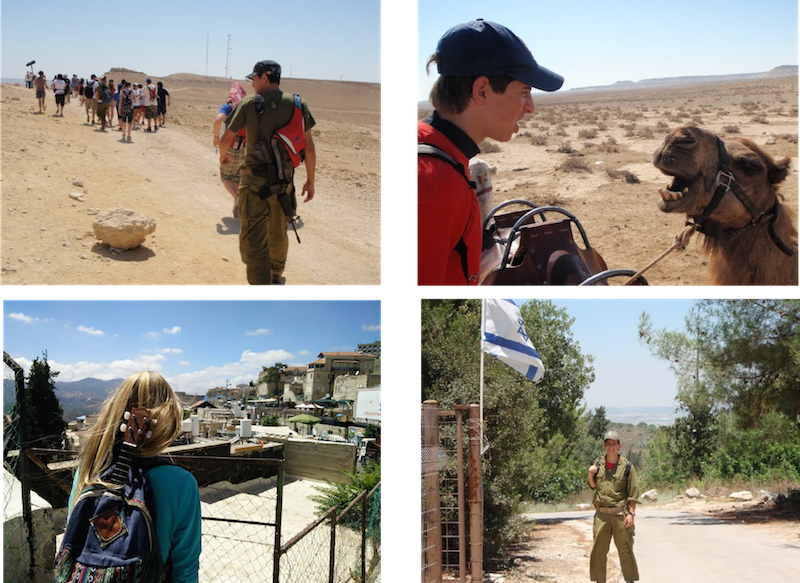 YOUR IMPACT
While several other directors have filmed in the USA, Europe or South America and pretended that it's Israel – SINAI is actually made here! We explore the real Israel. Our movie features real Israeli actors, settings, music, food and culture. Our IDF scenes show real Israeli gear, training, vehicles, aircraft, weapons and tactics. So not only will your generous support help create an incredible film about IDF heroism and the reality of Israel today, but it will also create dozens of jobs for Israelis. The work we do in Israel will support its economy and bring this story to living room screens across the globe. But this cannot be achieved without your help! You will be the carpenter in shaping a more truthful, positive public opinion about Israel and the IDF.
As soon as it is ready, SINAI will be available to subscribers for free and/or included via major movie streaming platforms. This is very important to us because a $6 rental fee might dissuade someone from watching our movie. We can share this story with over 140 million people worldwide via Netflix. 
THE CREW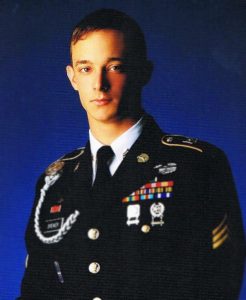 Director Justin Brewer (a retired US Army Sergeant) graduated from IDC Herzliya. He is a combat veteran turned filmmaker. Originally from New York, he now lives in Israel. After his 2011 deployment to Afghanistan, where he served as a rifleman, Justin decided to end his military career in pursuit of becoming a screenwriter and director. He has now been in the business for 5 years and contributed to multiple film projects, including feature length documentaries with companies such as: National Geographic, Discovery Channel, History Channel, and more.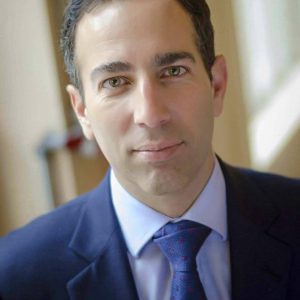 Executive Producer Ami Horowitz lives in New York. He graduated from The University of Southern California and worked as an investment banker for 13 years. Ami is Israeli-American, fluent in Hebrew, and highly knowledgeable about the Middle East. He launched his new career as a director, producer and author in 2007. Ami has been widely syndicated and interviewed worldwide. He's an irreverent media personality; Ami's edgy satirica and politically relevant videos have been seen over 250 million times in nearly every country on Earth and covered by every major international media outlet including: CNN, The New York Times, The Washington Post, NPR, MSNBC, Time Magazine, Fox News, USA Today, The Wall Street Journal, Reuters, BBC, The LA Times, The Today Show, Good Morning America, This Week, Meet the Press, ABC Nightly News, NBC Nightly News, CBS Nightly News, Vanity Fair, The Associated Press, The Howard Stern Show, The Chicago Sun Times, Der Spiegel, Al Jazeera, Sky News, Forbes, the Guardian, Le Monde, ARD (German Public Broadcaster), and many many others.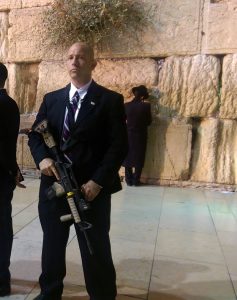 Producer and Military Adviser, an IDF Captain (name kept confidential). He lives in Israel with his family. He joined the Givati Brigade, infantry unit in 1986 and served in combat in Gaza. Now he works in security, marketing and media for several Israeli companies, while also commanding a counter-terrorism unit in the IDF Reserve. His Israeli military blog 'DoubleTapper' has millions of fans worldwide.
THAT'S A WRAP
In our research for this film, we studied the history of British Palestine pre-1948. Even though Jewish aliyot legally purchased their land that would become Israel, they were still attacked by terrorist militants and killed. This is why the first Israeli army was formed. We end with this quote about the Holocaust survivors who joined their ranks.
"They are the ghetto fighters, those who fought in the forests, those who did not surrender even when they were in hell…If the flag falls into enemy hands, the battalion disbands…Diaspora Jewry has fallen but the flag survived; the flag that the fighters of the Diaspora have brought us. We shall preserve it. In their name, with their help, and together with them, we shall ask every Jew in our country to fulfill his obligation."
Yitzhak Sadeh, Commander of the Palmach, Haganah. Dictated in 1947.
Quote Documented by Professor Hanna Yablonka, Department of History, Ben-Gurion University of the Negev. 2013.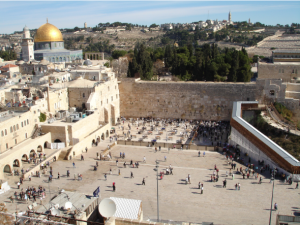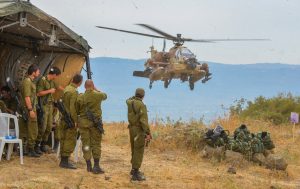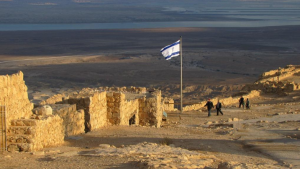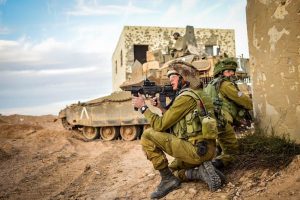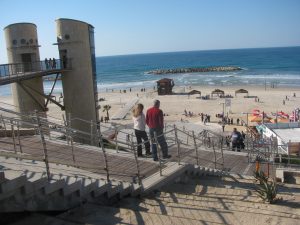 Just imagine:
People who have never seen Israel before, never heard Hebrew, and know nothing about the IDF— are going to watch our movie.
This idea has the power to change lives.
Let's show everyone the beauty of Israel and heroism of IDF soldiers.
Please donate today, then share this page with friends and family. 
Thank you so much,
—The creators of 'SINAI OUTPOST: An Israeli-American War Story Inspired by Actual Events'
Join our community of supporters and we can make a difference
---
More Ways to Learn About this Cause