My friends, it is with an overflowing heart that I present my newest and most vulnerable projects: "Source of Love" and "Into the Light".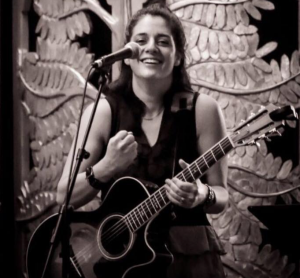 "Into the Light" – Jazz Album
In a manner that parallels my relationship with traditional text and prayer, I find that the classic American Songbook often speaks universal truths that resonate with my life in a multitude of ways as my story unfolds. It also carries messages of old paradigms that I am actively struggling to release, especially pertaining to the romantic ideal and my role as a woman.
In my first full-length jazz album, "Into the Light", I weave together my personal liberation story using 10 of my favorite classic American songs. These songs reflect my journey from the narrow place of limiting beliefs, through the pain of releasing old narratives and stepping into the unknown, to the expansive possibilities that come from inner wholeness and mutual empathy with others.
My inspiration in making this album was to uplift other women by giving voice to my own healing and transformation. I believe it is a common story, one of the pain and discomfort of releasing the "old paradigm" of how we relate to ourselves and one another, and of the trust and courage required to step into the work of constructing a "new paradigm".
The magnificent result being true connection with the Divine within.
For those friends involved in the campaign, I'm preparing to prerelease these downloads in time for Pesach, to supplement reflections during that season.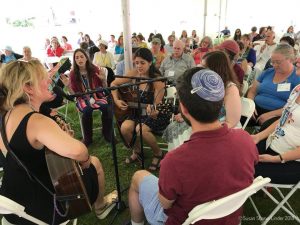 "Source of Love" – Original Album
"Source of Love" consists of 10 original songs. With words from Psalms, liturgy, Song of Songs, modern poetry and my original writings, this album is a musical manifestation of my quest for belonging. It explores the ways in which nature offers instant belonging, and how a sense of belonging is accessed through mindfulness practices – just being with what is and feeling a part of everything. I reframe the concept of love as a dynamic that begins with self compassion and inner connectedness. And I dare to imagine a world in which we offer ourselves and each other a sense of belonging.
This album features 2 duets written and recorded with my beloved friend and Jewish music luminary, Noah Aronson.
The animating force behind these creations is my burning desire for each of us to be able to look in the mirror and to LOVE the Divine we see reflected back at us.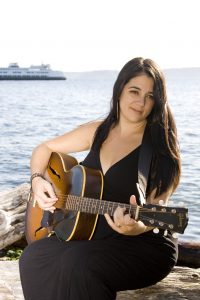 Join our community of supporters and we can make a difference
---
More Ways to Learn About this Cause