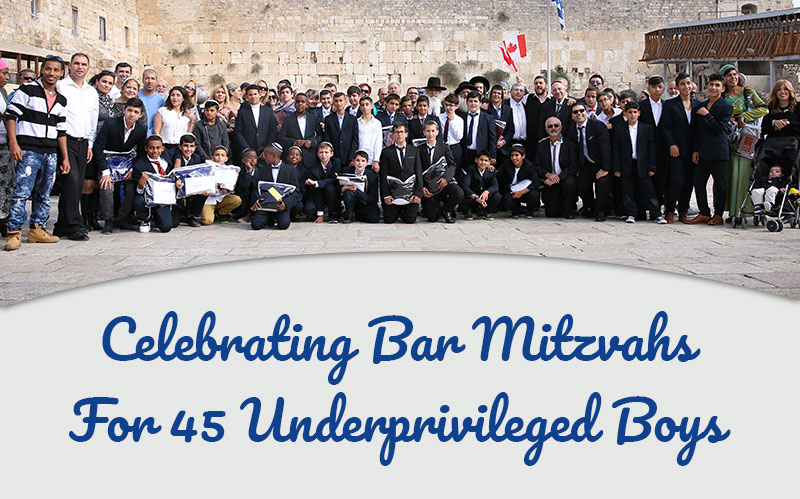 A TRUE MITZVAH
Every Jewish boy who reaches the age of 13 is considered to have reached the "Age of Mitzvot". The boy is now a man. He is now counted towards the total of men in a prayer (Minyan) and has many new religious rights and obligations.
The boys who take part in Orot Israel's annual Bar Mitzvah Program come from low socioeconomic backgrounds, without a real chance for a true Bar Mitzvah celebration.
We, as Jewish adults, have the obligation to help these boys to have the happiest Bar Mitzvah possible.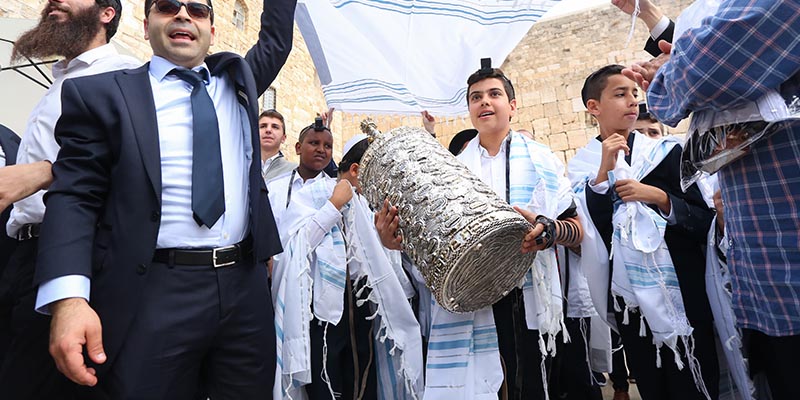 THE PROGRAM
Orot Israel's Bar Mitzvah Program enables boys from low socioeconomic backgrounds in Israel's southern region, including many new immigrants from Ethiopia and the former Soviet Union, to prepare for the transition from childhood to adulthood according to Jewish tradition and to celebrate this milestone in their lives.
The highlight of the program is a festive and inspiring ceremony held at the Kotel for 45 boys, together with their family and friends.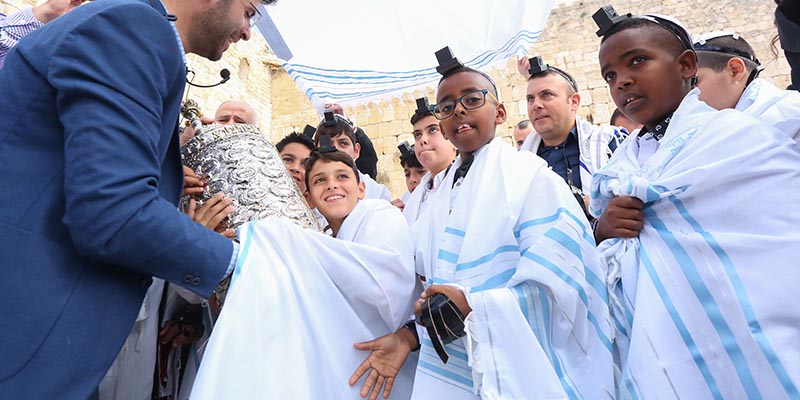 Each boy receives a gift package of a kippa, Tefillin, Tallit, and a tailored suit.
The ultimate goal of the program is to bring the boys closer to their Jewish heritage and help them forge a lasting and meaningful connection with their Jewish identity.
The dedicated educators of Orot Israel Institute accompany the participants throughout this critical juncture in their lives, including several months of preparatory classes and experiential activities beforehand and follow-up meetings after the big day, with a focus on Jewish values and the importance of taking responsibility and making a contribution.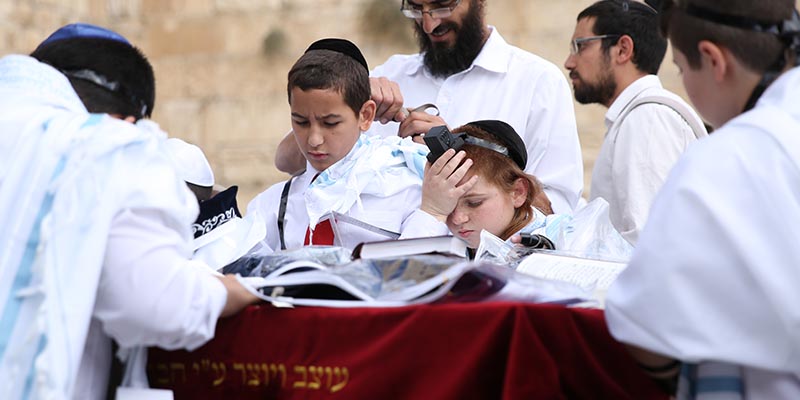 Support this cause and make a difference